Home

-

Gallery

-

Contact

-

My upper floor

-

Videos - Privacy Policy
Origami BIRDCAGE
I also made a rabbit cage the same way as described below, but the rabbit cage
is completely rectangular with a flat roof.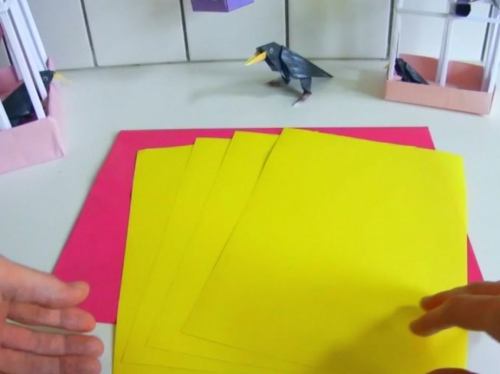 Step 1:


I used four a4 papers together for the base,
to make it solid enough.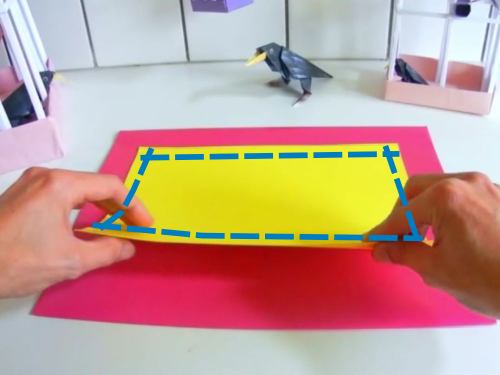 Step 2:


The papers are still loose from each other,
they will stick together after the folding.
Prefold over these 4 lines.









Step 3:
Push the corner inwards by making a
valley-fold over the line in the middle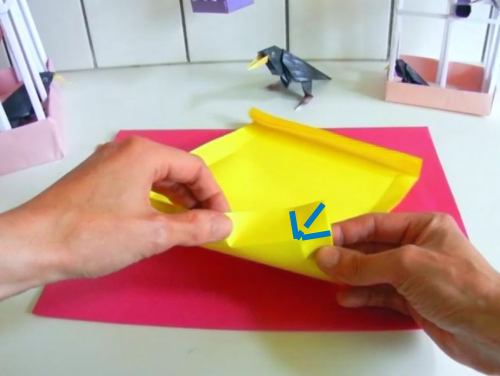 and a mountain-fold over the 2 outer lines.
Step 4:


Here I'm pushing the corner inwards.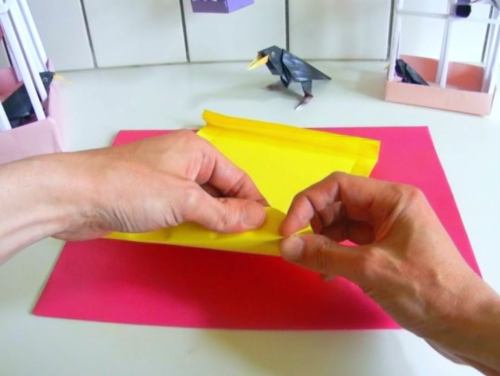 Step 5:


Repeat step 3 on the other three corners,
see purple arrows.



Step 6:


Fold the little flap indicated by the arrow
in half. Do the same on the other three flaps.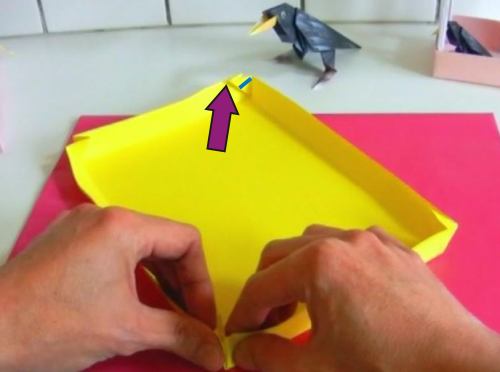 Step 7:


Close the edges of the base with tape.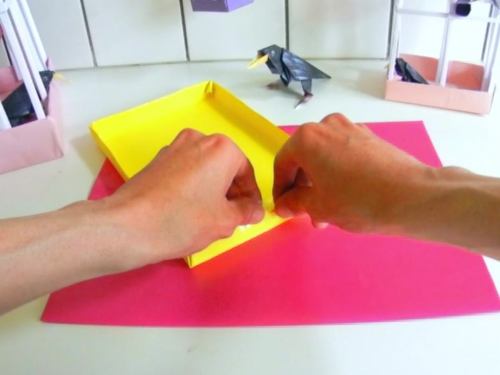 Step 8:


And the base is done......
Step 9:


I used normal/standard white a4 papers
for the sticks of the birdcage.
Fold the paper in half.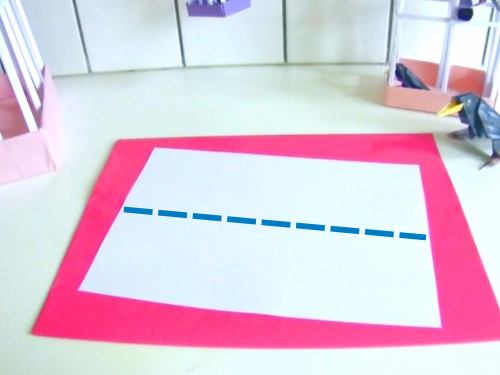 Step 10:


Fold in half.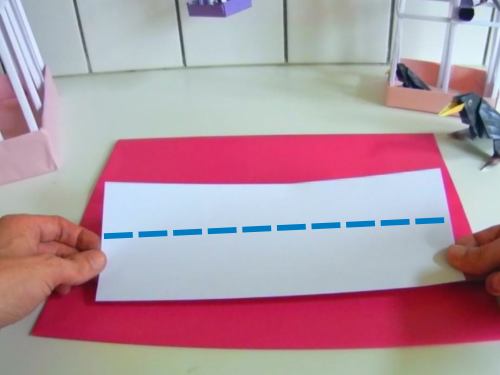 Step 11:


Fold in half.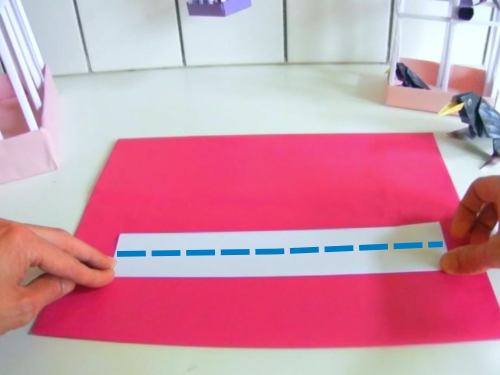 Step 12:


Valley-fold over these 2 lines.
Step 13:


Make about 20 sticks for one
completed birdcage.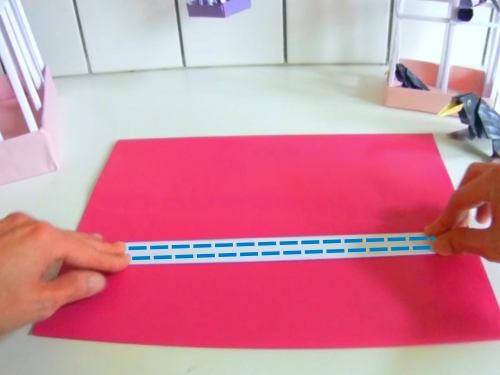 Step 14:
Glue or tape a stick to the spots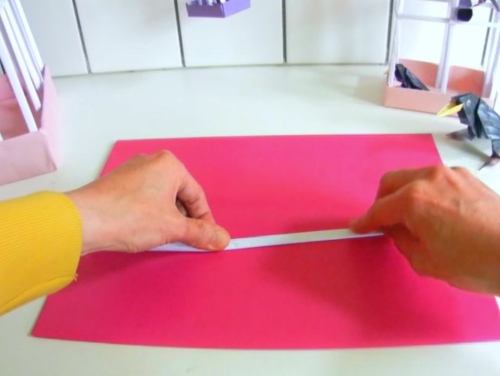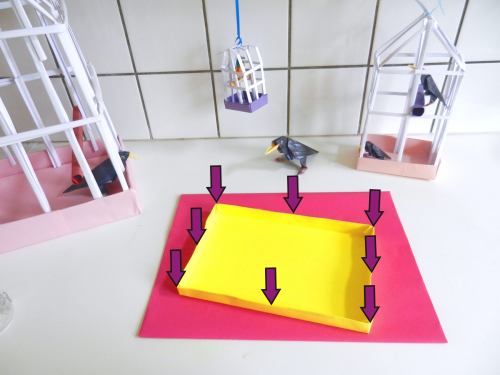 indicated by the purple arrows.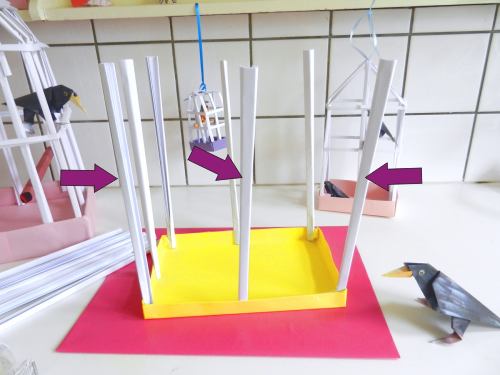 Step 15:
I forgot to tape/glue a stick on the right
here, it's visible in step 21 and further.

Glue/tape a stick horizontally to the cage,
see arrows.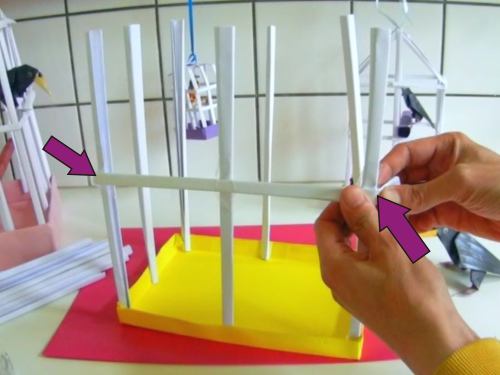 Step 16:
Here I'm folding the stick around the corner
of the cage. Glue/tape another stick to it.
Make one long horizontal stick around the
cage of about 3 standard sticks.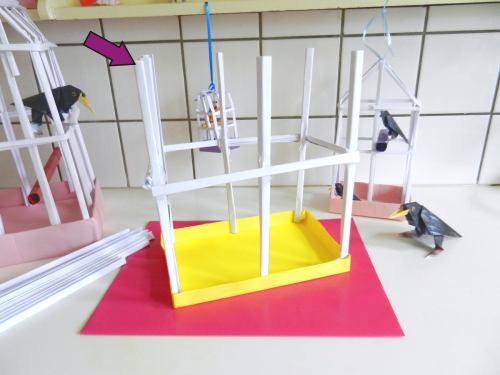 Step 17:
Repeat step 15 and 16 on top, see
purple arrow.










Step 18: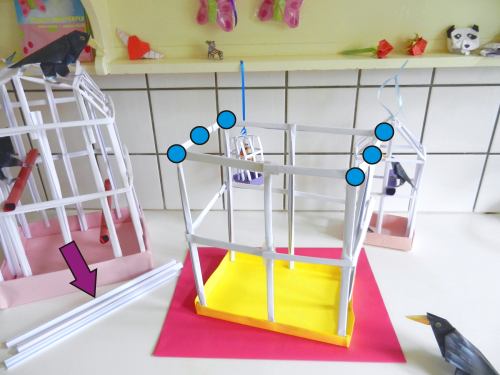 Fold three standard sticks in half, see purple arrow.
Then glue/tape these three sticks to the spots
indicated by the six blue spots.









Step 19: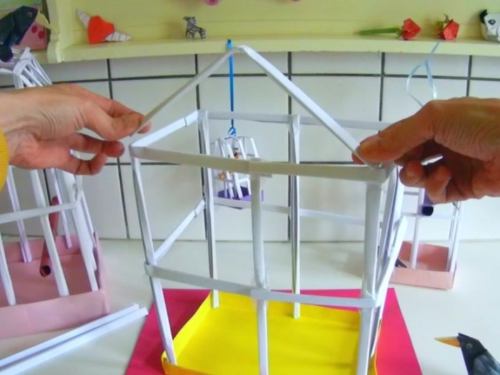 Here I'm connecting the first stick
to the top of the birdcage.











Step 20:
Now all three sticks are connected to the top.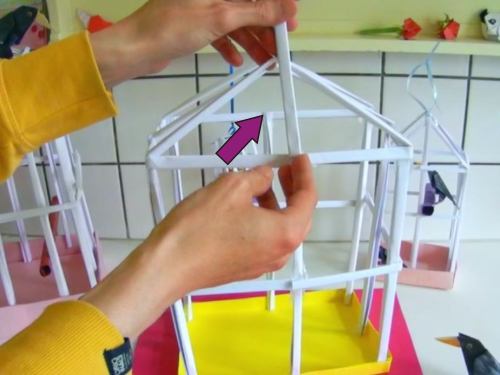 This final stick is glued/taped around the top
of the roof, from my finger to the spot indicated
by the purple arrow.








Step 21:
Ready!

Step 22:
I used pink papers for the perches.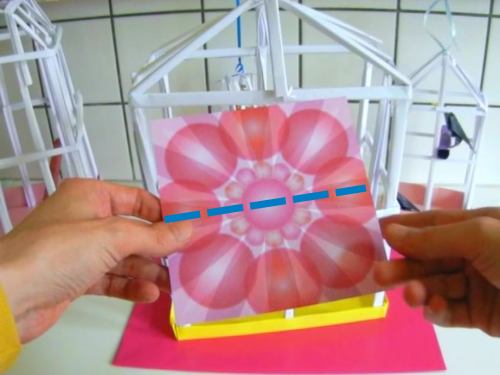 Fold in half.










Step 23:
Fold in half.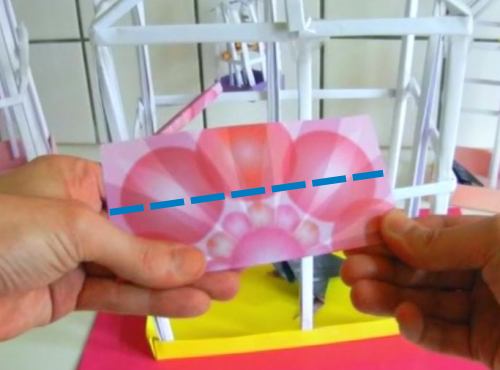 Step 24:
Fold in half one more time.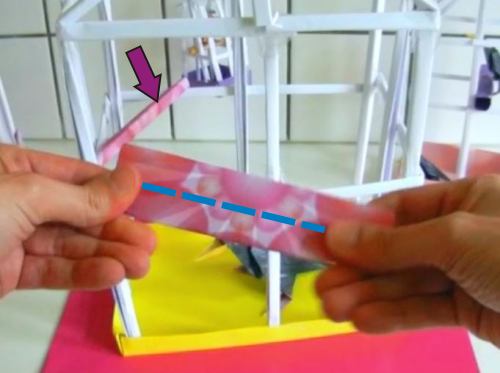 You can place the perches anywhere you
want, see purple arrow as example.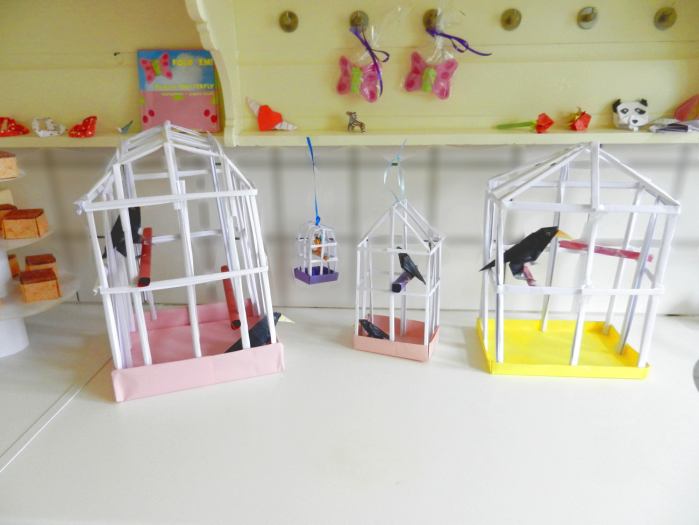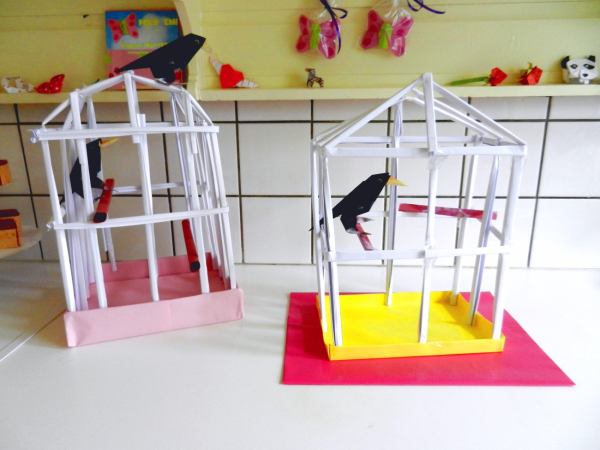 Click here for folding instructions of the bird and a printable origami paper







This How To Video also has instructions for the cute origami birdcage: