Home

-

Gallery

-

Contact

-

My upper floor

-

Videos - Privacy Policy
Bonsai Origami Tray tutorial
This is an easy way of folding a Paper Origami Bonsai tray

Step 1:
Prefold over these 4 lines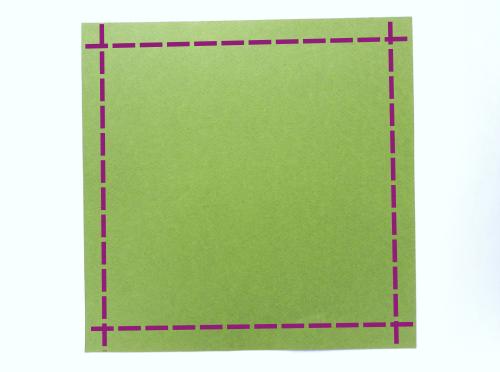 Step 6:
Repeat step 5 with these two edges.
Step 5:
Mountain-fold the edge indicated by the arrow over the edge on the left.
The purple lines are prefolded in step 1.
Close up of a Bonsai Origami tray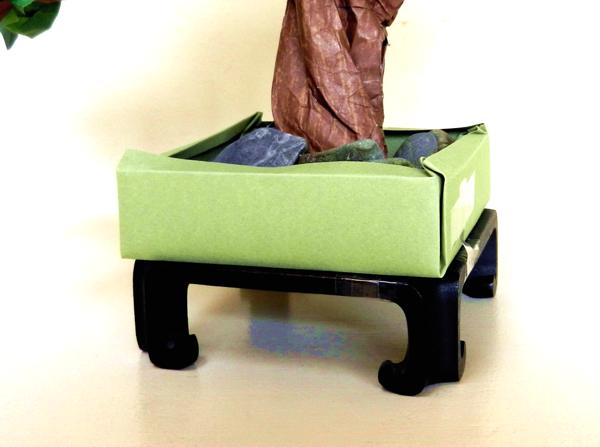 Step 3:
Pull the corners inwards by making an inside reverse fold over the 4 sets of three purple lines. Valley-fold over the yellow lines while you do this.
Step 2:
Prefold over these 4 lines.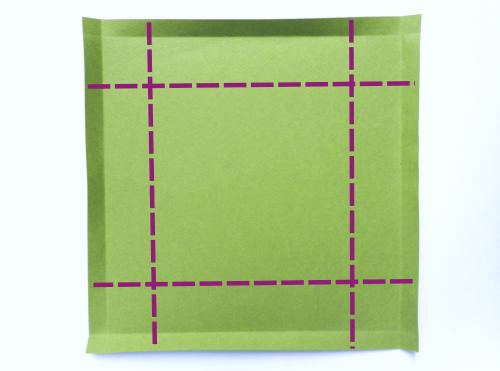 Step 4:
Press the layers between the two small arrows against each other. Then fold them together over the pink line.
Do the same on the other three corners, see large arrows.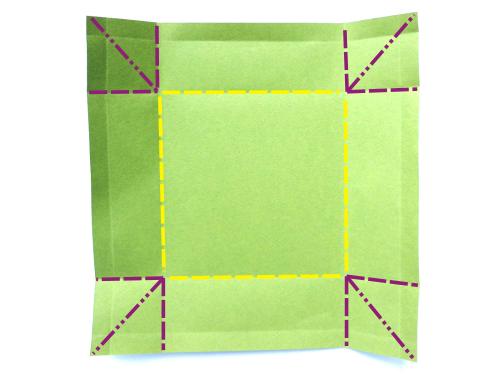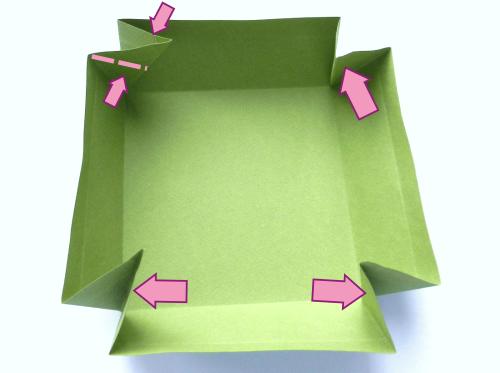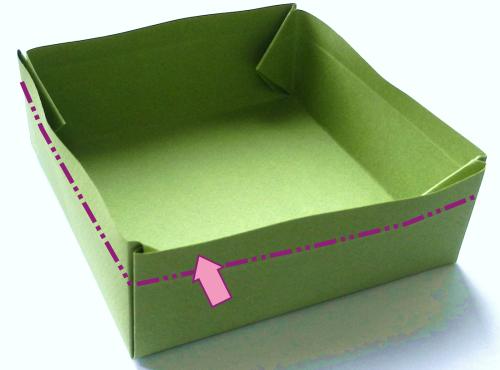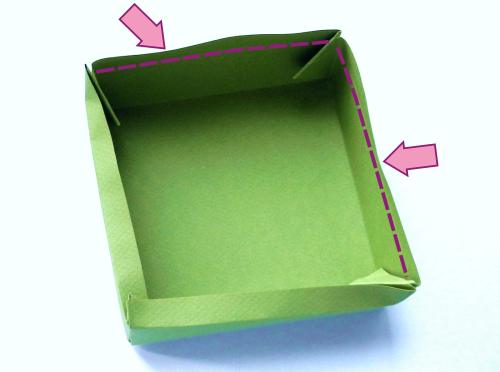 Bonsai Origami Tree in an Origami Tray
(The pebbles are real).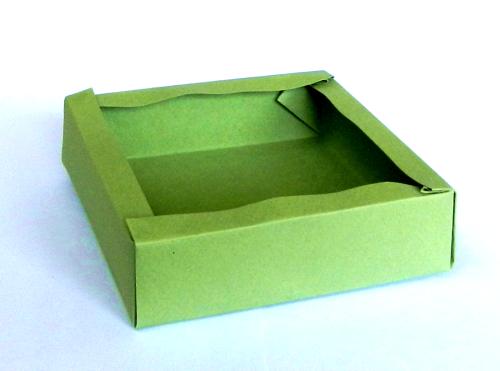 Bonsai Origami Begonia Flower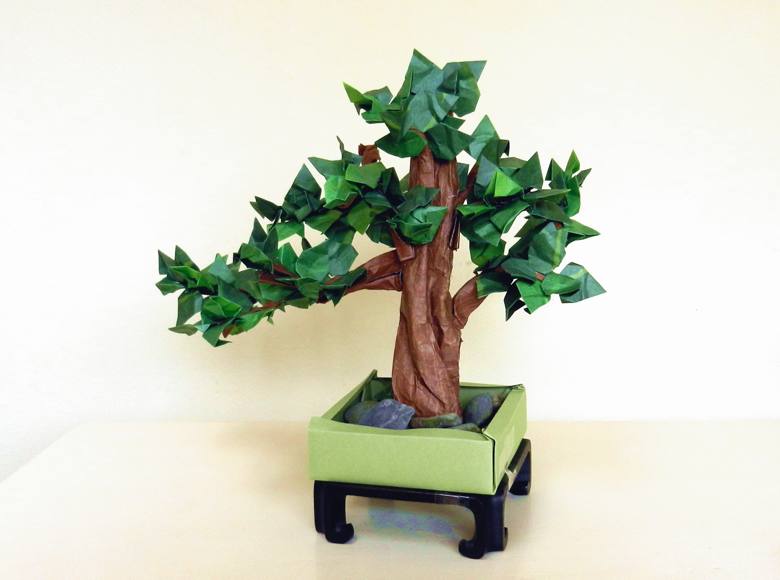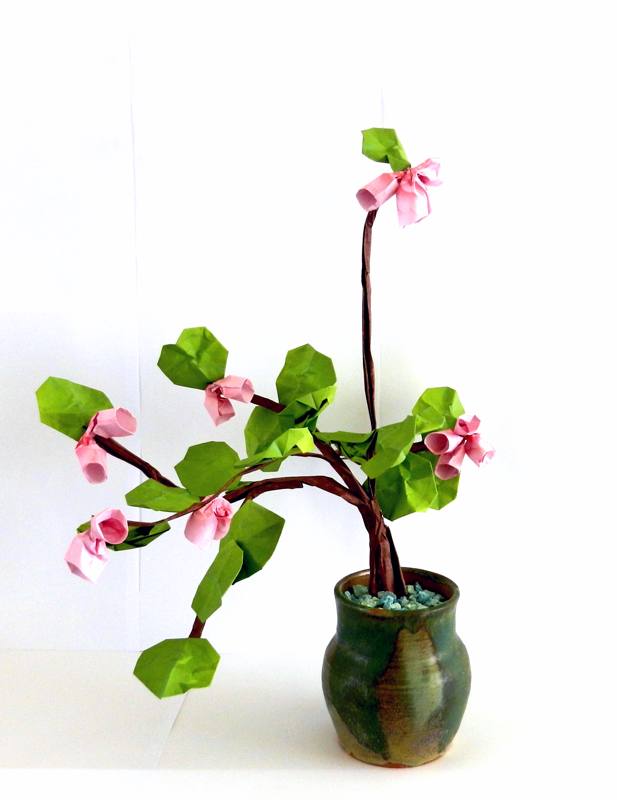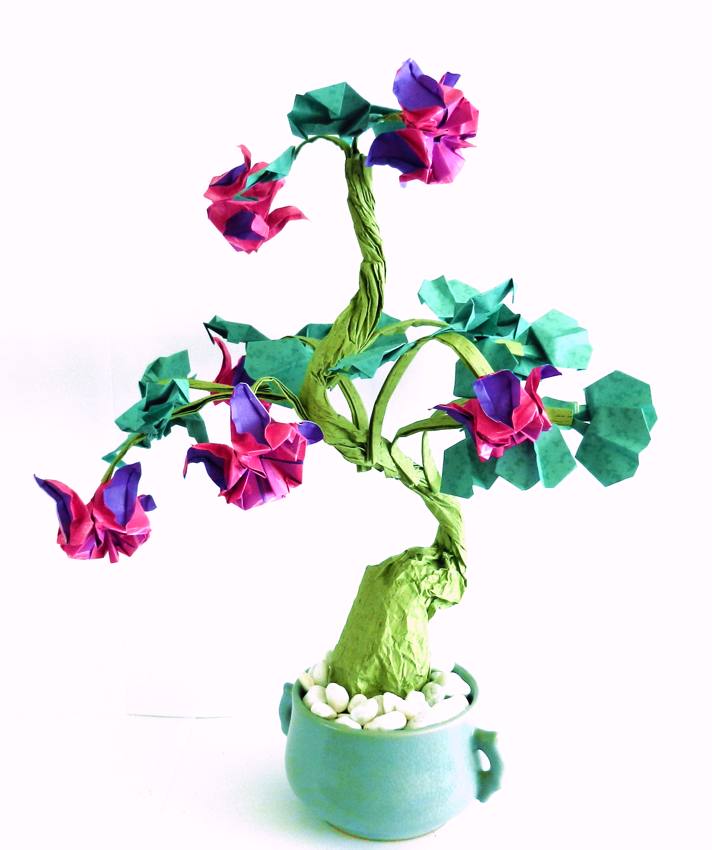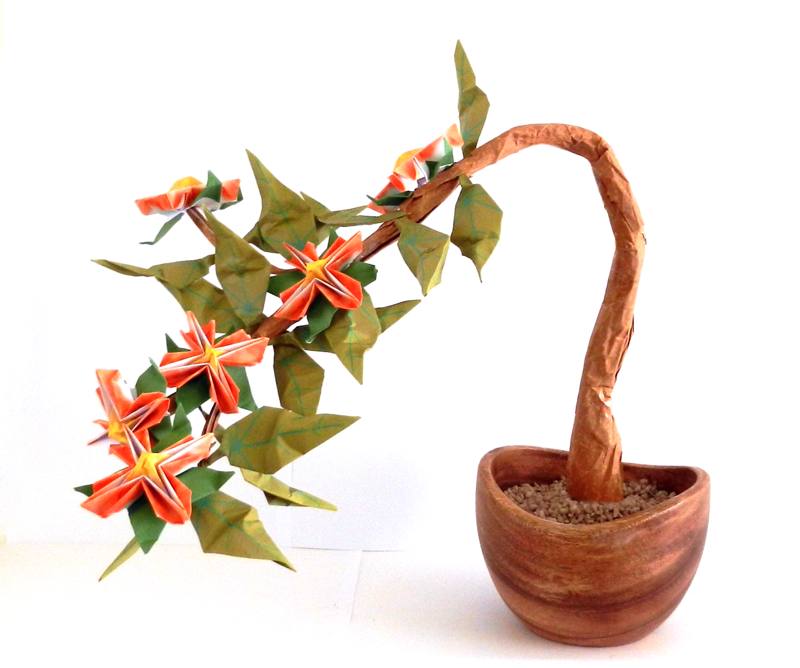 These are some Bonsai Origami Flowers which Joost Langeveld placed in real Bonsai Pots: