Home

-

Gallery

-

Contact

-

My upper floor

-

Videos - Privacy Policy


ORIGAMI CATTAIL
This cattail is nice for adding to another flower-arrangement, the last picture on this
page is an example for an arrangement where I've used these cattails.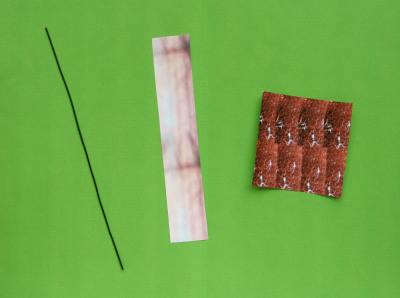 Step 1:
You'll need this for making one complete cattail with stem.
The metal wire on the left is for making the stem stronger.







Step 2:
The backside of this paper is completely white.
Roll the paper up with the white part of the paper
on the inside of the tube.






Step 3:
Hold the model the same as I do in this picture.
Press the top of the model flat from all angels, see arrows.
Then, rotate this part of the model a little bit, so the model
won't open by itself anymore.





Step 4:
Now the model looks like this.
Turn the model upside-down.







Step 5:
Press a piece of the edge inwards, see arrow.








Step 6:
Press the edge inwards on more places, see arrows.








Step 7:
Now the top of the model is closed.








Step 8:
This part of the cattail is ready...








Step 9:
You'll need this for making the stem.
Click here for diagrams to make a stem
If your stem is to thick, just fold it in half over the length
one more time.





Step 10:
Add a little glue to the piece indicated by the arrow on the
right and glue it to the top of the stem, see arrow on the
left.






The cattail is ready!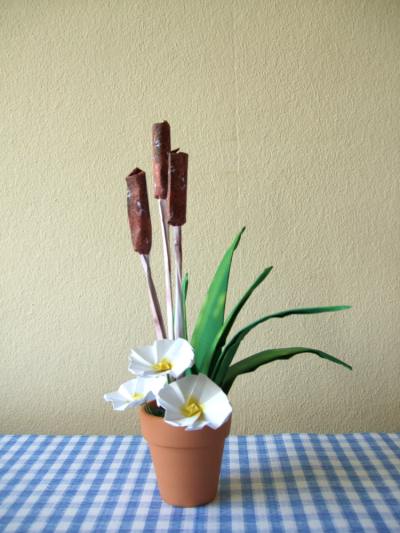 I used a few of these cattails for this arrangement
with cute origami primroses.