Home

-

Gallery

-

Contact

-

Origami Museum

-

Videos - Privacy Policy
DIY MAGAZINE Origami FLOWERS
All you need to make these flowers is a small stack of colorful magazines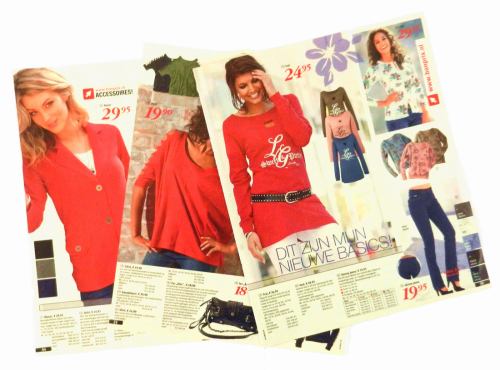 Step 1:
Pages with red pictures are used for the flowers.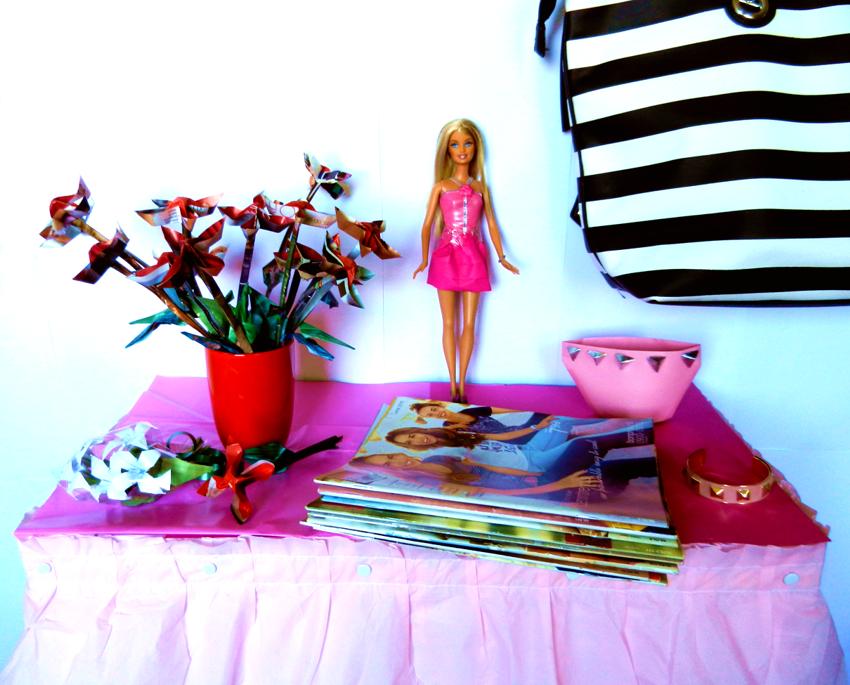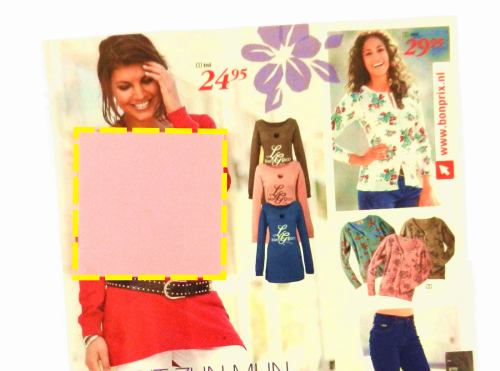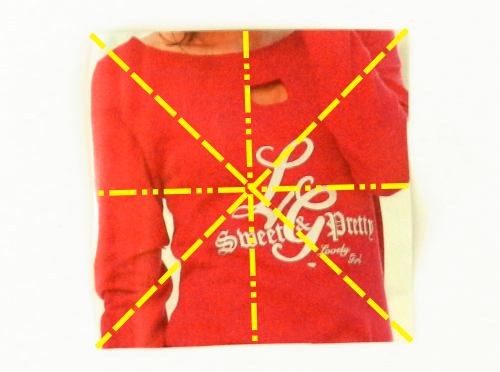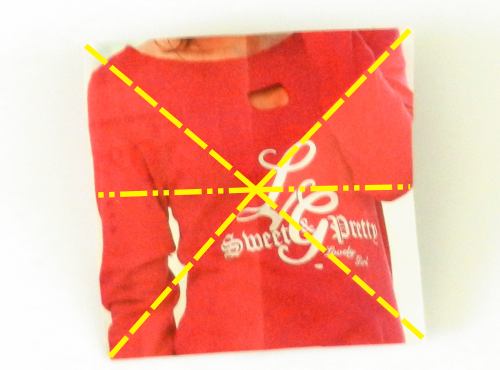 Step 6:
Unfold the model.

Step 5:
Fold over this line

Step 2:
I used a pink sticky note of 3x3inch as guidance. Cut along the sticky note.

Step 4:
Fold over the prefolded lines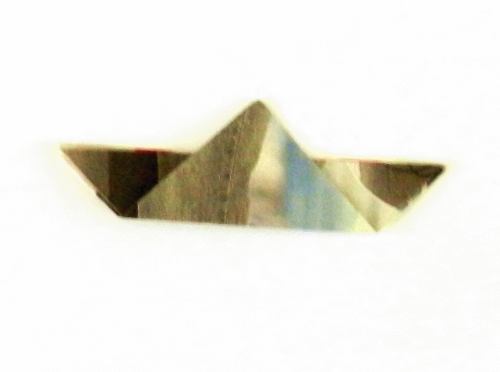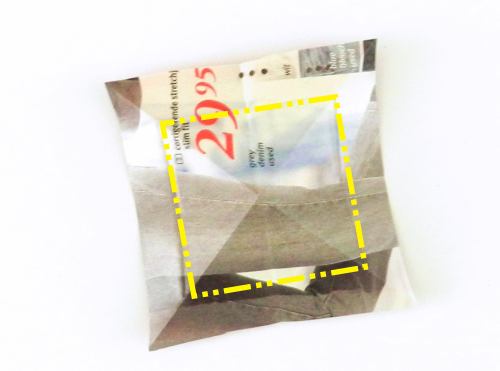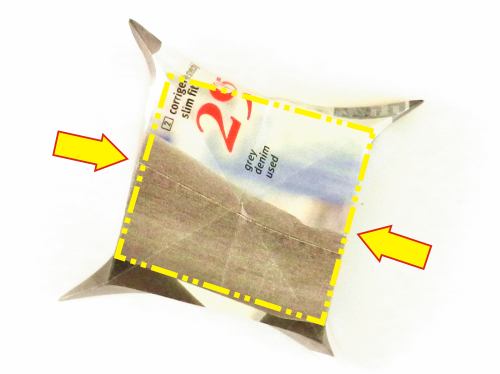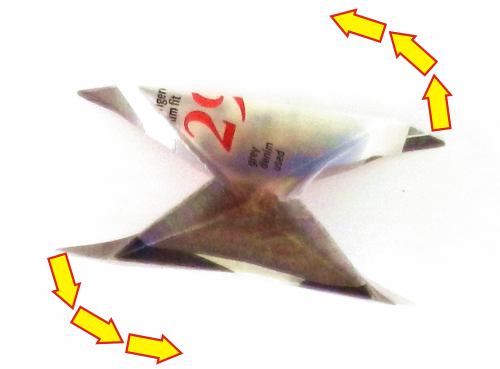 Step 8:
Sink fold further by pressing the model inwards over the prefolded lines.

Step 9:
Pull both petals to the left

Step 7:
Sink fold the center.

Origami Magazine flowers designed by
Joost Langeveld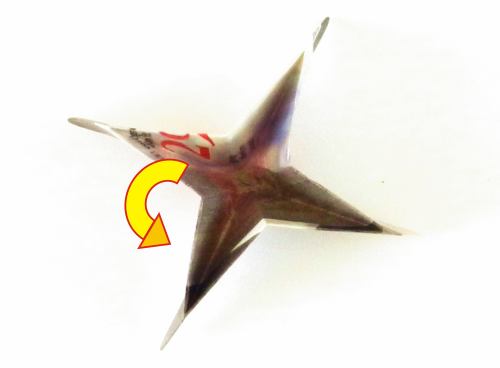 Step 16:
Mountain-fold over these two lines.

Step 15:
Cut out a small rectangular piece.

Step 12:
Open the four petals.

Step 11:
Press the center flat.

Step 14:
Use pages with green pictures for the leafs.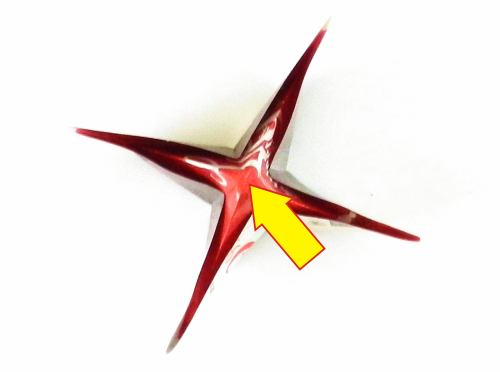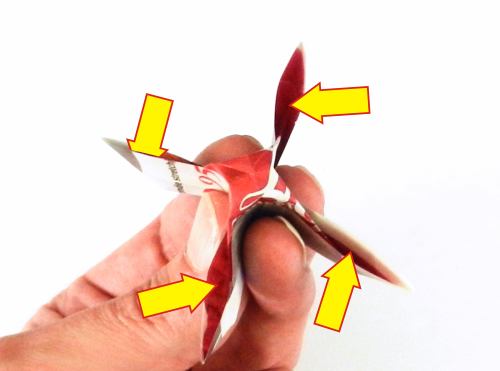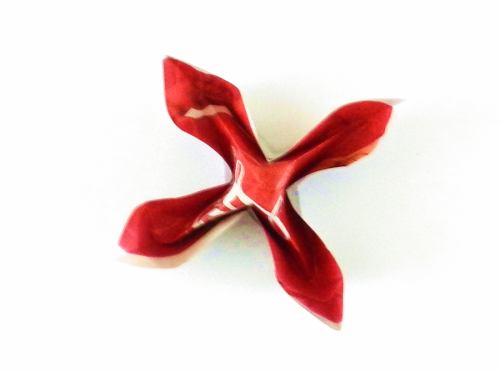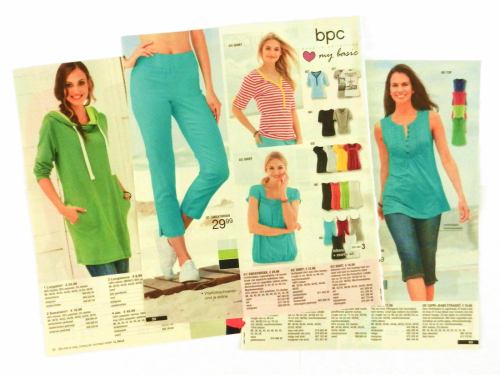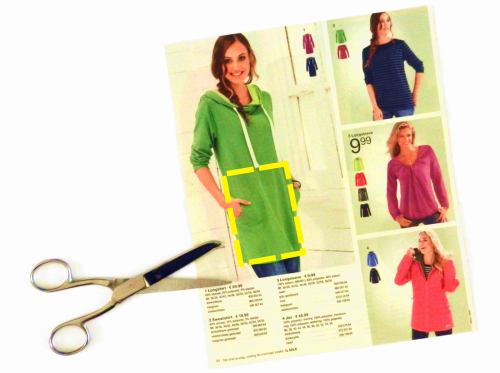 Step 13:
One flower is done....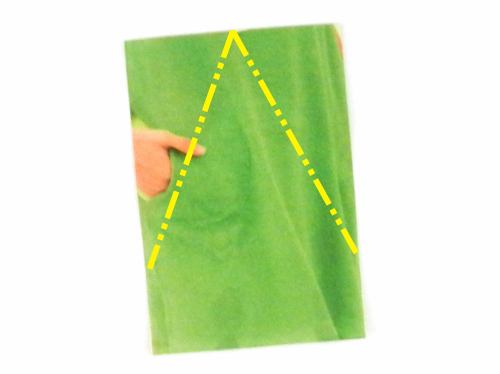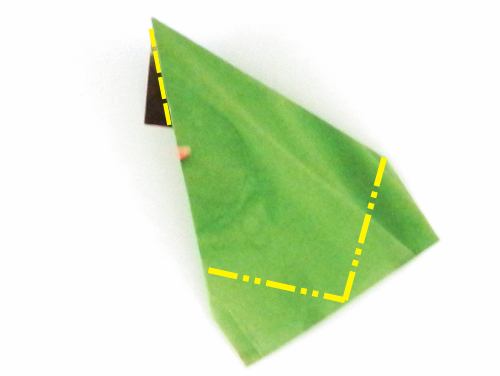 Step 21:
Use pages with dark pictures for the stems.

Step 19:
Press/fold the tip inwards and curve it downwards

Step 20:
One leaf is done....

Step 18:
Fold over these two lines.

Step 17:
Fold the part sticking out on top inwards. And mountain-fold over the two lines below.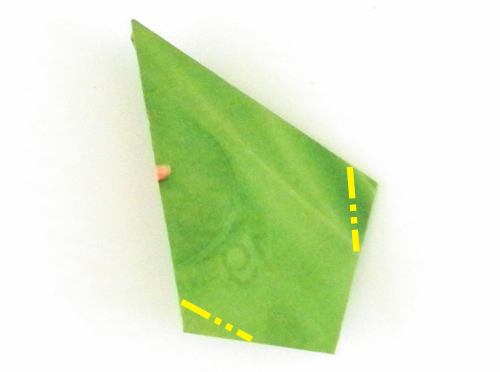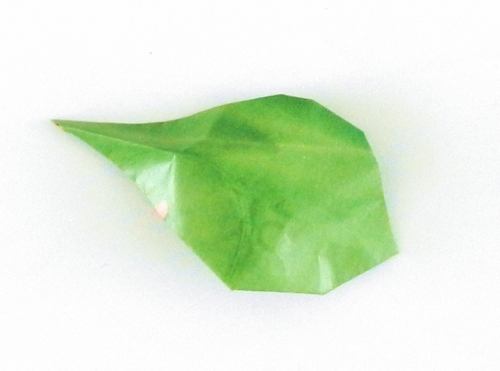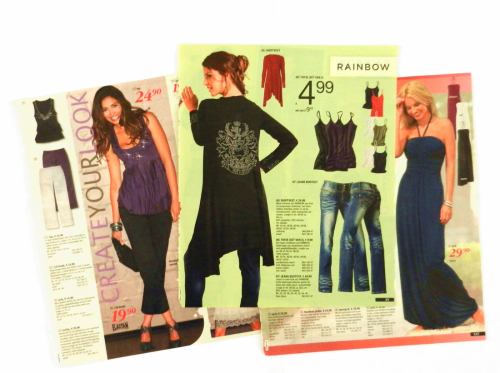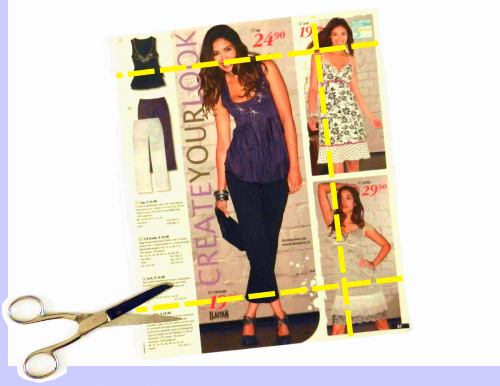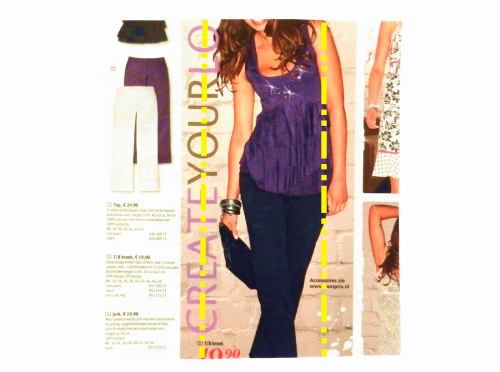 Step 22:
Cut out a large part of the page.

Step 26:
Fold in half until your stem is thin enough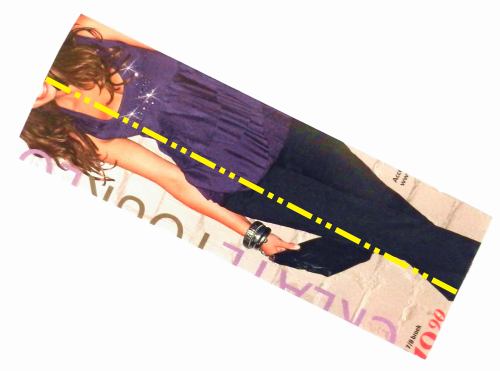 Step 24:
Fold in half over the length.

Step 23:
Fold along the dark picture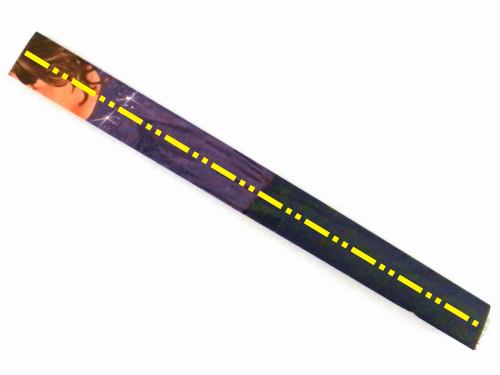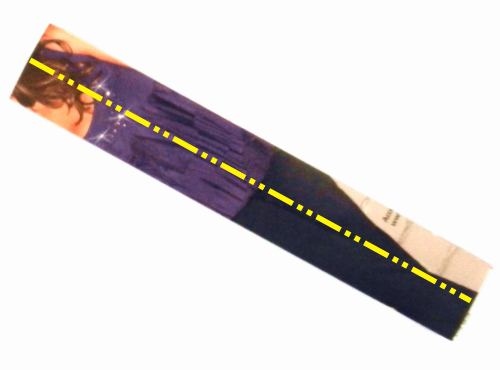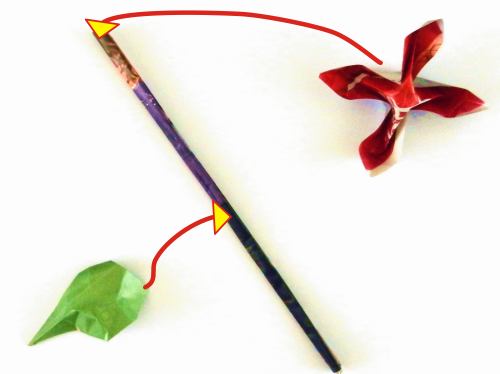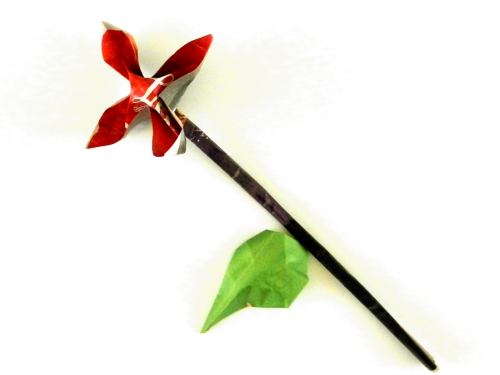 Step 27:
Glue the flower and leaf to the stem.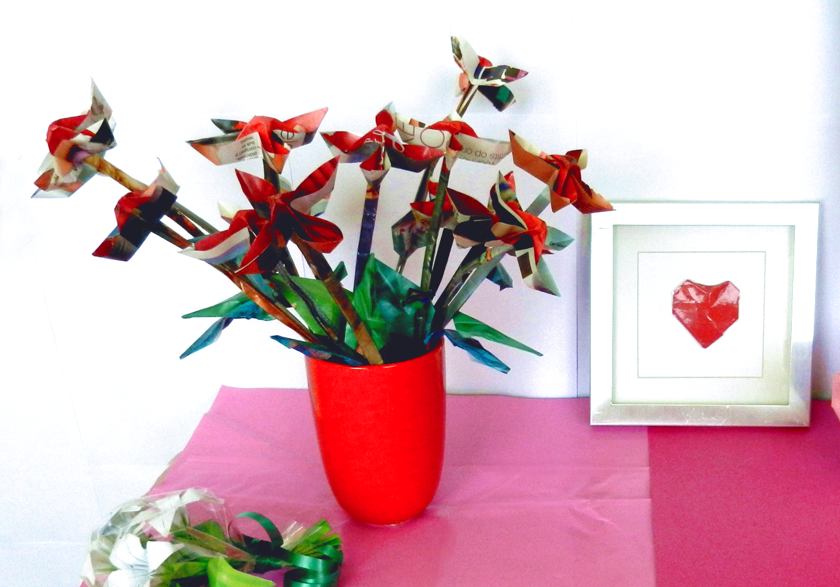 DONE!
This DIY-video also shows you how to make the Magazine Origami flowers:

Picture from left to right: Tiny white Origami flowers, Magazine flowers bouquet, Barbie in pink Origami skirt, a studded bangle, Origami vase with Origami studs.