Home

-

Gallery

-

Contact

-

Origami Museum

-

Videos - Privacy Policy
Origami Popcorn with Popcorn Box
The box is much more difficult to fold then the Popcorn itself.
You can also use
papers which are completely yellow on one side and white on the other.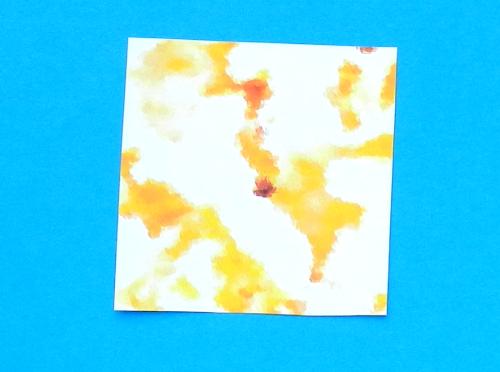 Step 1:
The popcorn paper is 5,5 bij 5,5 cm or 2x2 inches.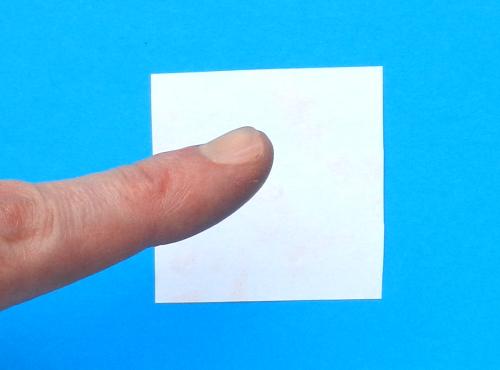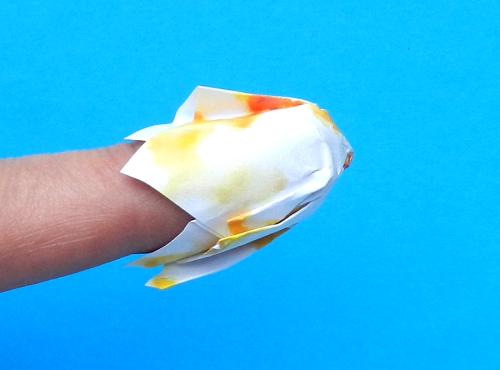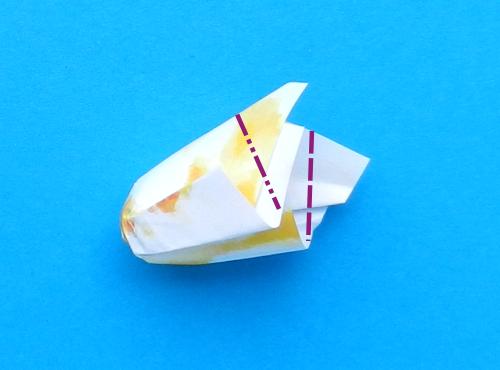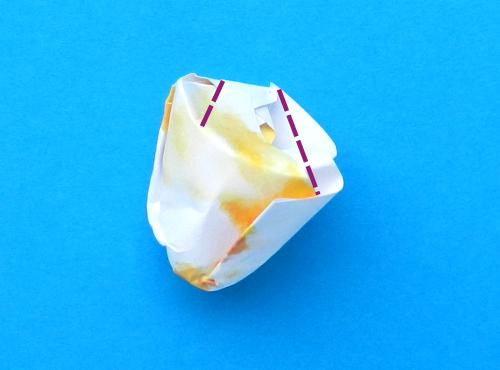 Step 5:
Make a few more folds if necessary.

Step 2:
Wrap the paper around your finger.

Step 4:
Make a few folds on the open side, so the
model gets more closed.
The folds in this picture are just an example.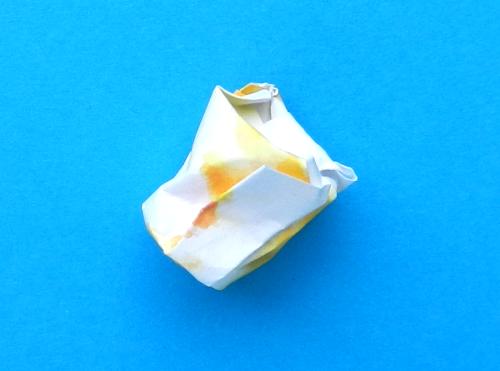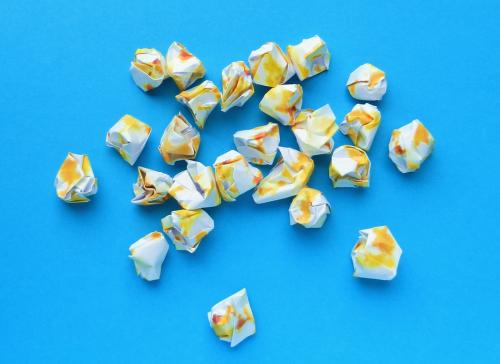 Step 10:
Prefold in half over this line.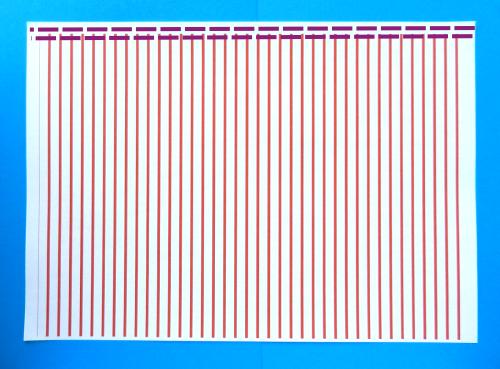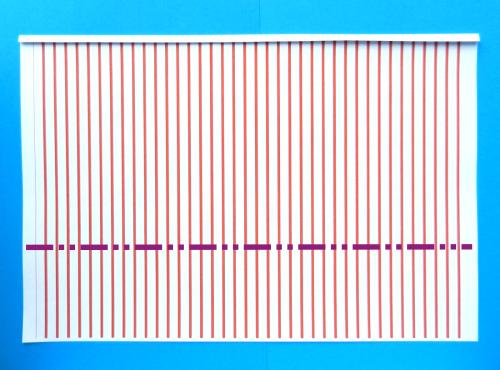 Step 8:
This is an a4 paper with a red lines pattern
printed on.
Valley-fold over these 2 lines.

Step 9:
Mountain-fold over this line.

Step 7:
Make as many popcorn pieces as you want.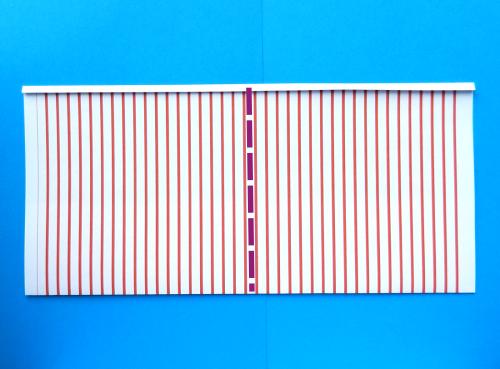 Step 16:
Repeat step 15 on the next corner.

Step 15:
First mountain-fold on the upper edge,
then on the edge below.

Step 12:
Prefold over this line, then turn the model.

Step 11:
Prefold the edges to the centerline between the
arrows.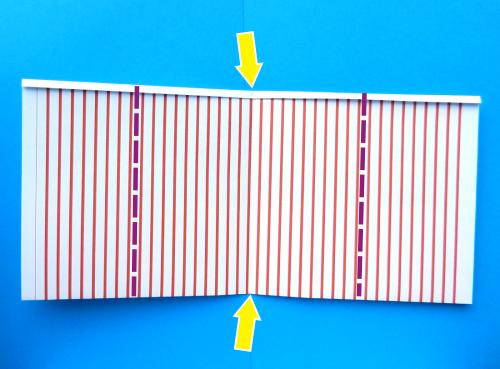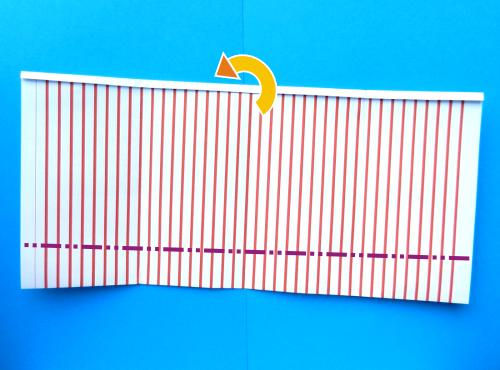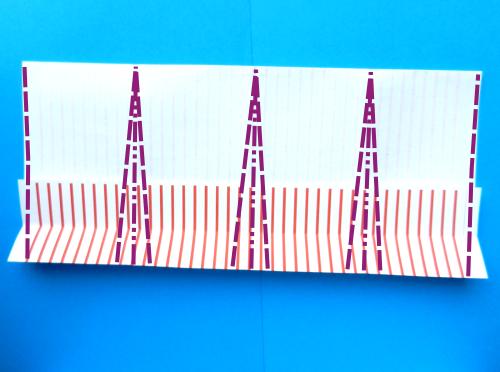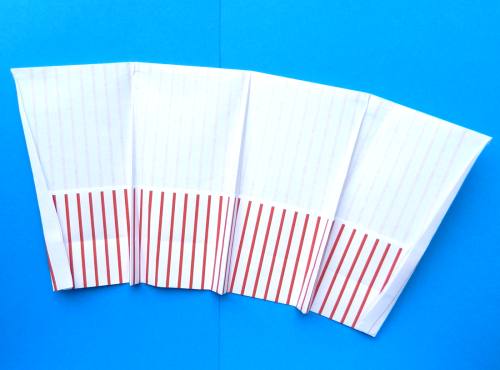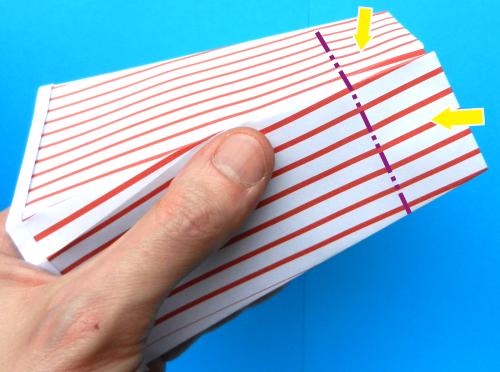 Step 13:
(Pre)fold over these lines. The mountain-folds
are already prefolded.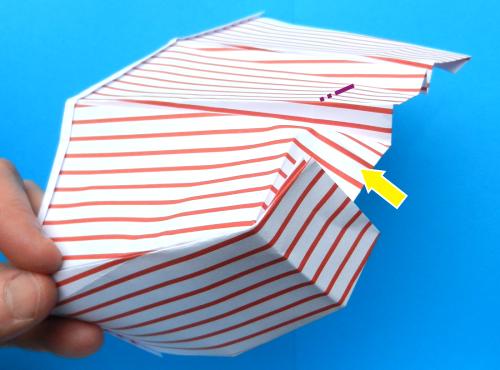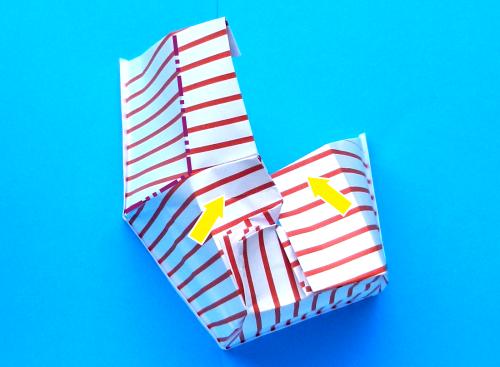 Step 18:
Make the purple folding lines more sharp.
Then close the box with a little tape, see arrows.

Step 17:
Repeat step 15 on this corner.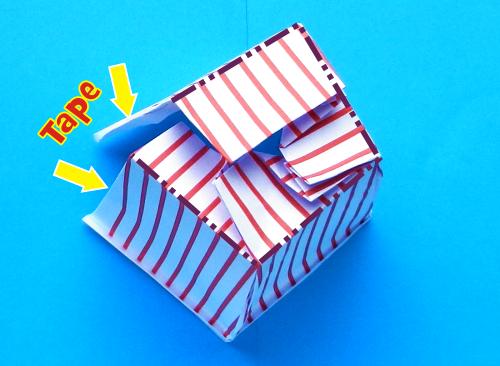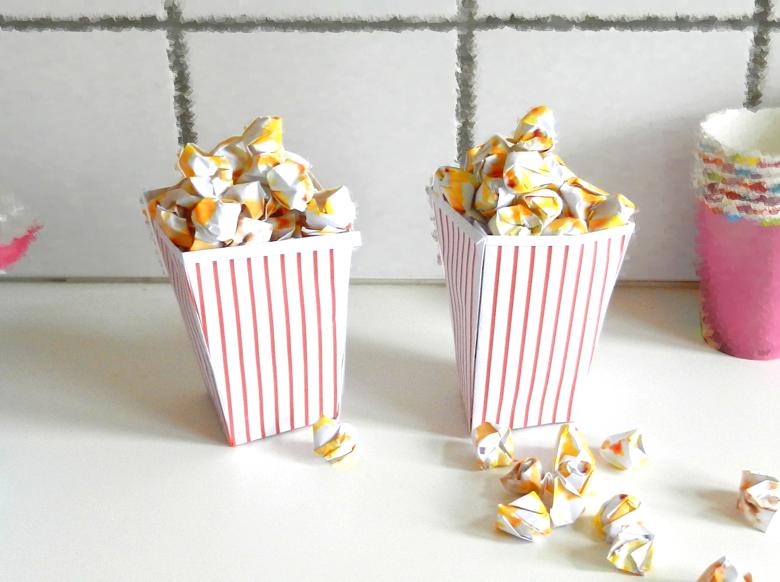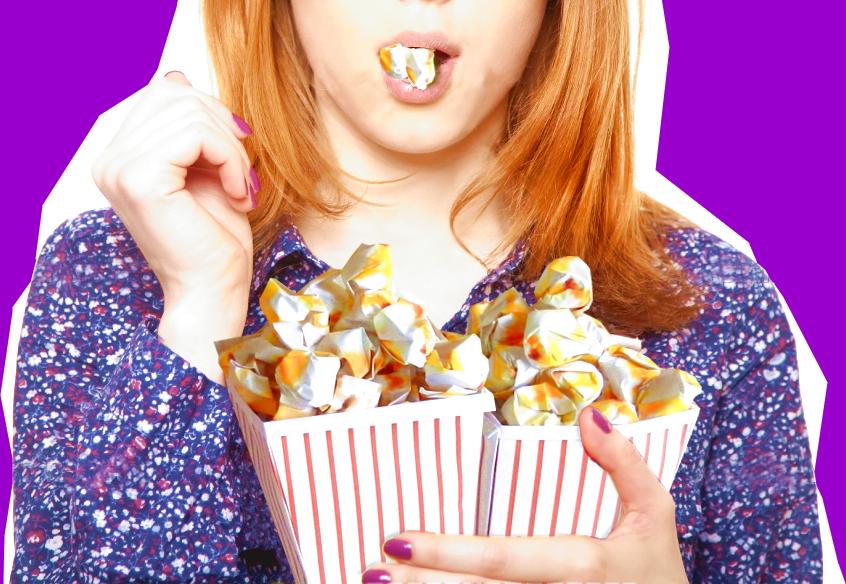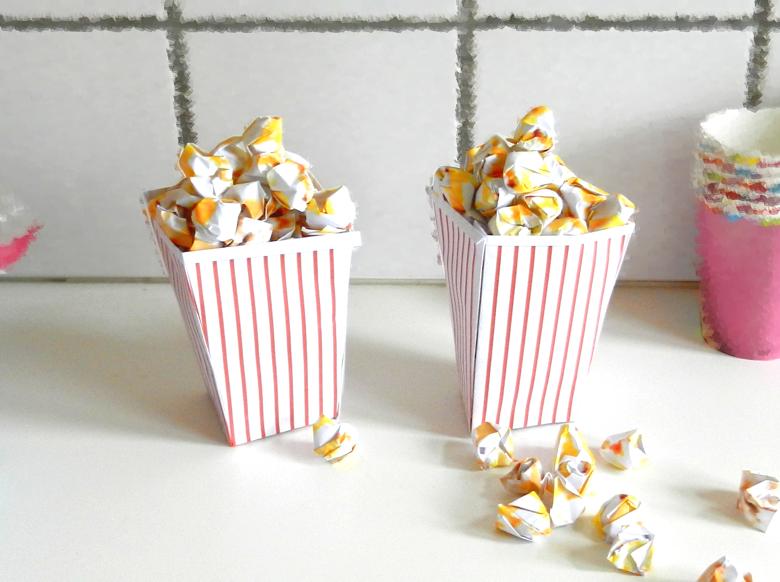 Done!


Joost Langeveld shows us how to fold the popcorn in this video: