Home

-

Gallery

-

Contact

-

My Origami

-

Videos - Privacy Policy




ORIGAMI DAFFODIL




This is a step-by-step tutorial for folding a Daffodil flower.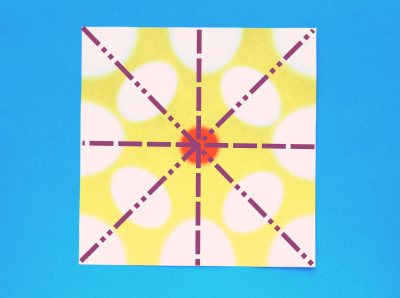 Step 1:
This is the front of the paper, the backside is white.
Prefold in half over these 4 lines and turn the paper.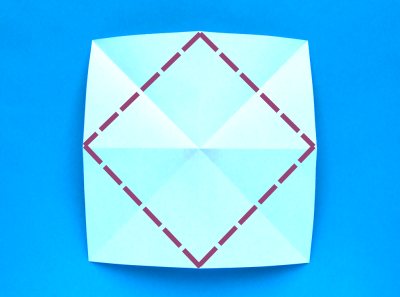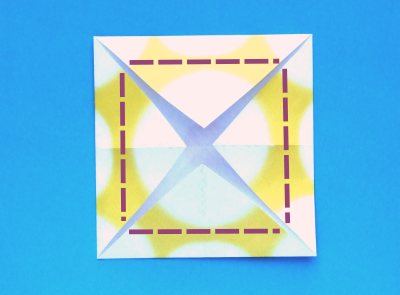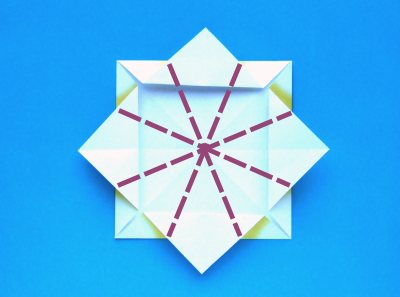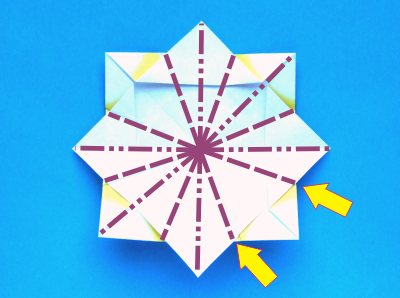 Step 6:
Prefold over this line and open the model.

Step 5:
Start with the two lines on the bottom-right. Work upwards to the two lines at the top left.

Step 2:
Fold the corners to the center.

Step 4:
Prefold over these lines

Step 3:
Valley-fold over these lines.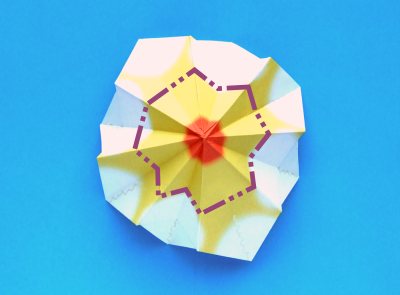 Step 10:
Make an inside reverse fold over the purple lines. Make a valley-fold at the layer below (see arrow) on the same place as the line on the left.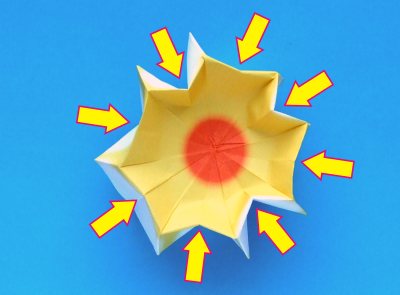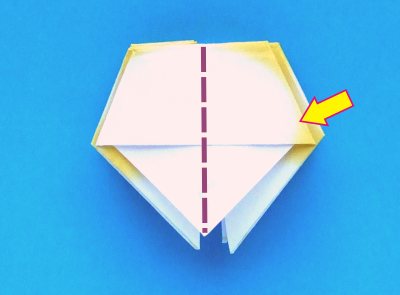 Step 8:
Press the model inwards over the prefolded lines.

Step 9:
Pull this edge upwards a little

Step 7:
Sink-fold over the prefolded lines.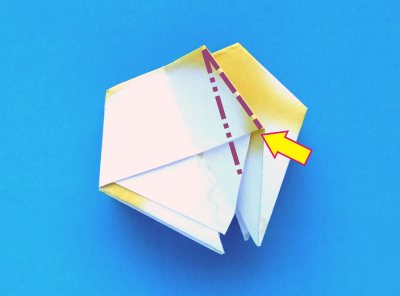 Step 16:
The arrow shows the two remaining petals. Fold them together over the purple lines, start with the upper line.

Step 15:
Here six petals are folded upwards.
Turn the model upside down.

Step 12:
Repeat step 10 and 11 on the other 7 edges

Step 11:
Press the edge flat again

Step 14:
This is the petal which is folded upwards. Repeat step 13 on 5 more petals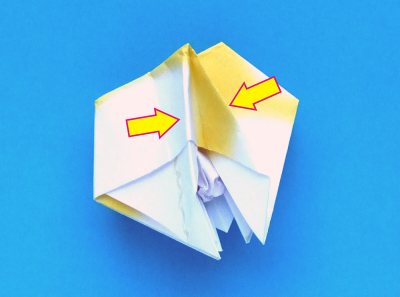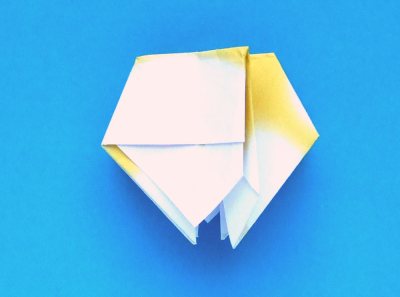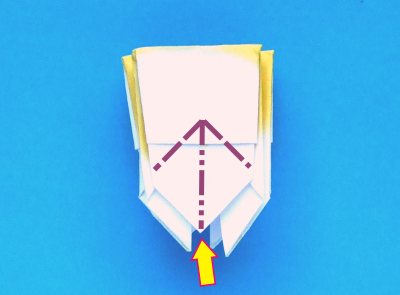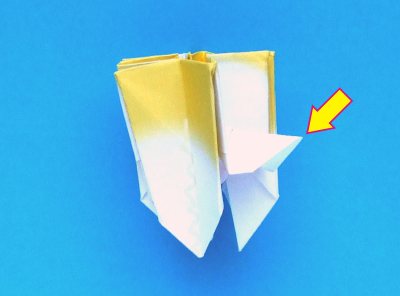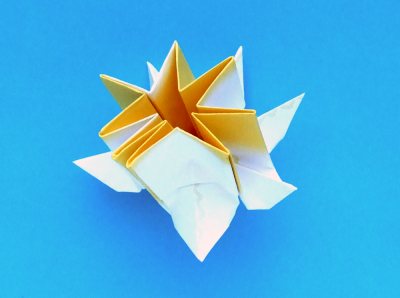 Step 13:
Fold the petal upwards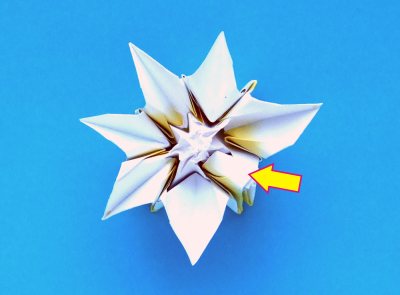 Step 19:
Fold these two edges together over the purple line.

Step 20:
Press the tip of each petal flat between your fingers.

Step 18:
Fold these corners outwards, see the purple lines as example.

Step 17:
These are the two petals folded together. Turn the model.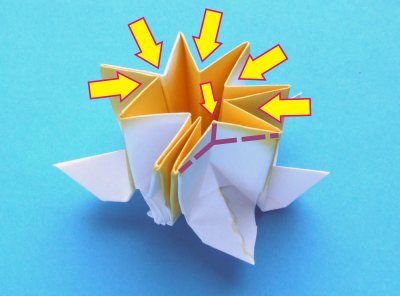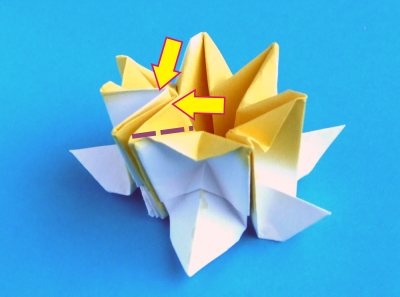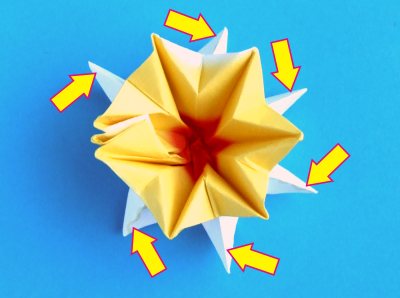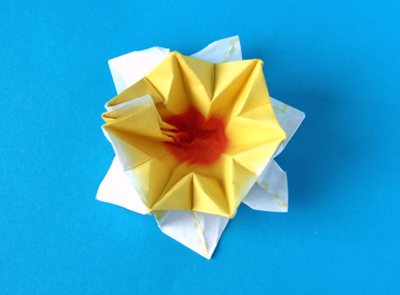 Done!