Home

-

Gallery

-

Contact

-

My upper floor

-

Videos - Privacy Policy
Origami Newspaper Pot
This is how to fold a real nice flower pot out of a newspaper page and a white paper.

Step 1:
I taped a newspaper page to a white paper of about 30x40 centimeters. Valley-fold over these three lines, start with the upper line.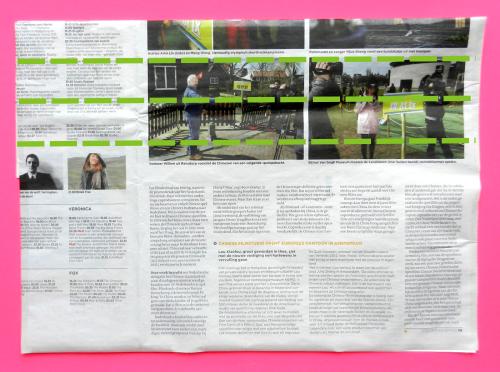 Step 8:
Prefold the white edge over these lines.
Then push the edges between the arrows against each other, see next picture.
Step 6:
Unfold the fold of step 3.
Step 13:
Make sharper folding lines here.
Step 12:
Make sharper folding lines on the four edges between the arrows. Tape or glue them together, if necessary.

Step 11:
Tape or glue both ends together, see arrow.
Step 10:
Repeat step 9 three more times, see arrows
Step 9:
Press the edge indicated by the arrow over the edge on the left of it.
Step 5:
Prefold the edges to the centerline
Origami flowers in newspaper pots
Step 7:
Prefold over these lines. The line on the right is a normal fold, so no prefolding.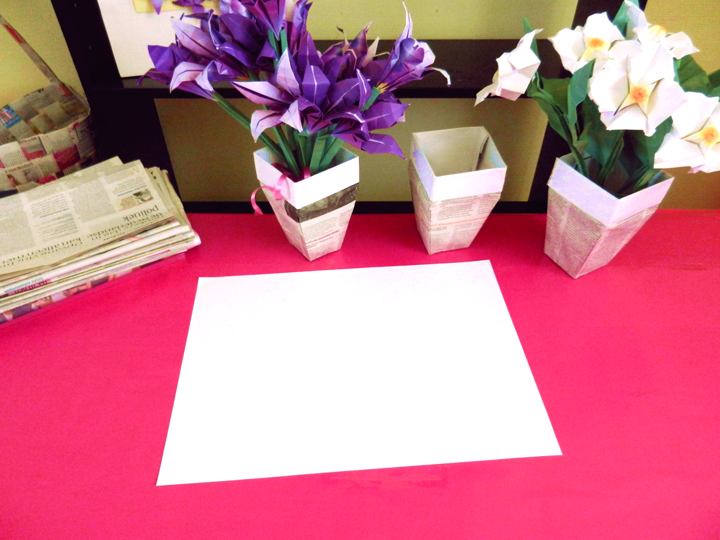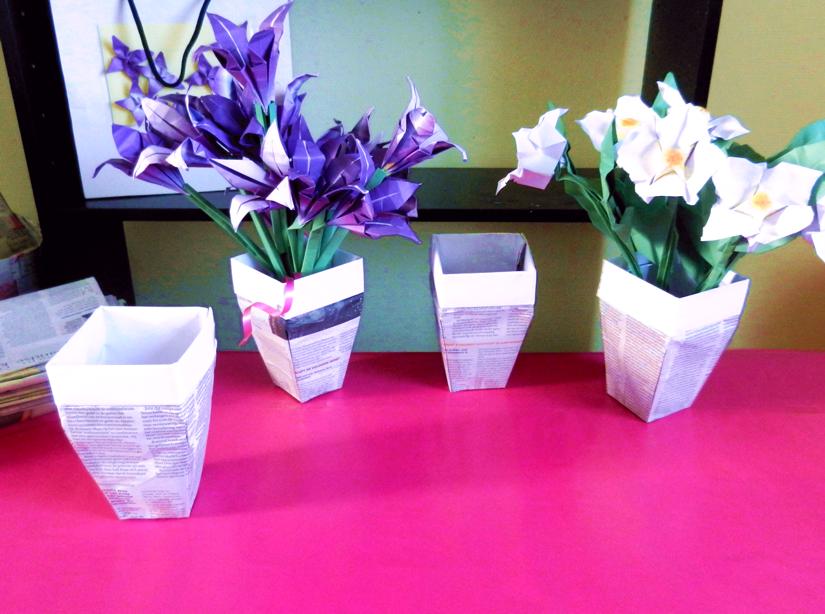 Step 3:
Valley-fold over this line.
Step 2:
Prefold over this line.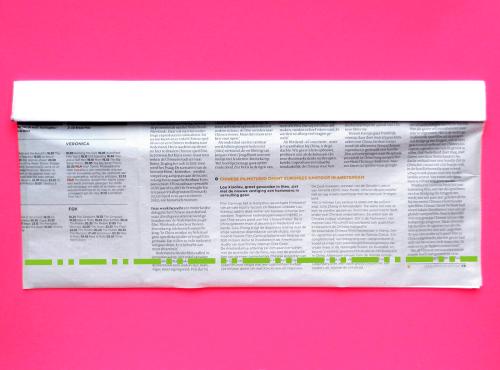 Step 4:
Prefold in half over this line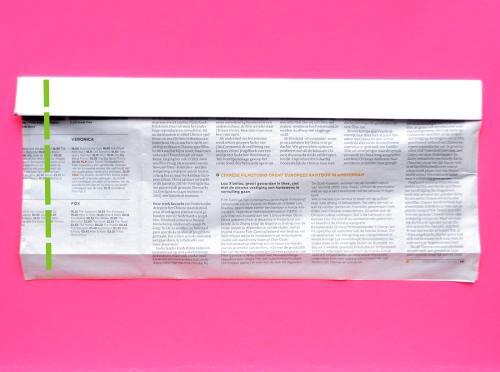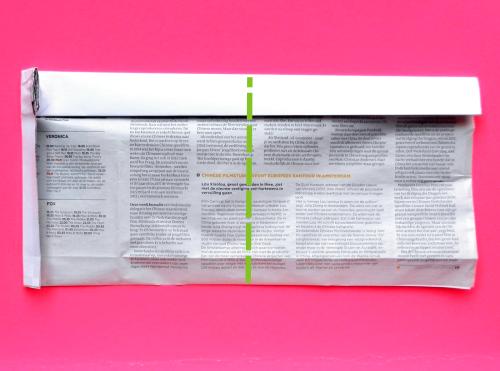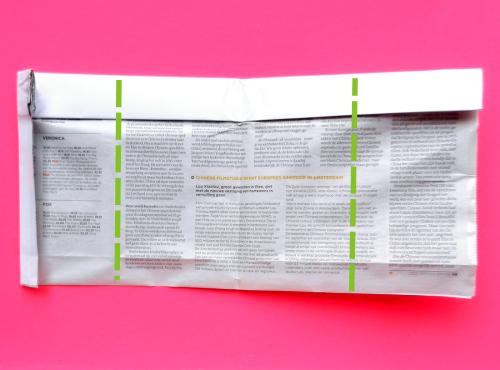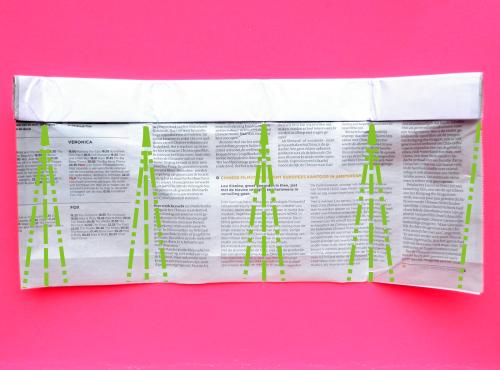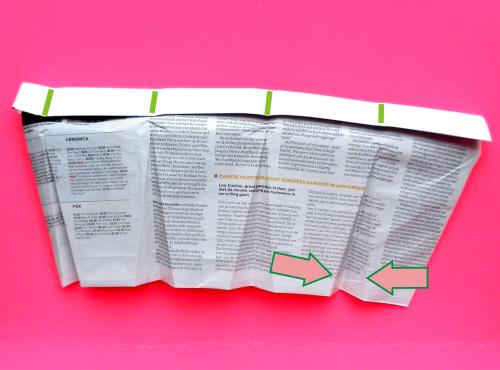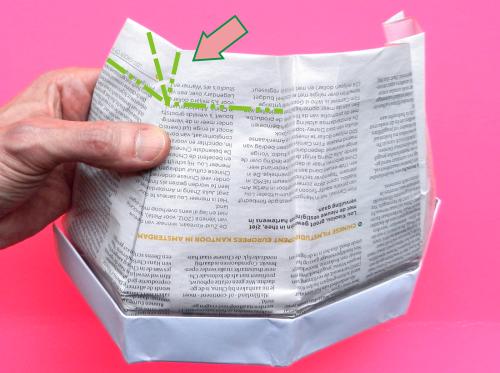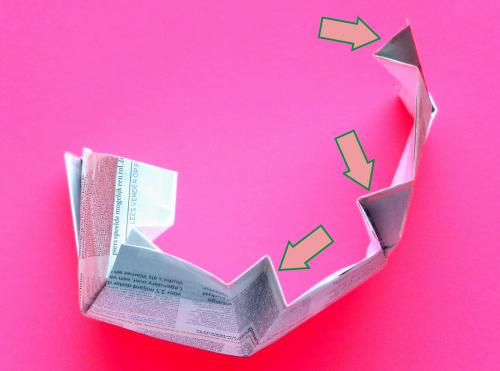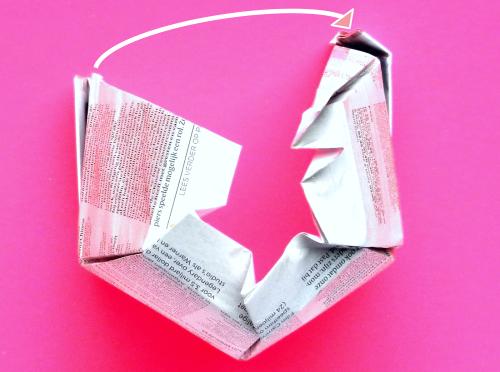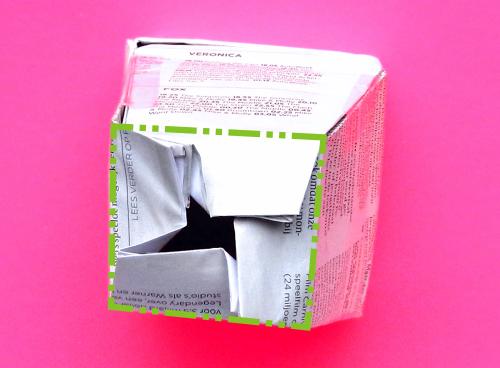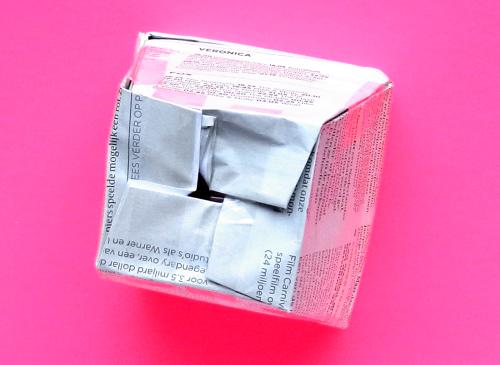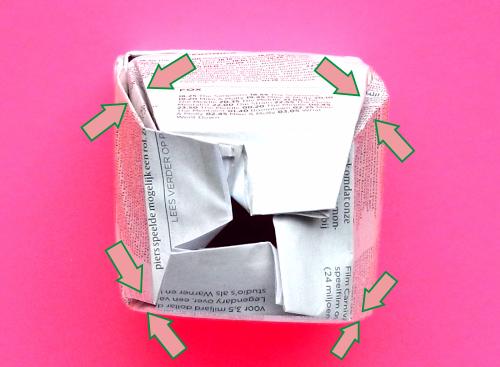 Step 14:
Use tape or glue to make a stronger bottom, if necessary.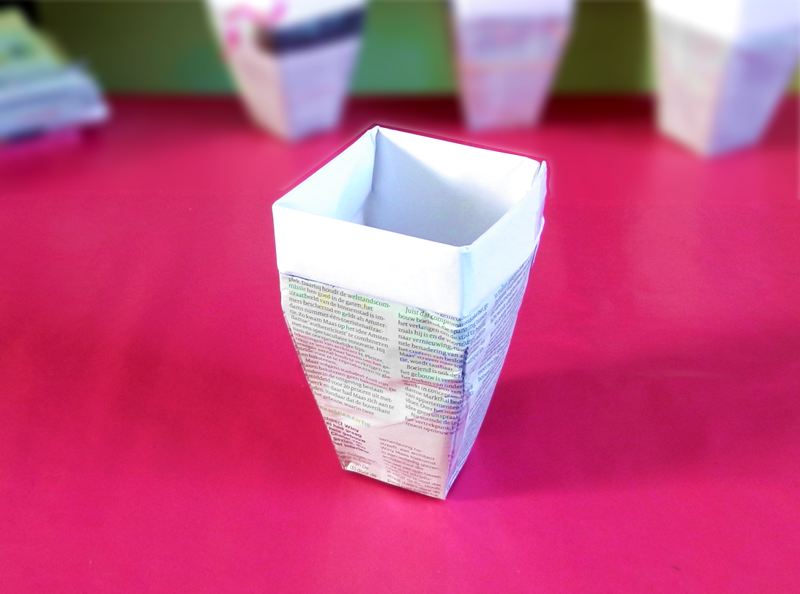 In this video Joost Langeveld shows how to fold the newspaper flower pot (Joost is an Origami artist):