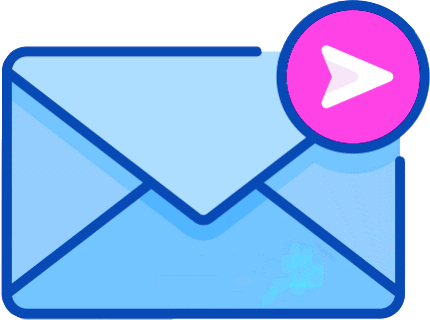 Home
-
Gallery
-
Contact
-
My Origami
-
Videos
- Privacy Policy




RECIEVED PICTURES


Sometimes people show me very nice pictures of things they made
or something else that has something to do with origami.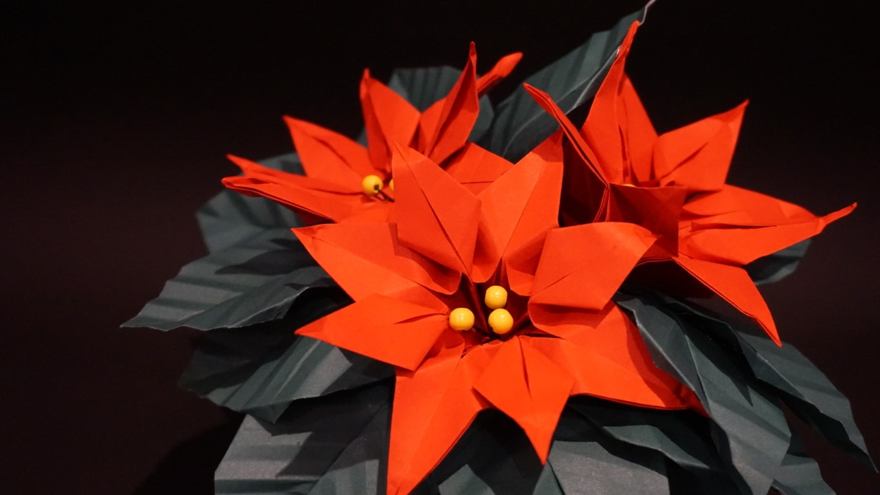 Adriana made these Poinsettia's with yellow pearls as a gift for her mother.

She didn't have papers with a yellow center, so she used these yellow pearls instead.

Looks great!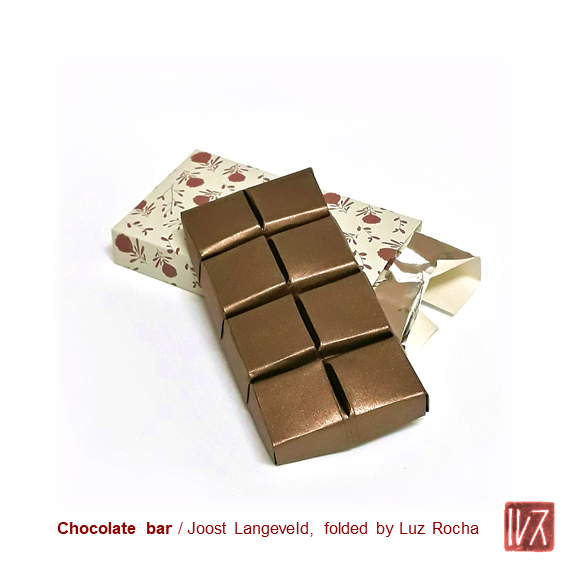 This photo was send by Luz Rocha , it's my chocolate bar folded from
my video tutorial. Inspiring me to design another chocolate model
:)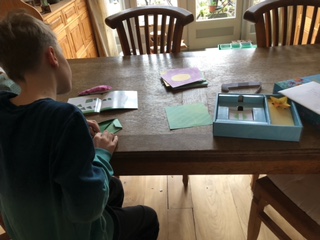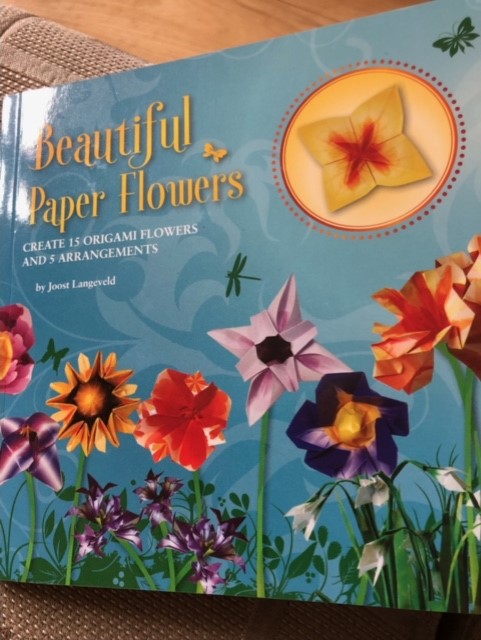 This is Quint folding flowers from my book Beautiful Paper Flowers.
(Some of these flowers are pretty hard to fold!)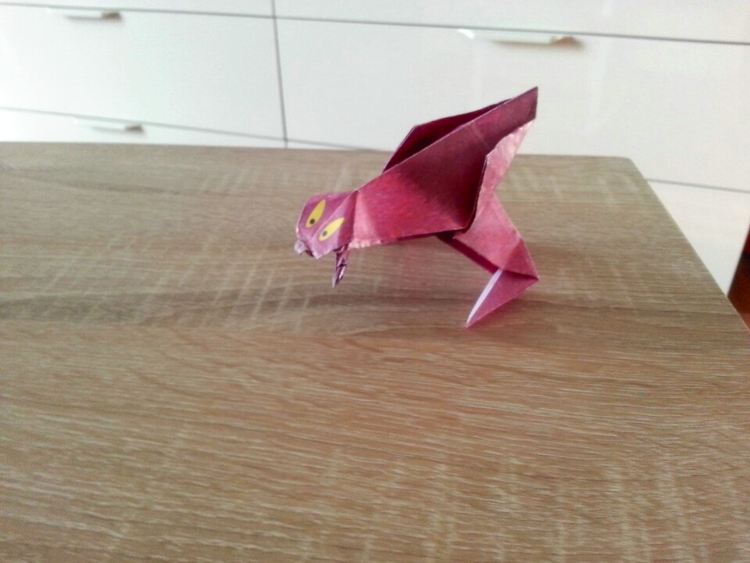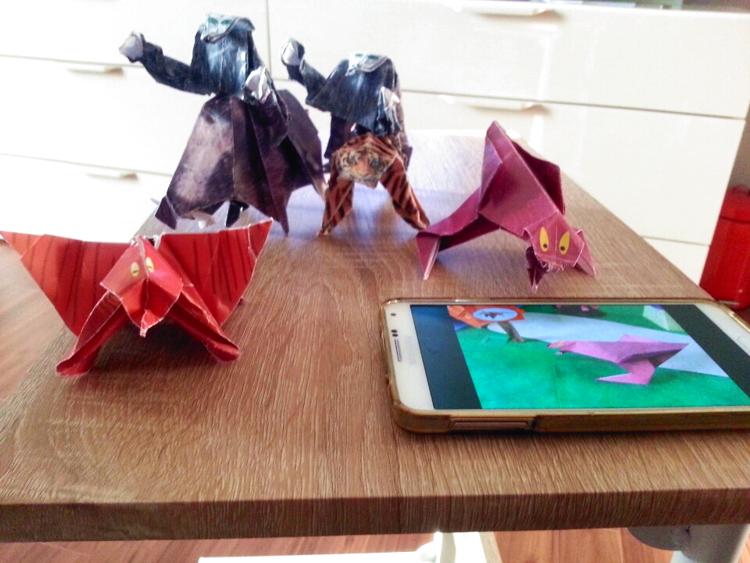 This beast and other cool animals are made by Aiden.

Tutorials for the beast and the other animals are available on my site and YouTube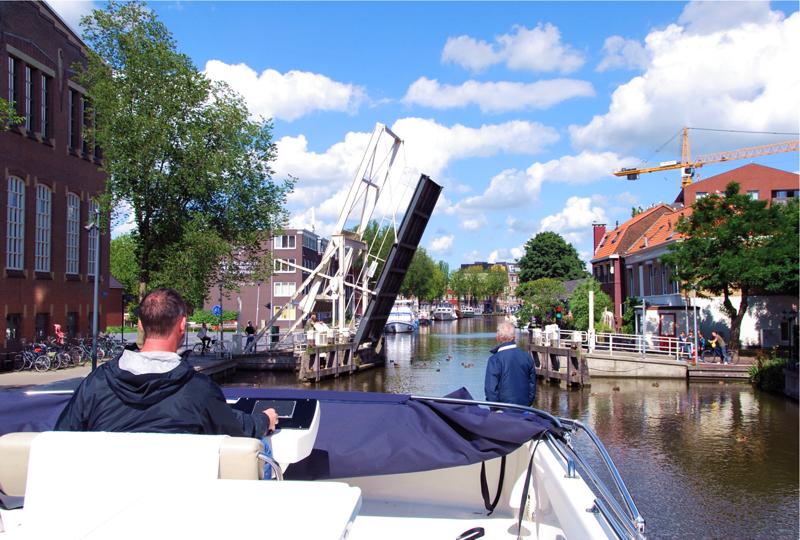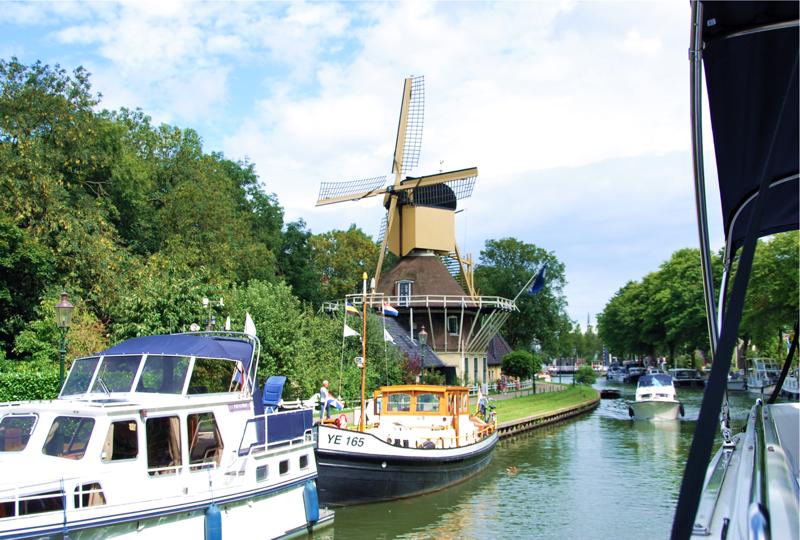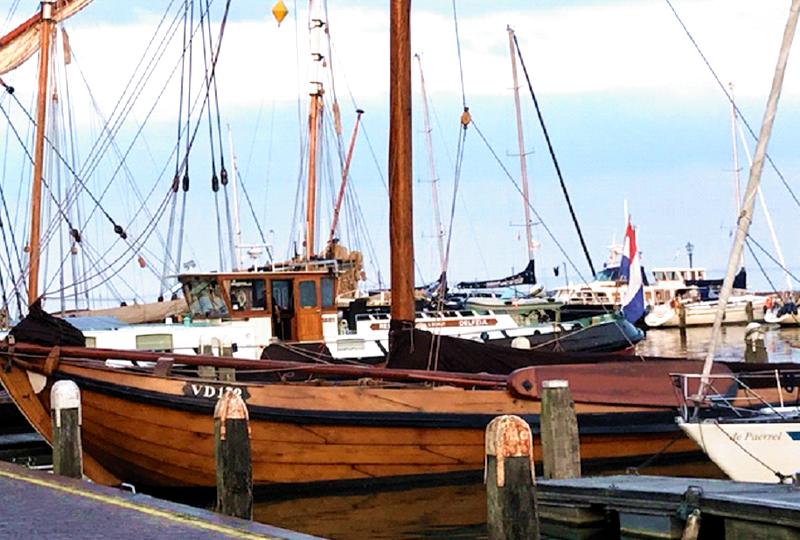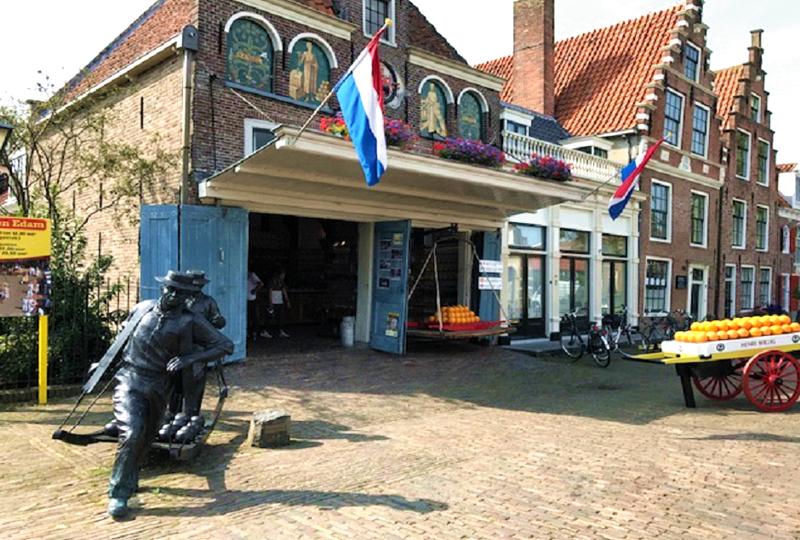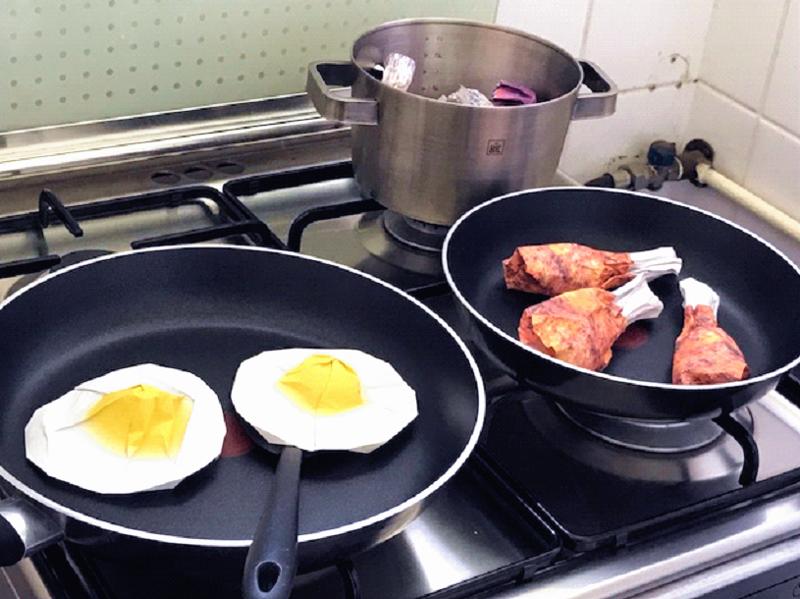 These pictures are made by Nancy from the USA. She made a boat trip in the Netherlands

and also visited my Origami museum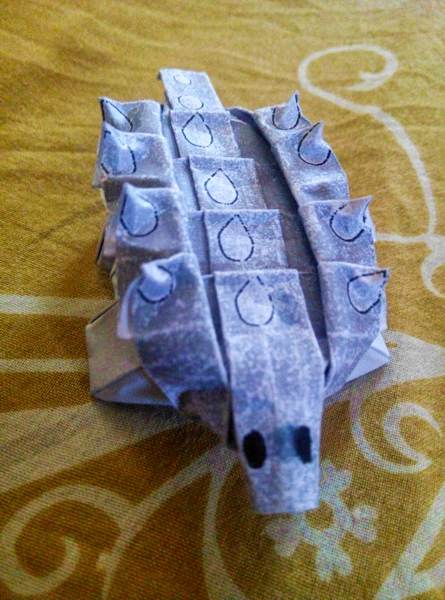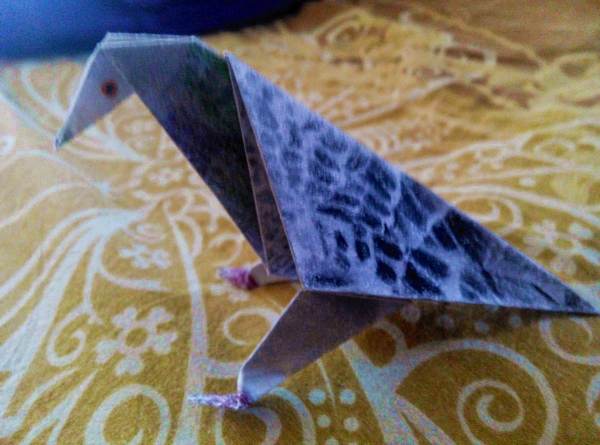 These models are mode by Nobaid Mohd. He printed my papers
in black and white. His other hobby is papercraft and he's
good in that too. He really likes my models because they are easy to fold.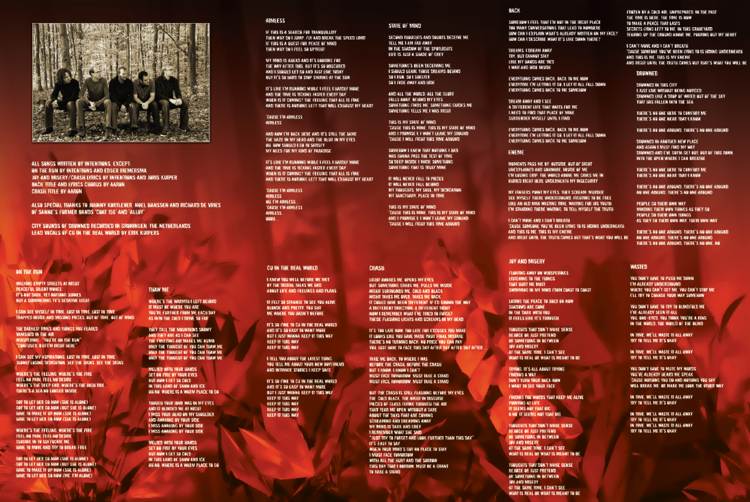 These are lyrics that go with a CD from
the band Intentions.
They used some of my flowers for the
background picture on this page with lyrics.

Somebody from Turkey showed me these
pictures of origami tulips after he made
them from an explanation I sold him.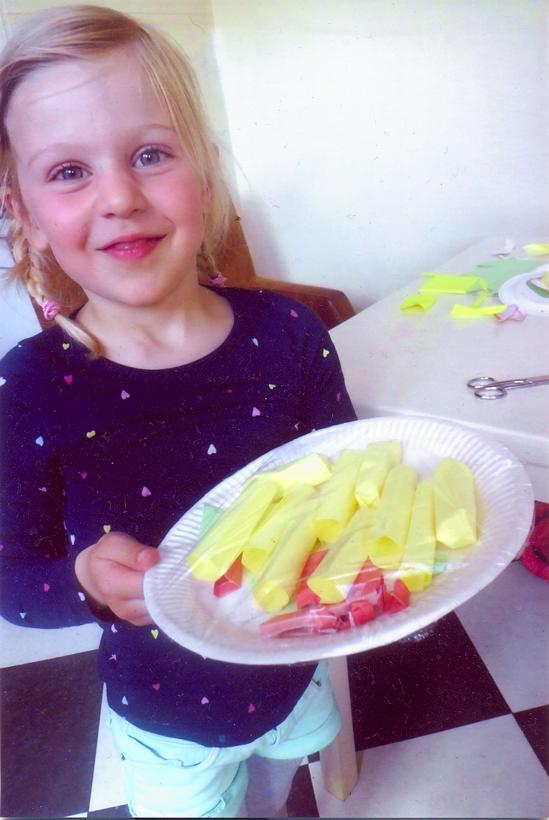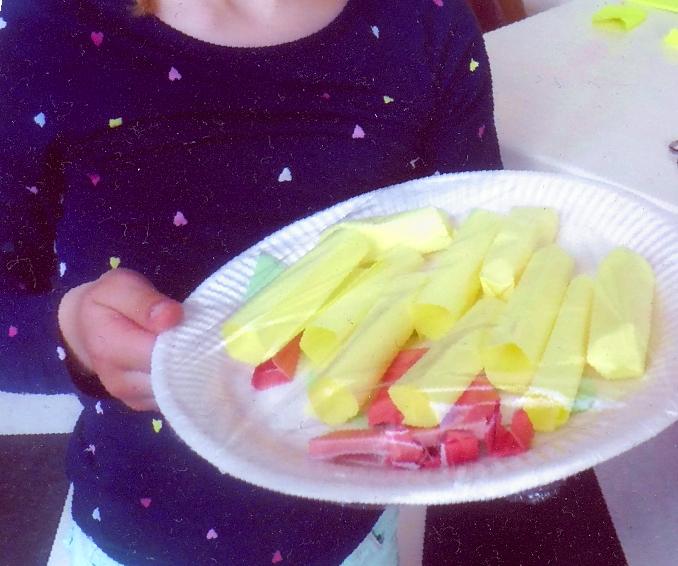 Every now and then I have time to give an Origami workshop.

This girl learned how to fold french fries out of Sticky notes. Yum!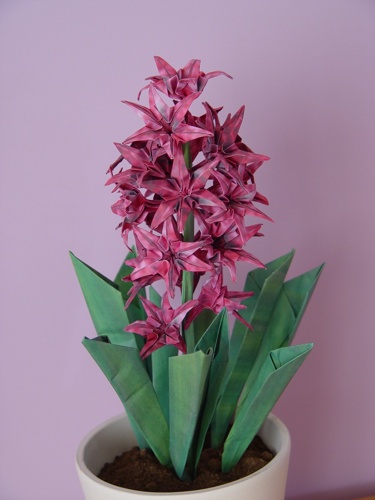 Somebody made this hyacinth from a

video I placed on the internet.

She printed the coloured patterns for

the paper from my website.

She has a blog with very nice origami pictures:

http://semfundoesemfim.blogspot.com/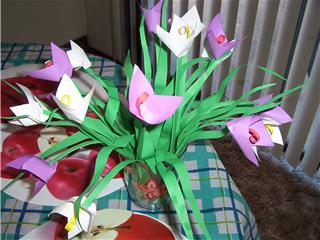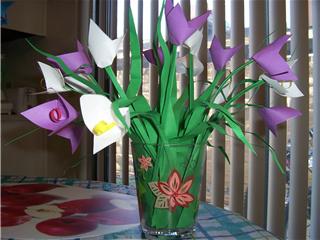 Somebody made these flowers for a class project,
also with help from one of my videos.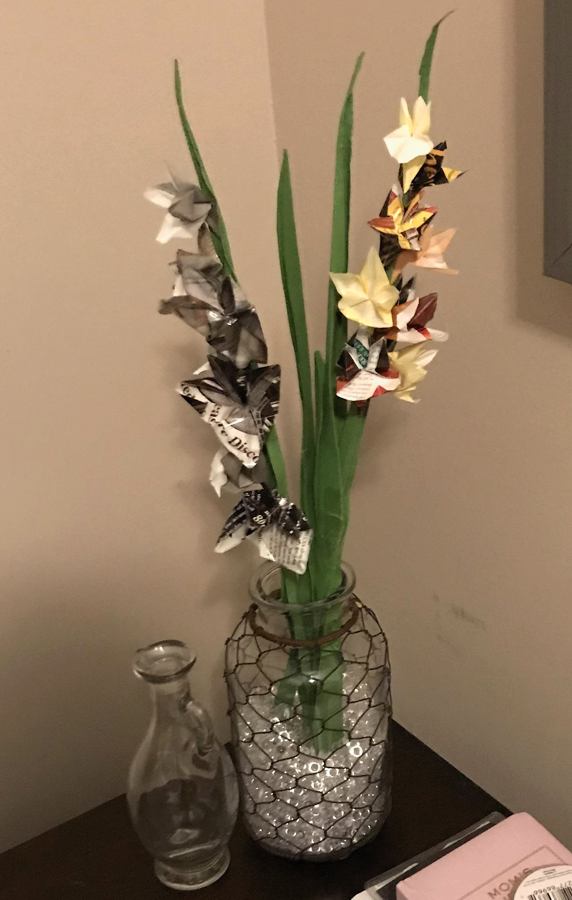 Somebody from the USA once asked me if I have instructions for Gladiola flowers.

I don't have designed them (yet), but she made these from instructions on the internet.

They are made of magazine papers and real Origami papers.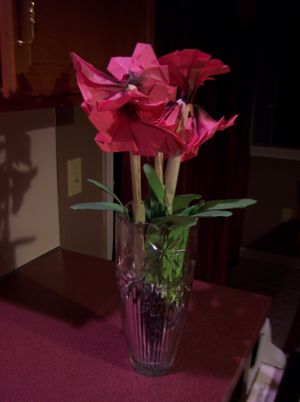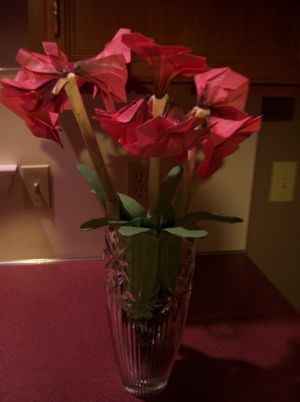 Somebody from the US made this
amaryllis from a tutorial on my website.
Eugene made this bouquet while it was
extremely cold and windy and couldn't wait for Spring.
This is the first flower project for Eugene, better then my first flower!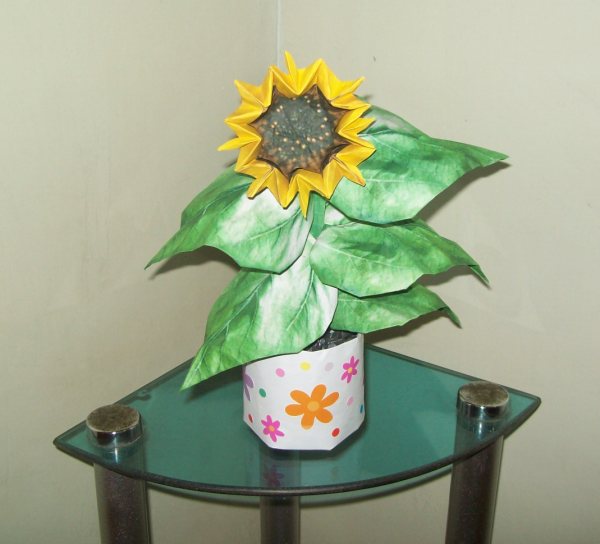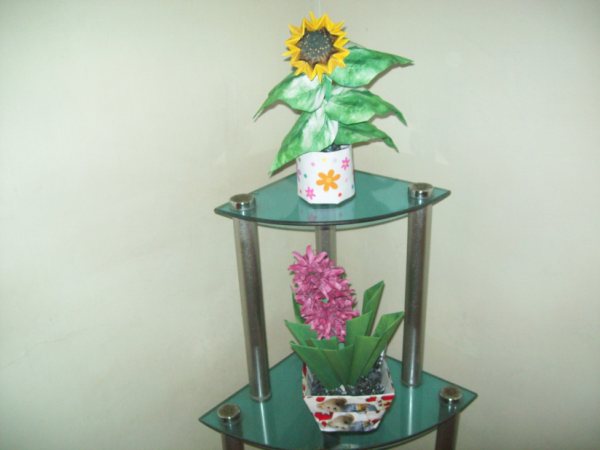 Ifrah Mateen from Pakistan made this sunflower and hyacinth from my video-tutorials too.
I like the vase that goes with the sunflower very much.
The leaves for the sunflower are arranged different then I did, but I like the result!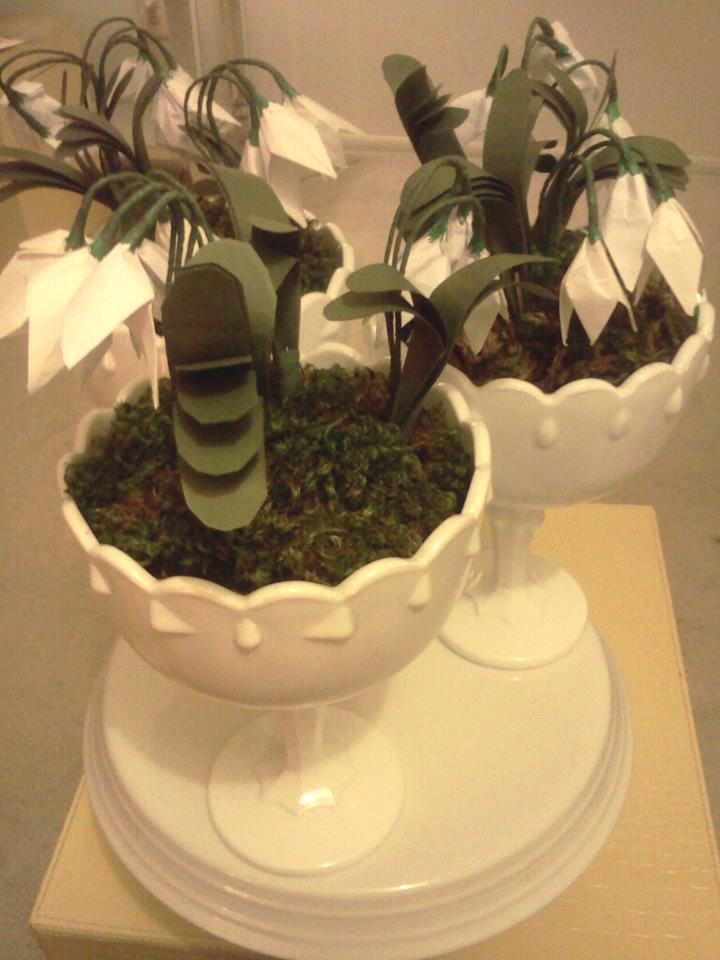 These snowdrops are made by Terren from the US.
Terren used floral tape on the wire stems instead of
making paper covered stems, that's a good idea!
I love the white bowl for this arrangement.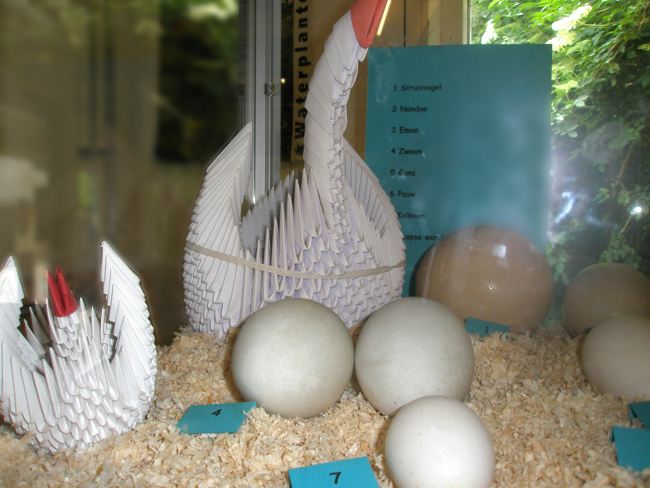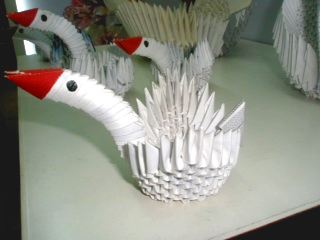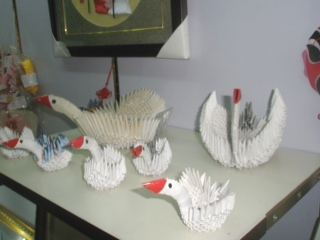 My aunt saw these origami swans at children's farm in the Netherlands.

Later, she saw almost exactly the same swans in a elderly resthome in China,

they are almost exactly the same as the ones she saw earlier in the Netherlands.

This origami style is also called 'Golden Venture Origami'