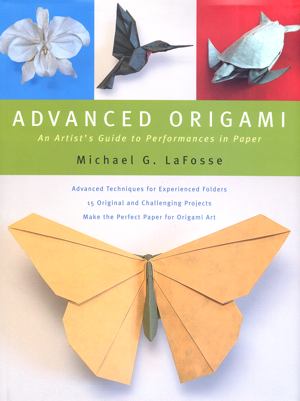 Home

-

Gallery

-

Contact

-

Origami Museum

-

Videos - Privacy Policy
joostlangeveldorigami.nl uses Cookies by Google to personalize advertisements and analyse website traffic. Visiting this site, means that you agree the usage of Cookies.
More info about cookies and privacy
MY ORIGAMI BOOKS
When I started with origami I went to every local library to find books about origami.
Later I went to a second-hand shop to buy origami-books. Now I buy most books
on the internet. And I even started making my own books a few years ago :)
I bought this book in a second-hand shop. There are some
nice models in it, like a tulip or a daffodil.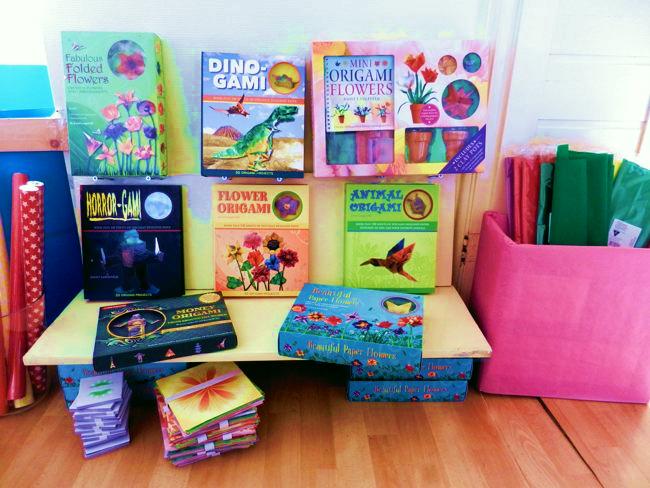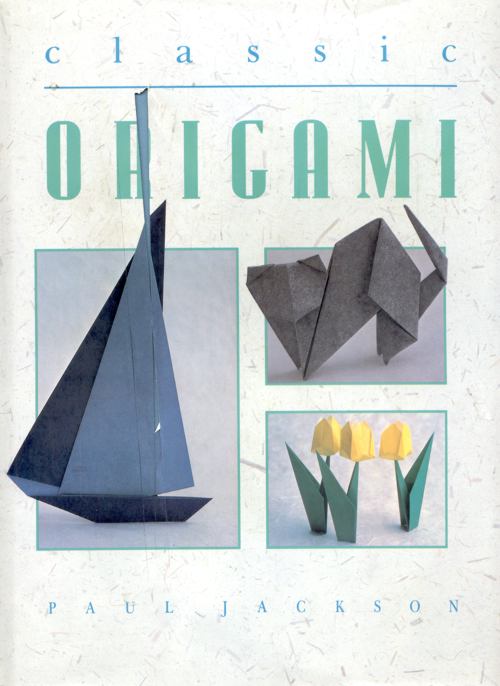 This book contains diagrams for some beautiful flowers.
The author combines real flowers with origami flowers.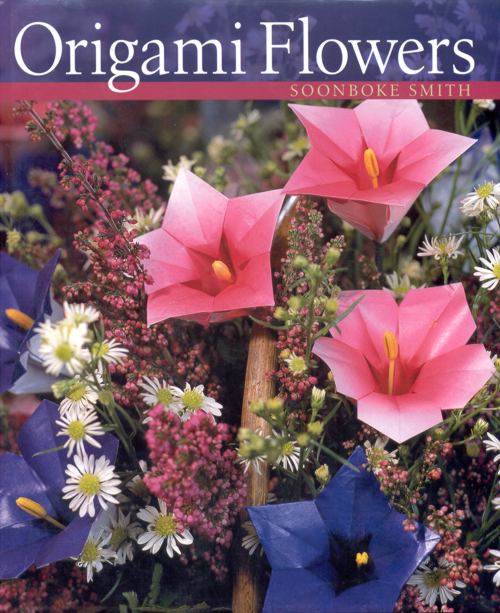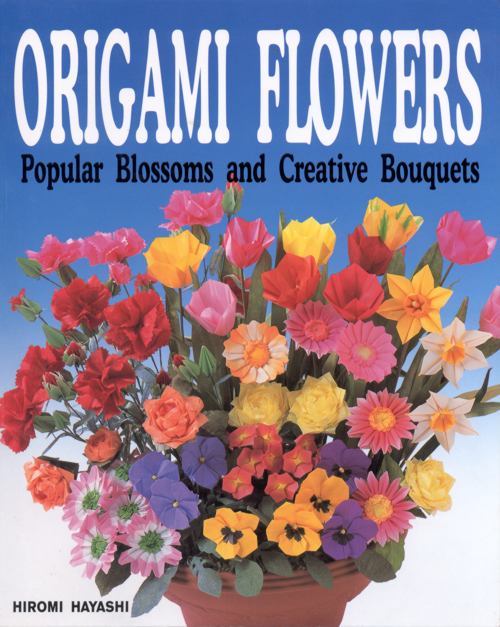 This is my favourite origami-book. I like almost every model in this
book. In it are diagrams for easy models and also for more

difficult models.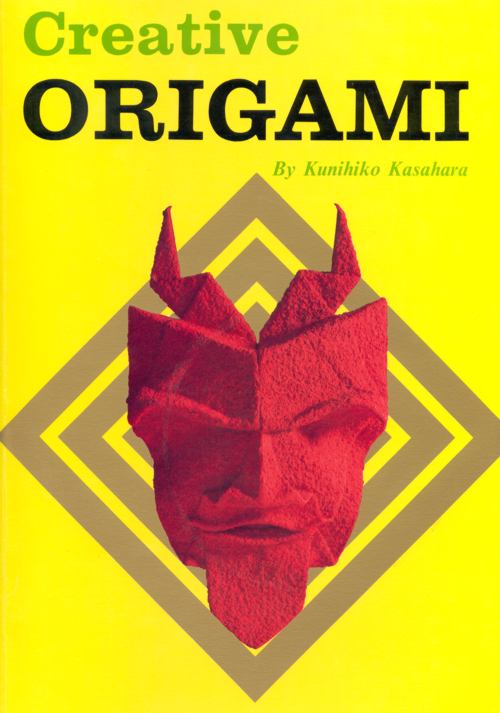 In this book are some nice diagrams for animals.
For example a bee: I made about 15 bees and taped them on
a wall in my house. Most diagrams are not very difficult.
A member of my family gave this book to me.
It contains some nice animals, like an elephant, which is made
of 2 square pieces of paper.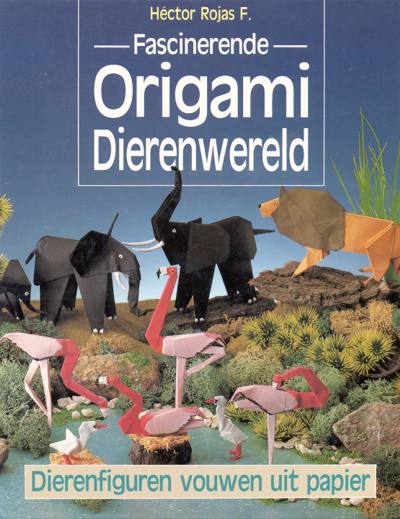 I bought this book in a shop which sells all kind of things from Japan.
In it are diagrams for easy-to-fold flowers.
This is a book for the more experienced origami-enthousiast.
In it are diagrams for beautiful models, like a toucan and a squirrel.

It also contains explanations for various origami techniques,

like wet-folding and painting your own paper.
I recieved a copy of this book from the US because I paticipated in a
paper plane contest. I haven't been at this contest myself but somebody
else threw my plane. I didn't win any price, but in this book are diagrams
for planes of people who participated in the contest and my plane is also

in it.
I made this book with a company from the US.
It contains diagrams for 15 of my flowers and goes with many
coloured origami-papers to fold these flowers.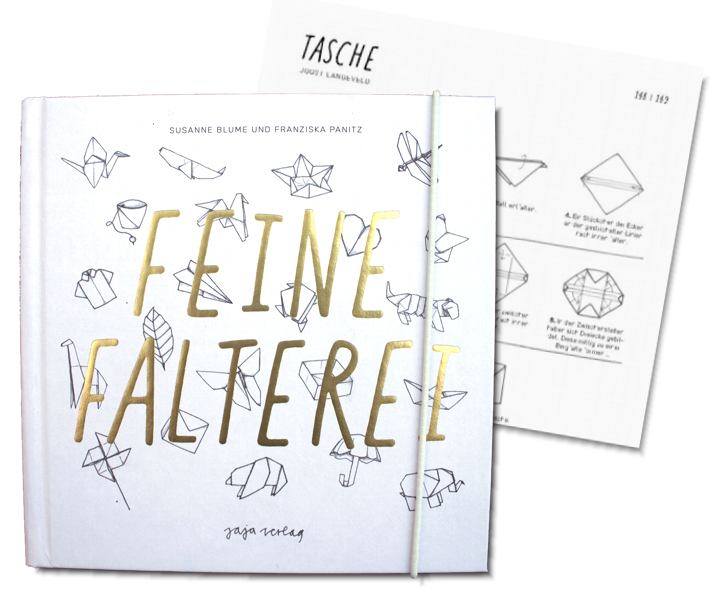 This book "Feine Falterei" by Susanne Blume and Franziska Panitz has instructions for easy to fold and recognisable models. It also has instructions for one of my gift bags.
This is my second book with origami flowers:
'Beautiful Paper Flowers' and goes with a pack of
folding papers too.
This book has instructions for models which are folded
from money of various countries. Dollars are for the
Statue of Liberty and euros for the Eiffel Tower.

3 models in this book are designed by Kyung Ah Son.


You don't need real money for these models, because

this book goes with a stack of fake money.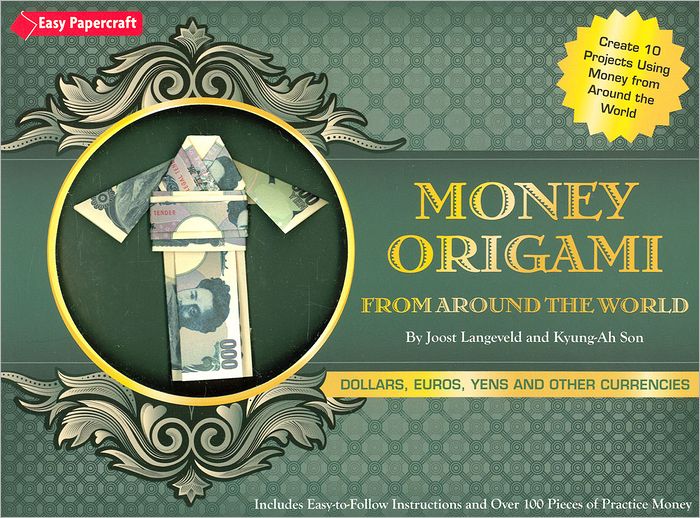 This book has instructions for 20 funny/cute origami animals.
I really like the origami papers which go with this book,
because it's a little textured.
It contains some beginners models, but also more advanced ones

like an elephant or a rabbit.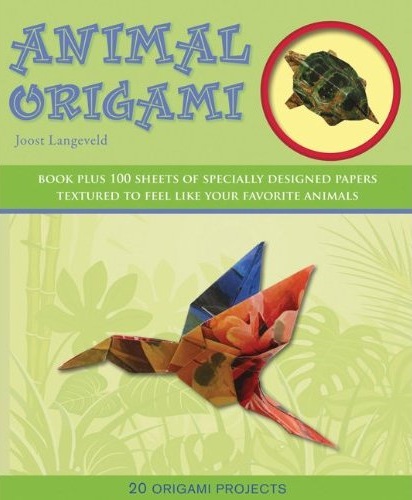 This book has instructions for 20 flowers like a sunflower,
narcissus or an easy rose.
And this book goes with a stack of papers too, so there's no
need to search for nice papers.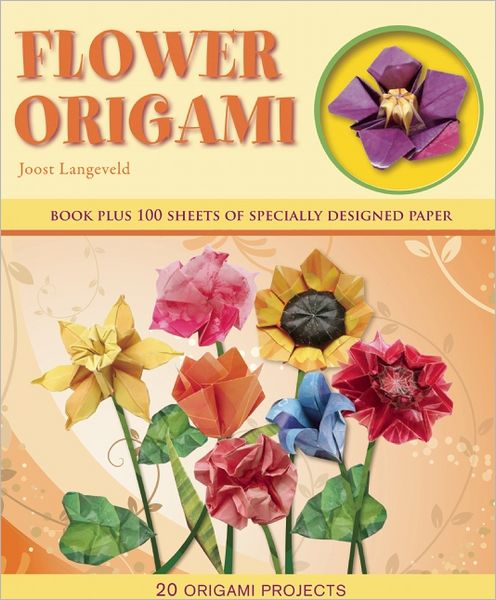 This book has detailed folding instructions
for 20 scary/horror models like a bat, a zombie
and a vampire. This book goes with 100 origami
papers special designed for these models, to

make them look extra cool.


More info about Horror-Gami by Joost Langeveld here
My books are available in various countries,
like the US and Australiä.
More then 25.000 copies of my first book
are sold now (Fabulous Folded Flowers)


These are some sites with much more
information about my books:

bn.com
amazon.com
Hinkler Books (Australiä)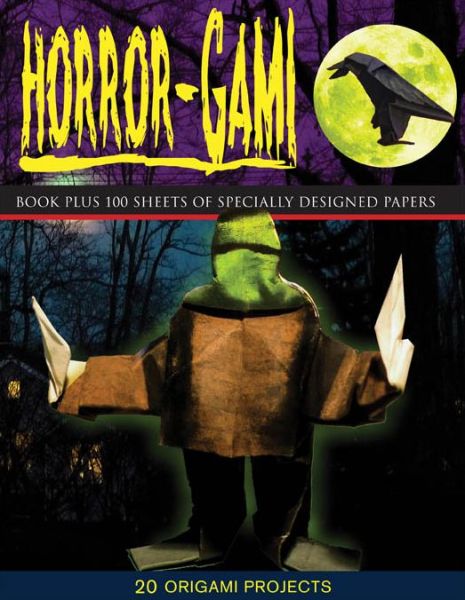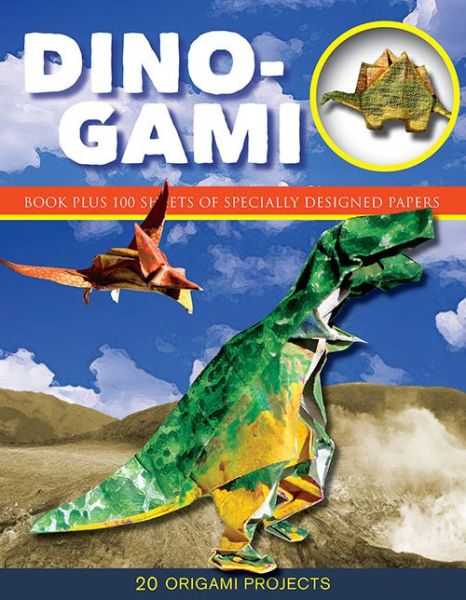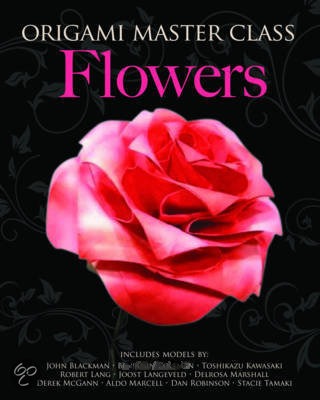 This is a book with instructions for flowers designed by artists like Robert Lang en Toshikazu Kawasaki.
One of my Narcissus flowers is in this book too.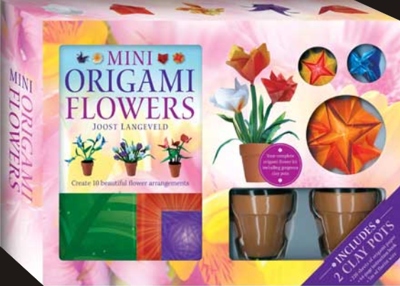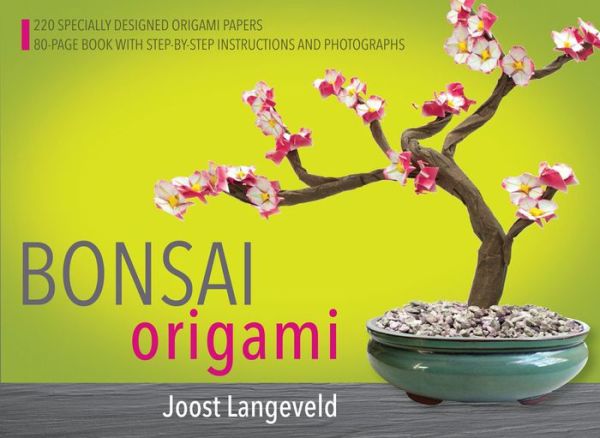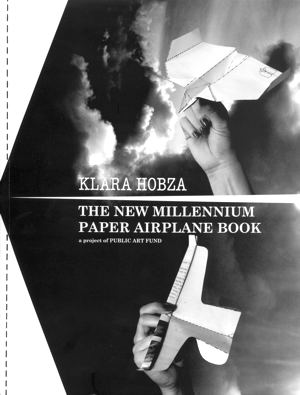 This is a book with instructions for some of my Bonsai flowers,
like a tree, Bonsai Iris and the Dogwood on the cover of the box.
The book goes with 220 origami papers and a long piece of
flower wire to make stronger stems.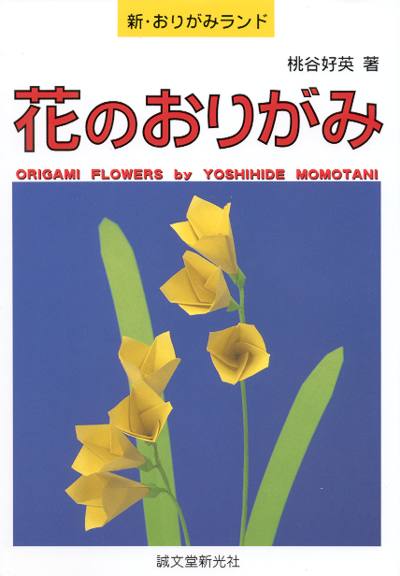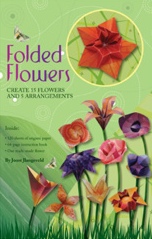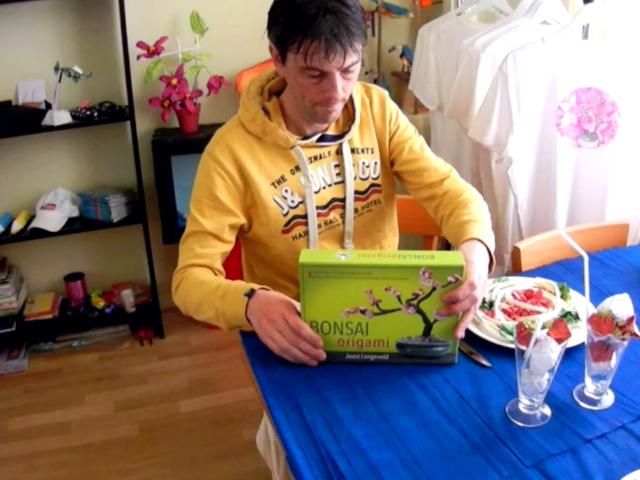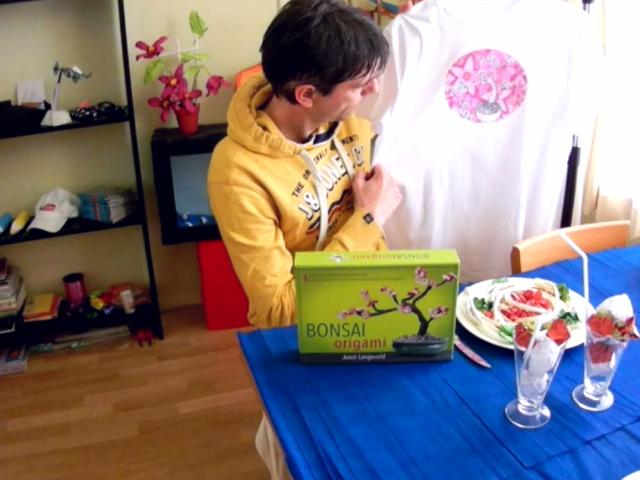 Joost Langeveld shows us one of his books here and explains that he uses the models for other things too, like prints for t-shirts, printable cards on his site, online jigsaw puzzles etc.