Home

-

Gallery

-

Contact

-

My upper floor

-

Videos - Privacy Policy
Origami Doughnut
This is how to fold a realistic and tasty looking Origami Doughnut out of an a4 paper.

Step 1:
You can also use light brown or crème colored
a4 papers for the doughnuts.
Roll up the paper.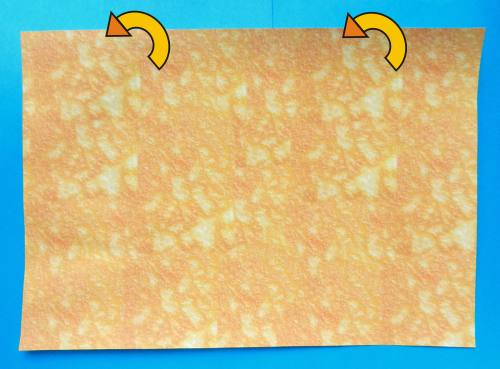 Step 8:
Repeat step 6 two more times.
Step 6:
Now pull this part upwards
Step 13:
Fold the bottom of the edge inwards.
Step 12:
Press these spots flat between your fingers,
to make a more smooth looking surface.
Turn the model.




Step 11:
Now each corner is pressed flat.
Mountain-fold the edges in the center downwards.
Step 10:
Here the corner on the top left is pressed flat.

Step 9:
Press these corners flat between your fingers (one finger on the inside and one finger on top of the model)
Step 5:
Pull the edge between the arrows upwards
Step 7:
Pull this part upwards.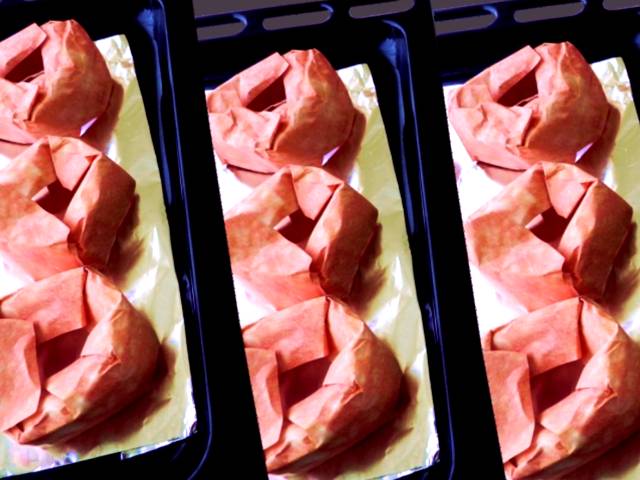 Step 3:
Valley-fold over this line.
Step 2:
Press the model flat.
Make sure the edge gets on the left.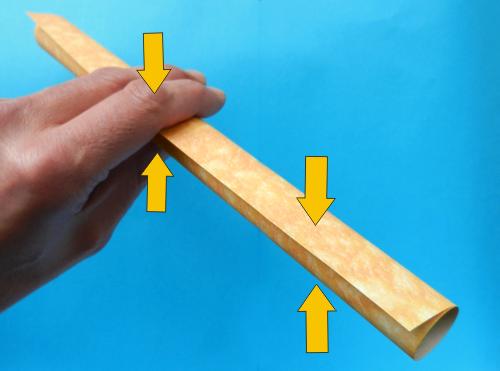 Step 4:
Insert the end on the right into the opening
on the left.
Use tape or glue to connect both parts.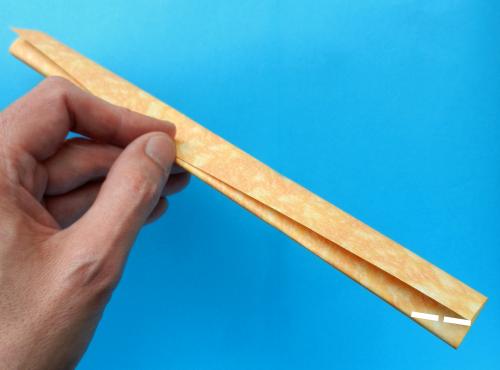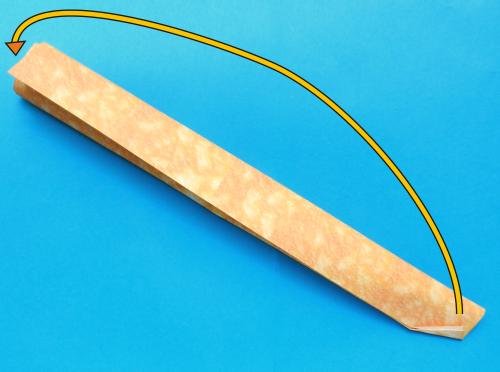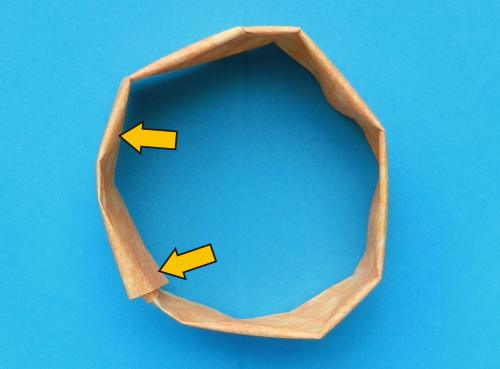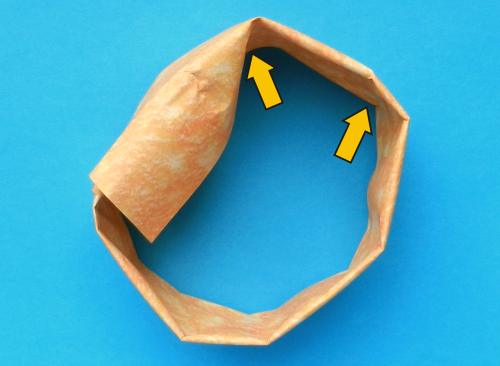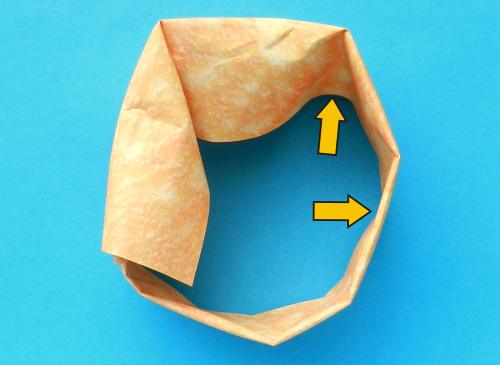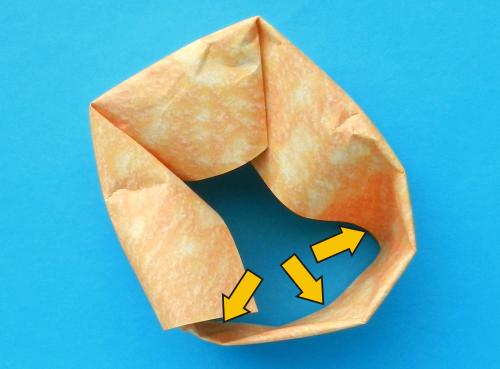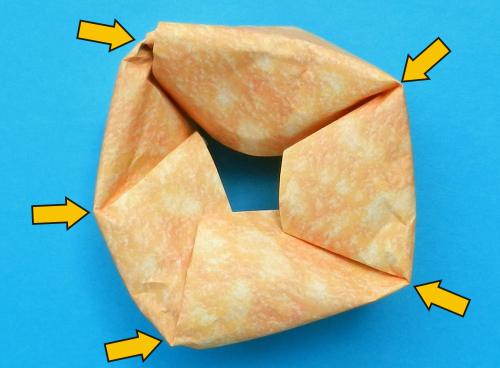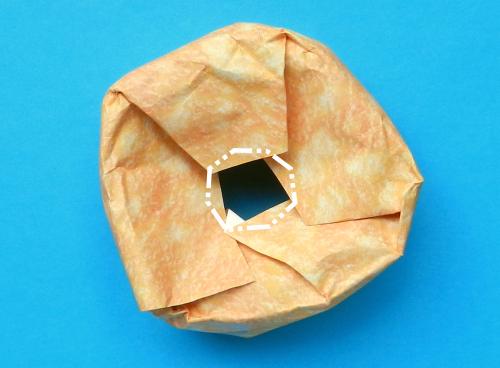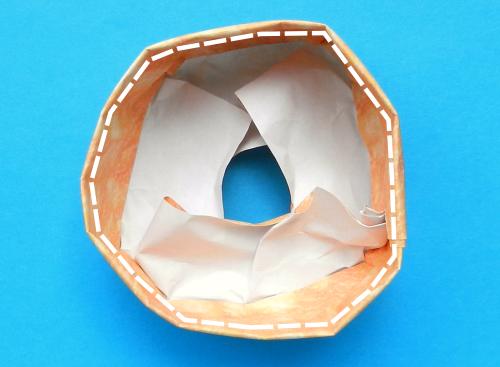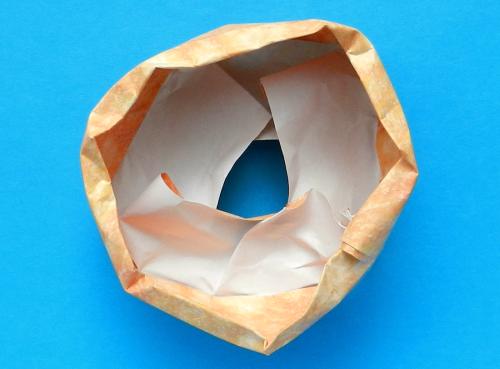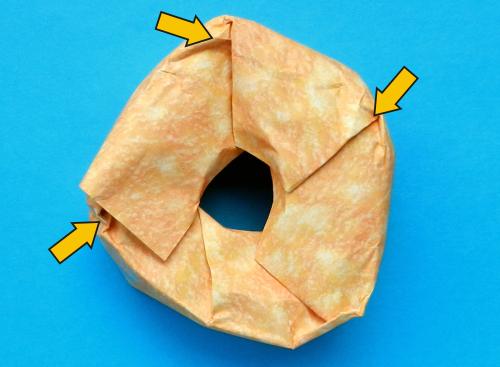 Step 14:
Turn the model again.
This is a DIY-video by Joost Langeveld which also has instructions for the Origami Doughnut:

Doughnuts background pattern