Home

-

Gallery

-

Contact

-

My upper floor

-

Videos - Privacy Policy
Origami MARSHMALLOWS
I used pink and light yellow Sticky Note papers to fold these marshmallows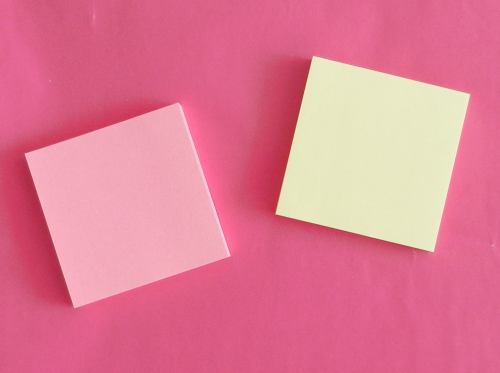 Step 1:
If you don't have Sticky Note papers,
others papers are fine too.

Step 2:
Stick to Sticky Papers together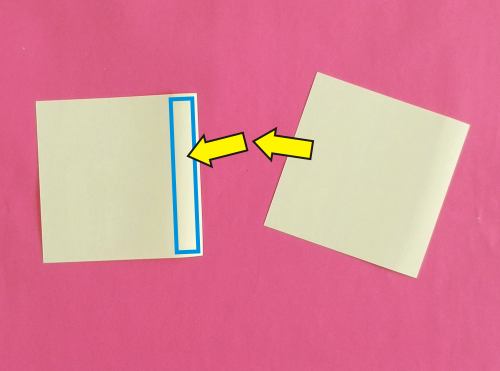 Step 3:
Valley-fold over these 2 lines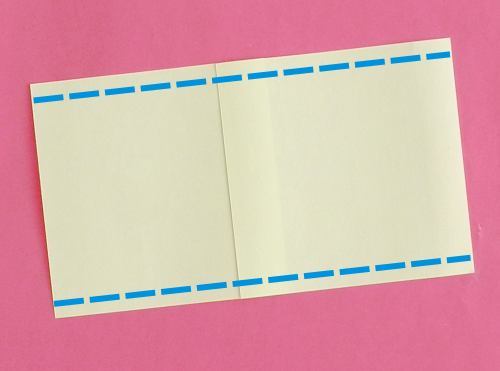 Step 4:
Valley-fold over this line, so the papers stay
together in the next step.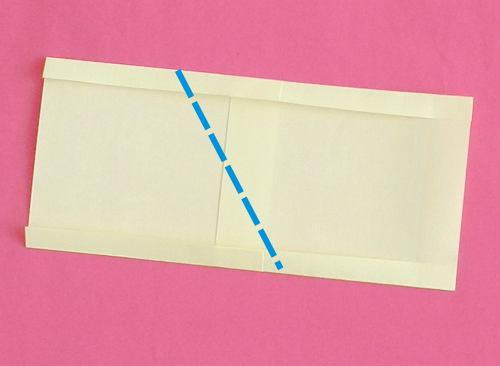 Step 5:
Make a paper ball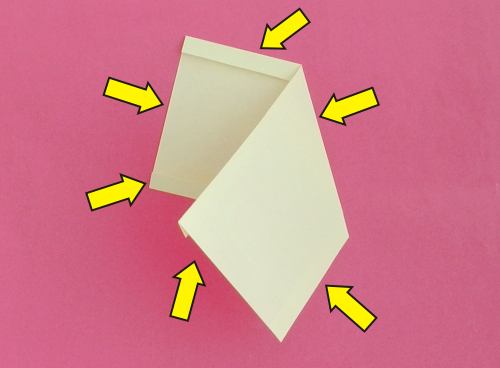 Step 6:
Unfold the paper ball and the fold of step 4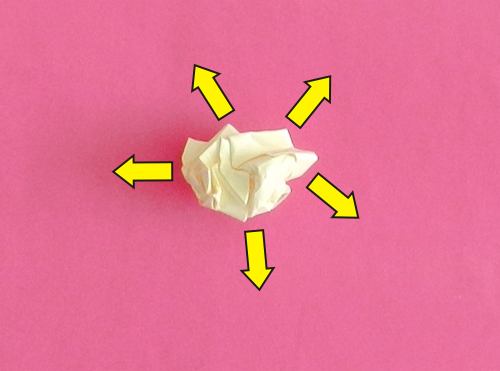 Step 7:
Prefold over these 2 lines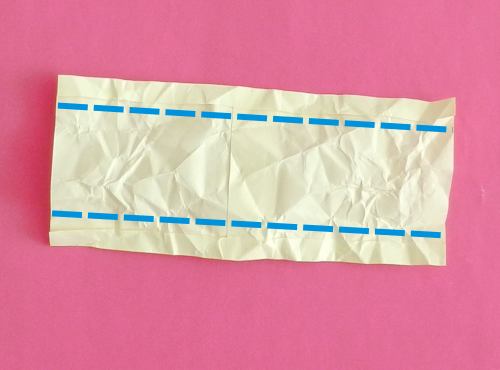 Step 8:
Roll the paper up, lay the end on the right over
the place indicated by the blue rectangle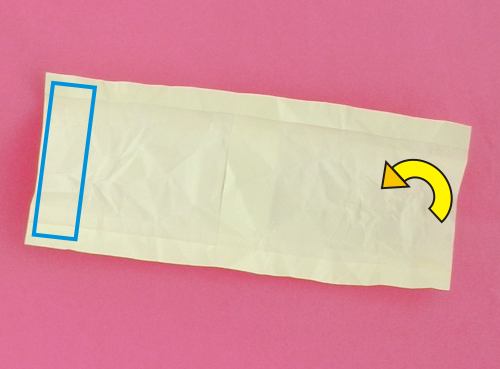 Step 9:
Hold the model the same as I do.
Push the edge downwards over this prefolded line.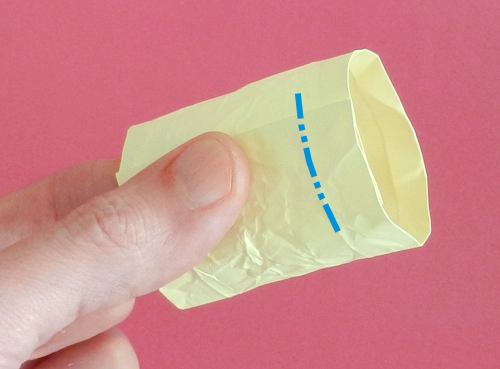 Step 10:
Fold the spot indicated by the arrow downwards
over the prefolded line too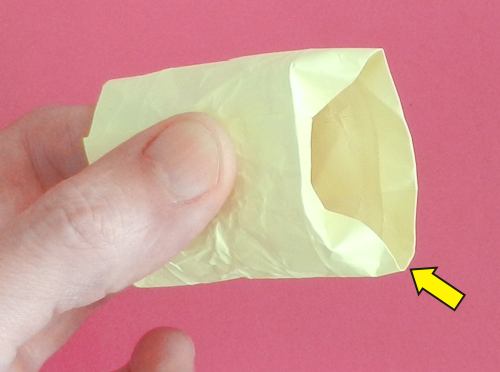 Step 11:
Fold this place of the edge downwards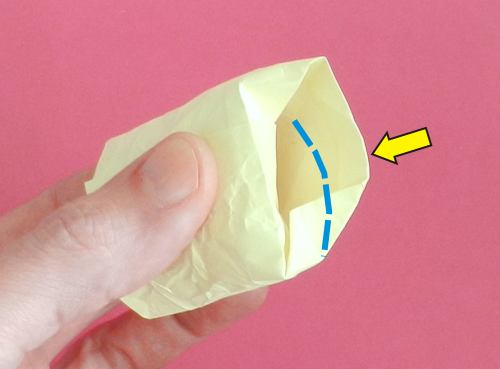 Step 12:
And fold this spot downwards
Step 13:
This side of the Marshmallow is closed now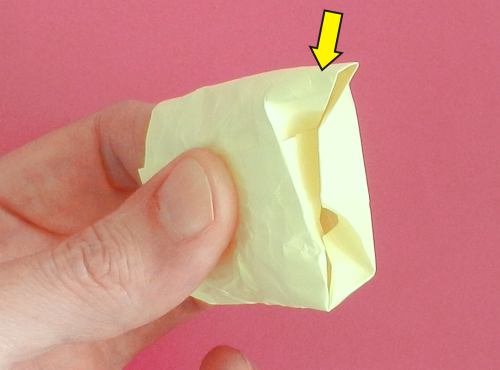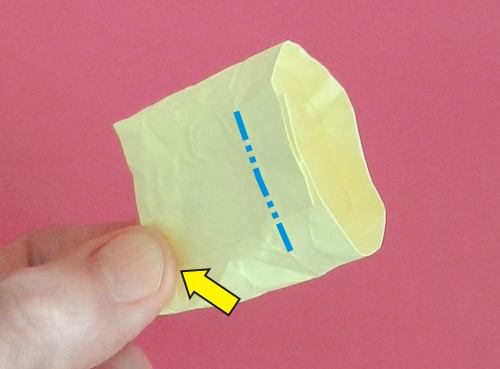 Step 14:
Repeat steps
9 to 12 on the other side,

see blue line.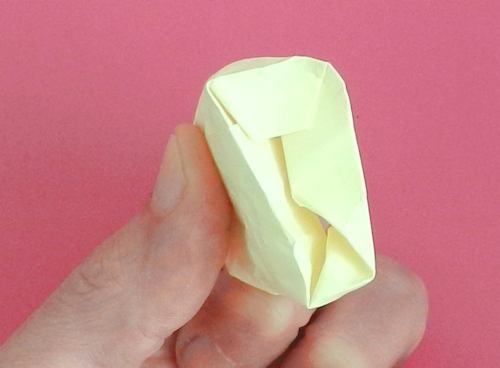 I used a real Marshmallow bag to store my origami Marshmallows
This DIY video also has instructions to fold the Marshmallows: