Home

-

Gallery

-

Contact

-

My upper floor

-

Videos - Privacy Policy
Origami STARFISH
This is how to fold a realistic and beautiful paper Starfish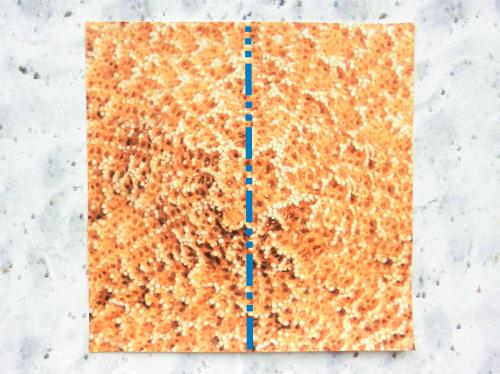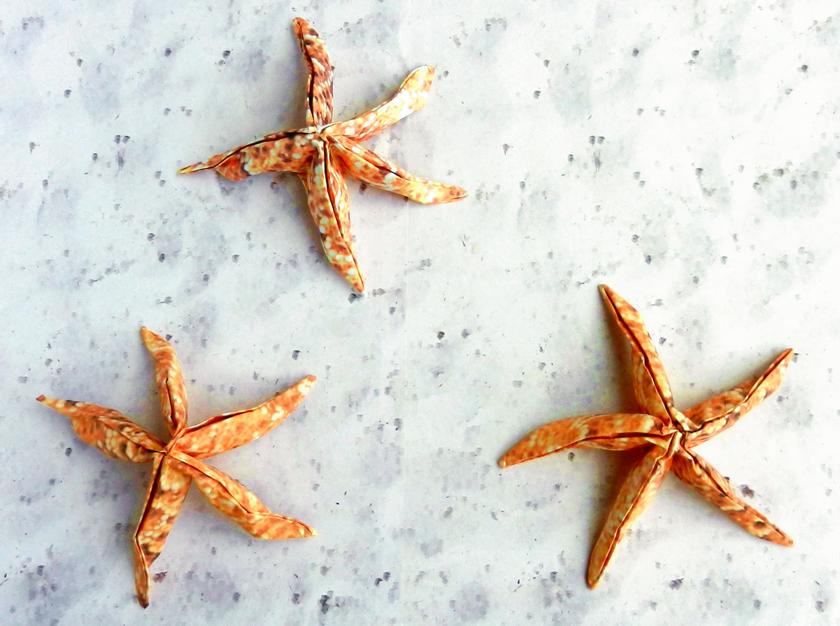 Step 1:
The other side of this paper is white.
Fold in half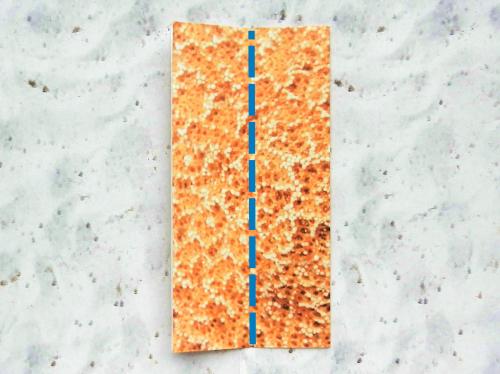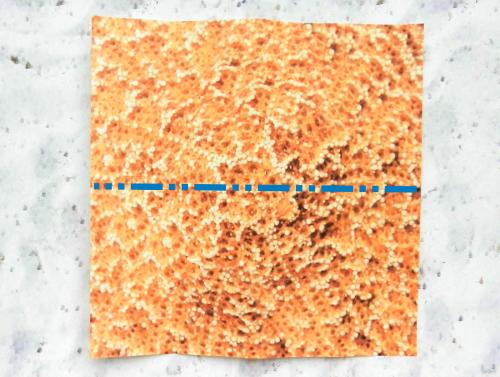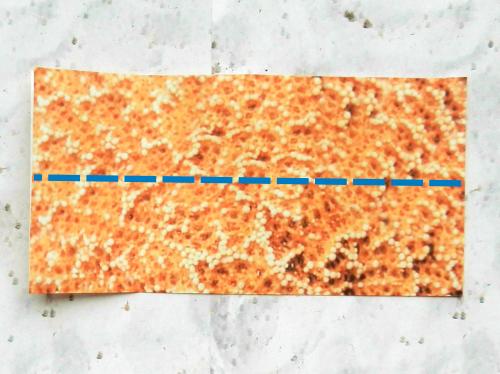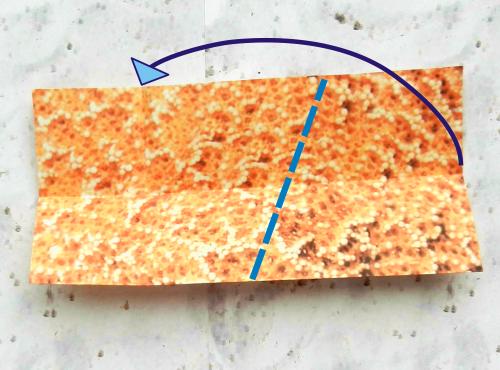 Step 6:
Mountain-fold along the edge.

Step 5:
Fold the spot on the right to the spot on the left, see arrow

Step 2:
Fold in half, then unfold the model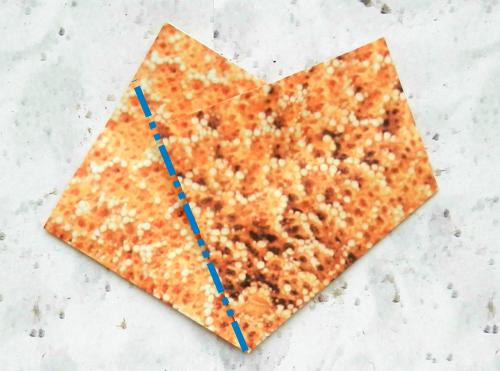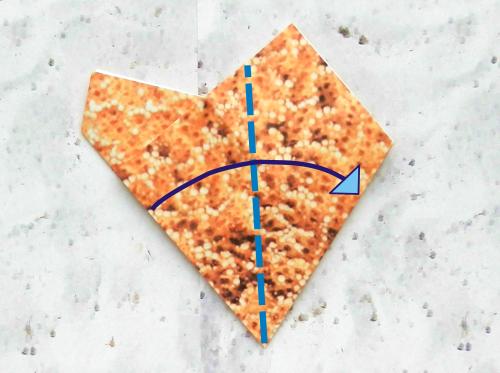 Step 10:
Now the paper has a prefolded pentagon shape.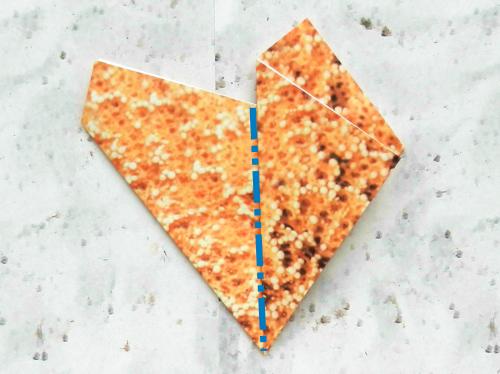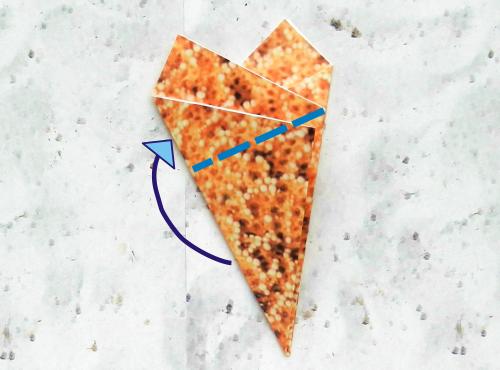 Step 8:
Mountain-fold in half

Step 9:
Prefold, then unfold the model


Step 7:
Fold one layer to the right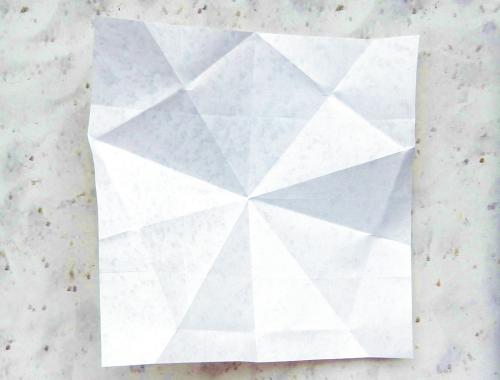 Step 16:
Press the upper three edges against each other and press the two edges below against each other, see arrows.

Step 15:
Repeat step 14 four more times

Step 11:
Fold over the prefolded lines

Step 14:
Fold the edge below to the edges indicated by the two arrows.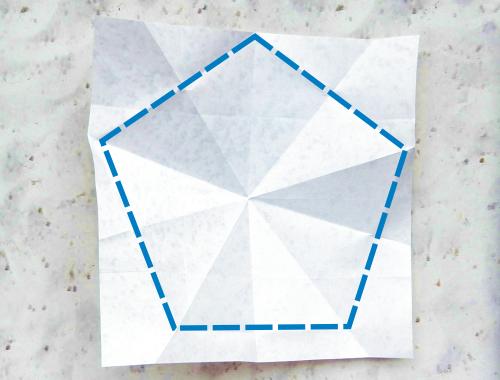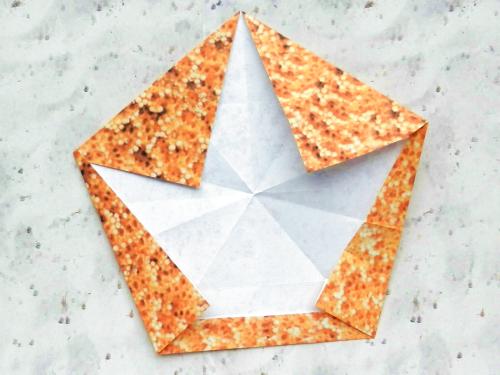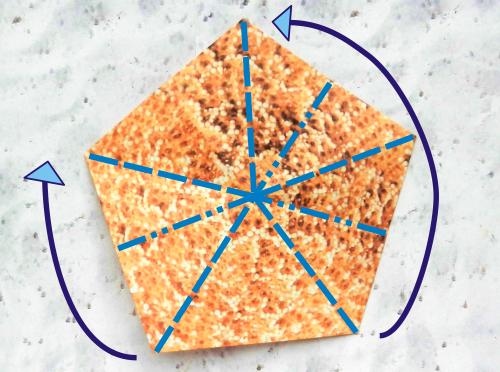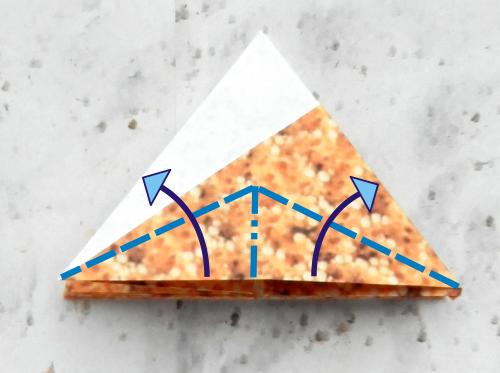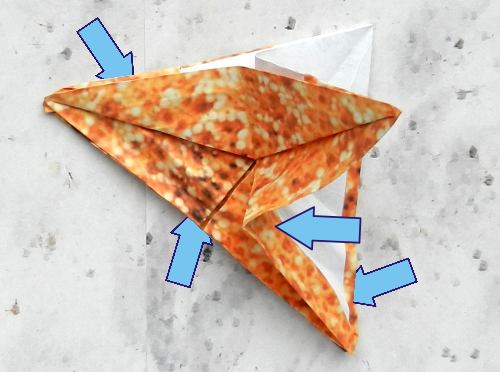 Step 13:
Start with the folds below, then work in the direction of the two arrows. All lines are already prefolded.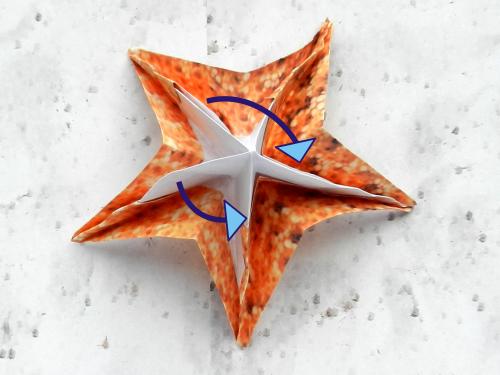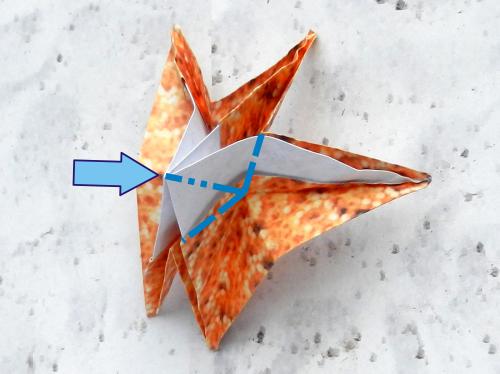 Step 19:
Fold these five edges downwards.

Step 20:
Fold the bottom edges inwards, see blue lines.

Step 18:
Pull the edges outwards, then turn the model.

Step 17:
Fold / push the white tip to the right, into the end on the right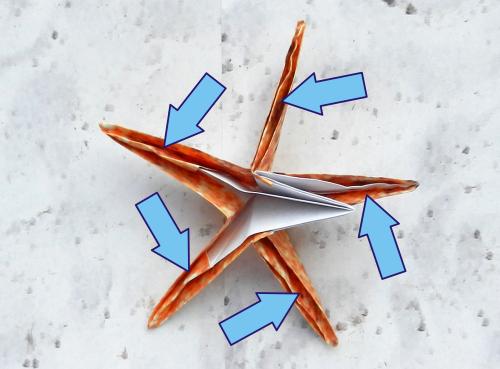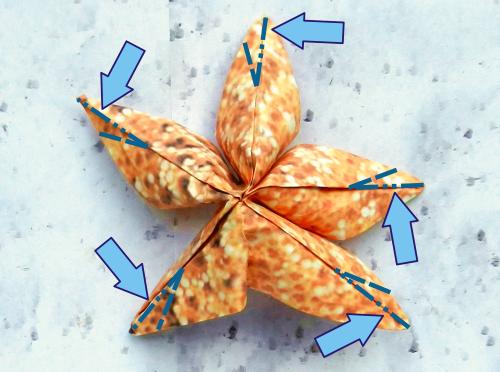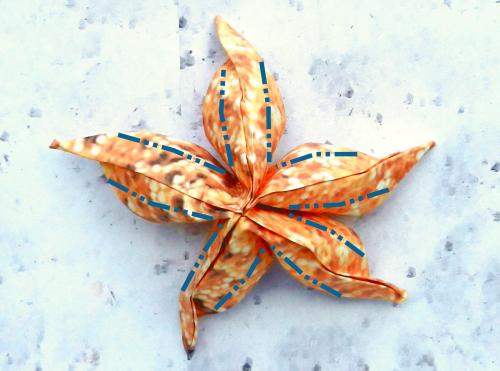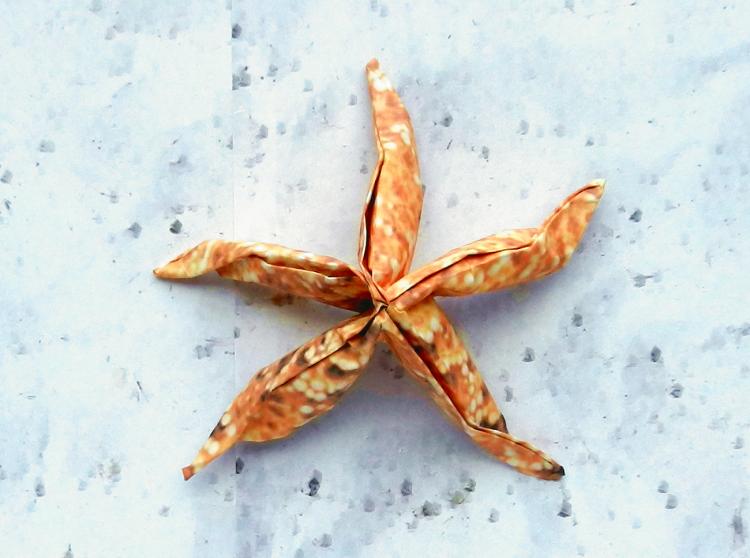 Starfish found at the beach!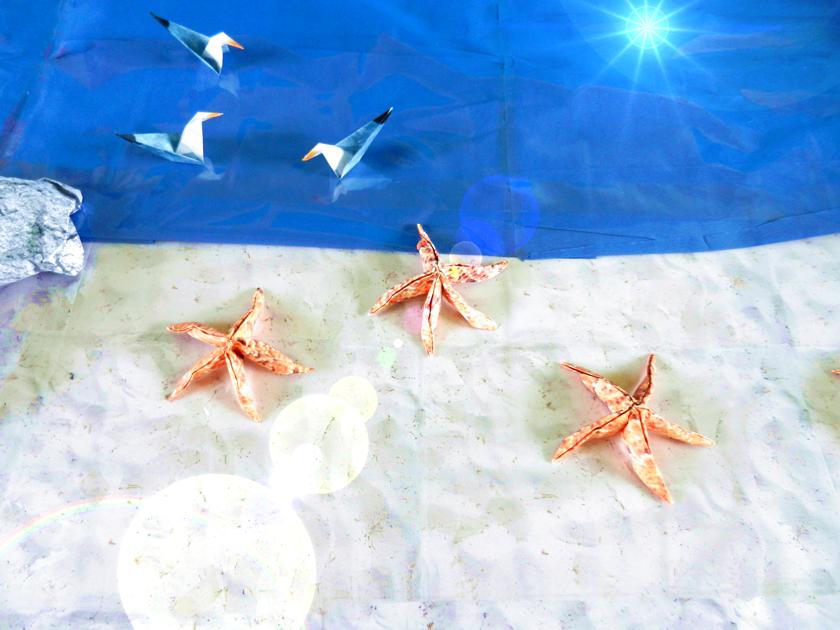 Done!


In this video Joost Langeveld shows you how to fold the Starfish: