Home

-

Gallery

-

Contact

-

Origami Museum

-

Videos - Privacy Policy
LINKS to various CRAFT SITES
100 Craft Links
Browse the list of the Best Craft Sites on the web! And add your craft website!
All Dunn Designs
The online source for creative and innovative designs.
Unique patterns for dolls, purses,
clothing and gifts.
AllStitch
The Ultimate Embroidery Backings and Supplies

Always Quilting
Always Quilting is the Australian distributor of Aurifil thread, with an online store that is
a great resource for patchwork, quilting, embroidery & textile art enthusiasts.


Arts Encaustic, Creative Wax Art
A resource for working with molten wax colour in artwork



Barry Horton's Shaker Shop


Select range of exclusive shaker furniture and Shaker style woodenware including iconic peg
rails and boxes. Every item is completely hand made, using only locally grown timber



Basement Bags


Personalized Purses and More!


Beckys Ceramics
Hand poured and Hand painted ceramics for every occasion. All handcrafted by Becky. Very
detailed pieces. Reasonable prices. Satisfaction Gauranteed. Over 20 years of experience. Award
winning items. Special orders welcome. Secure shopping online with Paypal. Checks and money
orders also accepted.



Berry Patch Dolls


Original Art & Portrait Dolls by Carolyn Jones


Brassworks Embossing
Embossing, Brads, Eyelets and more
Celtic Rose Needlecraft
Many cross stitch charts.


Craft at Home
Site with many craftprojects (for free)



CraftAndFabricLinks.com


Free Sewing Patterns and Free Craft Patterns, Free Lessons, Fabric


Craftideas.info
Free crafts, Tutorials and Patterns for all Seasons


Craft Stamps Online
The UK's largest craft stamp collection



Craft Tips Arts & Crafts Directory


Find great arts and crafts websites and tips directly from the artists

Crafts Unlimited(UK)
Counted Cross Stitch and much more on this site

Creativity Portal
Large craft-site

Cross Stitch Centre
Embroidery, needlepoint and cross stitch kits, charts,
fabrics and information.
Fabric Tales - Japanese Fabrics
Authentic Japanese fabrics including contemporary cotton
prints, chirimen crepe fabric,
and kimono patterns. Also,
Japanese fabric cord, ribbon, kits, etc.
Worldwide shipping
direct from Japan.
Fila Vintage


Yukka is Europe's premier urban and hip hop designer clothing retailer with over
2500 items in stock!



Fine Art of Lucy Arnold


Original watercolor, pastel, mixed media paintings. Limited edition giclee fine art prints.
Illustration and art for licensing. Unique handmade beaded jewelry. Fantasy miniature shoes
of polymer clay.

Form-A-Lines card making forum
A friendly forum for card making, stamping, stitching,
quilling with a picture gallery packed full of
inspirational cards.

For Quilts Sake
Art quilts, fabric mosaics, paintings with quilts, journal
covers, sketchbook covers, quilted
postcards, painted
fabric, quilted necklaces and wine glass coasters.
Custom orders welcome.

Free Craft Fair
Business Solutions for Crafters. FreeCraftFair.com offers
articles, tools, promotion ideas,
and a variety of other free
resources to crafters working from their homes.


Ikebana by Junko
Information about Ikebana Japanese flower arranging,
photos of ikebana arrangements and
essential Ikebana
equipment, including vases, kenzan and books.



Incredible Edible Crafts


Free food crafts with photos and step-by-step instructions! Learn how to make candy bouquets,
unique edible fruit bouquets, as well as find easy edible crafts for kids.

Jane Means
Gift Wrapping Courses & Design Services UK


Knitting Helpline
Find the answers to your knitting questions in one of the
seven categories. Not satisfied with the
information, ask
the question and the answer will be posted within 48 hrs.
It is like having your
t
eacher right next to you.



Lilac Arts


Original artwork plus a selection of individually handmade cards many of which have been
hand embroidered


LJ Occasions
The home of all your crafting supplies, gifts & more!

Midas Leisure
One of the leading organisers of Craft and Gift Fairs in Kent



Ms Mini Gift Shop


Dollhouse Miniatures and Hatpin Supplies


Pinn-stitch
Cross stitch kits, chart books, accessory kits, bead
stitch kits, and hobby craft kits
The online shop for original Asian and oriental cross stitch, including
Thai patterns,
Japanese patterns,
Chinese patterns, Feng Shui,
Hindu patterns, Gods and goddesses,
and many more. Beautiful
scenery, cute cartoons, and animal patterns are also
available
here as well.
Pretty Beautiful
Contemporary hand crafted cards and gifts featuring simple
and stylish designs.
International shipping is available,
but contact Lyndsay first for shipping costs.

Princess Kitten
I am a modern calligrapher making cards, texts, books.
My work is bright, full of colour,
texture and layers.
I sell through my site and take commissions.



Quilt Patterns from Victoriana Quilt Designs


Free Original Quilt Patterns, Technique How to's, Block of the Month, Printable Labels and
much more free quilting information. Printable Note Cards, too! ~Updated Monthly~

Sand Art Sandbottles Arts Crafts Bottle
Sand Art Sand bottles for Arts and Crafts and
Fundraising Events



Sewing and Needlecrafts with Sewing It All


Learn the basics of sewing, Crocket, cross-stitch, hand-stitching, knitting, sewing machines,
quilting and much more. "Discover just how creative you are"


S P Miniatures
Dollhouse scale miniatures. Silver, porcelain, pottery,
glass, furniture, and unique accessories.


String Art Fun
Free string art patterns to try and some string art
patterns to buy.
The Kanny Crafter
For all your crafting accessories, no minimum order!
Top of the Hill Crafts
Handmade quilts for sale, handmade quilted jackets for sale,
handmade sweatshirts for sale,
handmade denim shirts for
sale, handmade holiday crafts, handmade seasonal craft or
sales, handmade wall hangings for sale.




Hand poured soy candles, tart melts, reed diffusers, diffuser refills and much more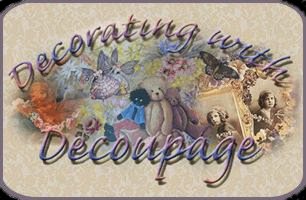 Do you also have a craft related site and like to have a link to your page here,
just send an email to me for a link-exchange request