Home

-

Gallery

-

Contact

-

Origami Museum

-

Videos - Privacy Policy
Videos - Folding food and food related stuff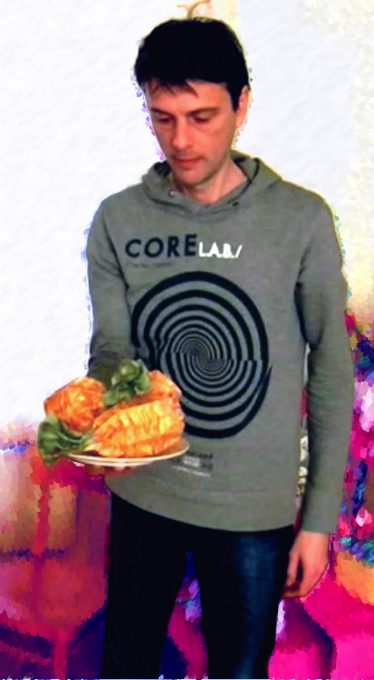 Joost Langeveld showing
his Origami pineapples

Origami Chocolate Waffle Cookies - These waffles sure look tasty!



Origami CROISSANT - Make jummy looking croissants



Origami Chocolate CAKE - Make a beautiful paper chocolate cake



Make Origami HOT DOGS - Make tasty looking paper Hot Dogs



Origami OREO'S - DIY paper Origami Oreo cookies



Origami Cherry Cupcake - Make beautiful cherry cupcakes



Origami PIZZA - Make a realistic looking paper Origami Pizza



Origami Chocolate Bar with Wrapper - Fold an Origami chocolate bar



Origami Milkshake - Make fake paper milkshakes



Origami cupcakes - Pretty easy to fold and tasty looking Origami CUPCAKES



Origami Club Sandwich - How to make a realistic and tasty looking Club Sandwich



Origami Pudding - Make a realistic looking paper pudding



Paper Origami Hamburger - Make an artistic Origami Hamburger



Paper cream cookies - How to make paper fake cookies with white cream



Origami Doughnuts - Fold tasty looking paper Doughnuts



Origami Popcorn - Joost Langeveld is folding Origami Popcorn with Popcorn Box



Origami Fruitcocktail - Fold juicy looking Origami Fruitcocktails



Origami strawberry Sorbet Ice Cream - How to fold easy Strawberry Sorbet Ice Creams



Origami soft ice cream - Make a tasty looking Origami soft ice cream of one paper


Origami Baked Chicken - How to fold a realistic baked/roasted chicken



Origami Chicken Drumstick - How to fold a cool and realistic paper origami drumstick



Fried Egg - Origami video with me folding a fried egg



Origami Chocolate BonBons - Origami video with me folding a cute chocolate Bonbon



Origami Spaghetti - Fold a realistic looking Spaghetti dish with some veggies



Origami Fish and Chips - Use shorter (or valley-fold shorter) papers for variation in the chips



Chocolate Bar - Fold a tasty looking chocolate bar of just one brown paper



Origami Waffles - Video instructions for realistic and tasty looking waffles



Rainbow Popsicle - Video with me folding a colorful origami popsicle



Origami Sponge Cake - Easy to fold cute kawaii origami sponge cakes with chocolate
Origami Cream Cupcake - Video instructions for a real cute and tasty looking cream cupcake



Origami Chocolate Popsicle - Instructions for making a tasty looking origami popsicle



Origami Cake - origami cake with folded whipped cream on top of it, looks tasty!



Origami French Fries

- These french fries are easy to fold and look very realistic.