Home

-

Gallery

-

Contact

-

My Origami

-

Videos - Privacy Policy
SORTS OF ORIGAMI PAPERS

The only thing you really need for origami is paper, paper and paper. You're hands are the
only tools you need. There are countless sorts of papers people can choose for a model,
because everybody has his own taste according to colors/styles etc. The paper used for
a model doesn't have to be real origami paper, almost every type of paper is suitable for
folding a great model.



Typical Japanese folding papers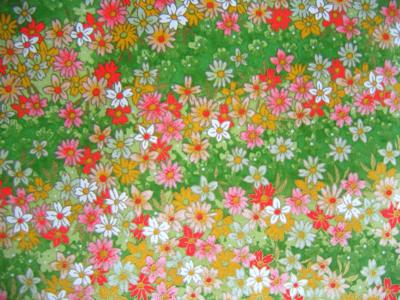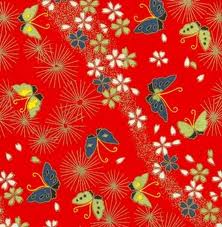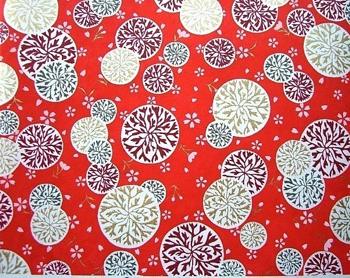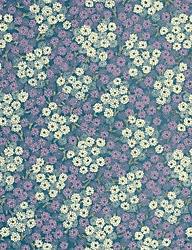 Most of these japanese papers have a detailed pattern with tiny flowers, hearts, stars
and other cute stuff. These papers are great for folding kimono's and boxes: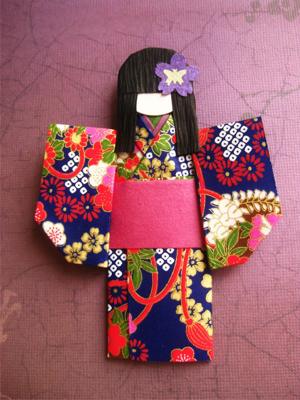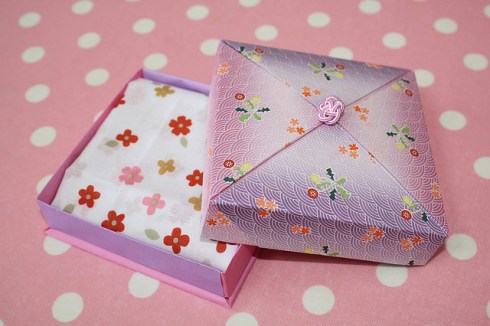 Standard/Normal origami paper


These are papers with one solid color and most times the backside is completely white.
A standard origami paper is 6x6 inch. These papers have bright colors, the colors of the rainbow.
Smart designers can make great models out of these one colored papers, shade also does a lot: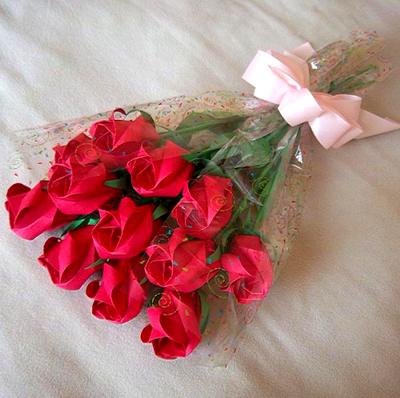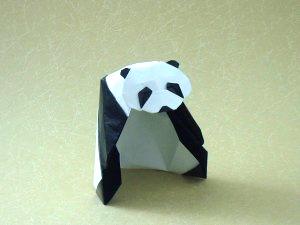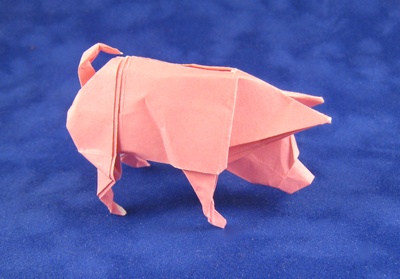 Gorgeous Roses More info Sleeping Panda More info Pig by Ronald Koh More info

Choosing the right color is very important for these models, because you only can choose
one + maybe the white backside.




(Colored) A4 papers


Most A4 papers are great for origami and it's easy to cut a square out of it.
Or, if you need a real large paper, just glue some A4 papers together and you have
one large folding paper.
I made these models with A4 papers: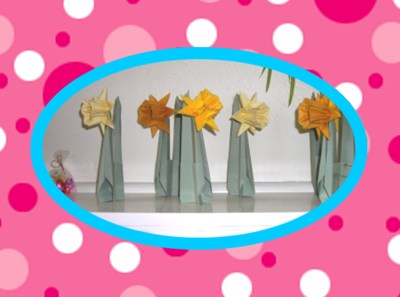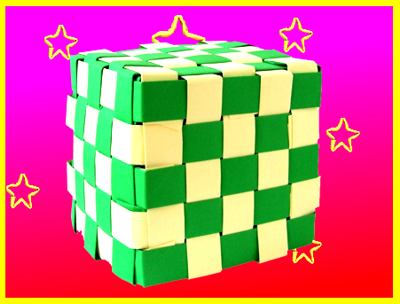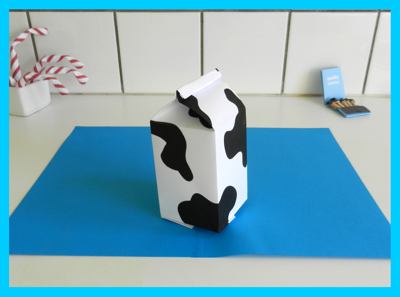 I made these cute daffodils First, I made large squares I made this milk carton of one
completely with A4 papers. from A4 papers. Then, I folded a4 paper, after I've printed a
these squares into origami cow pattern on it.
stripes which are woven all
together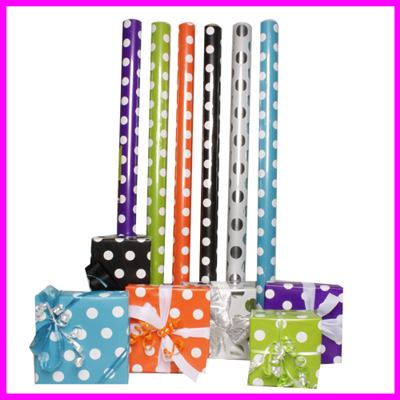 Wrapping Paper
Most wrapping papers have modern patterns in bright/happy colors. And it's easy to fold
large models with them, like a party hat, shopping bag or even a complete dress.
Wrapping paper is great for creating origami fashion models, many people use it for this purpose.
And another advantage is that most wrapping papers are pretty cheap to buy.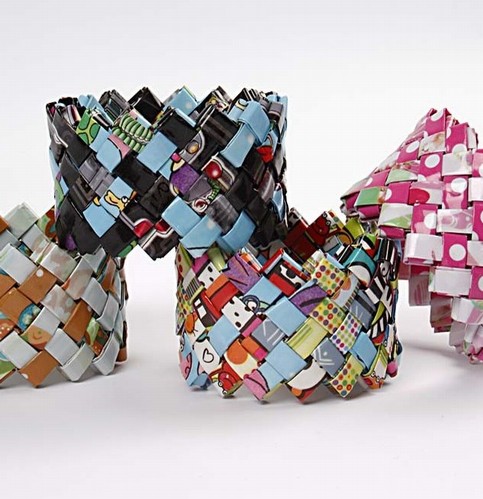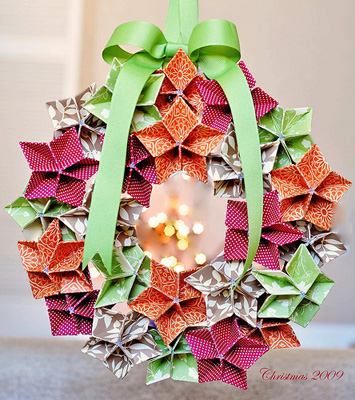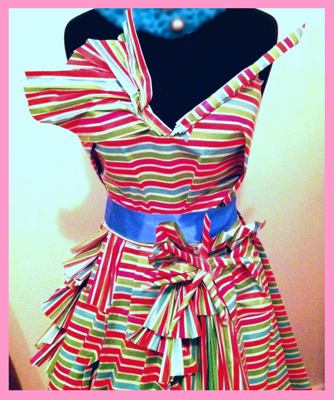 Bracelets More info Christmas Wreath More info Dress More info





Printing (online) papers yourself


The computer + printer has made it very easy for people to design their own special

origami papers and print them out on A4 papers. Nowadays we don't depend on
shops anymore, we can make a pattern which fits exactly to one model if we want.
At origami-club.com are many great printable patterns which you can print for free: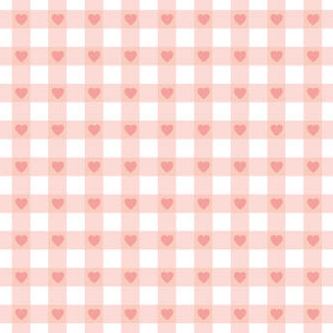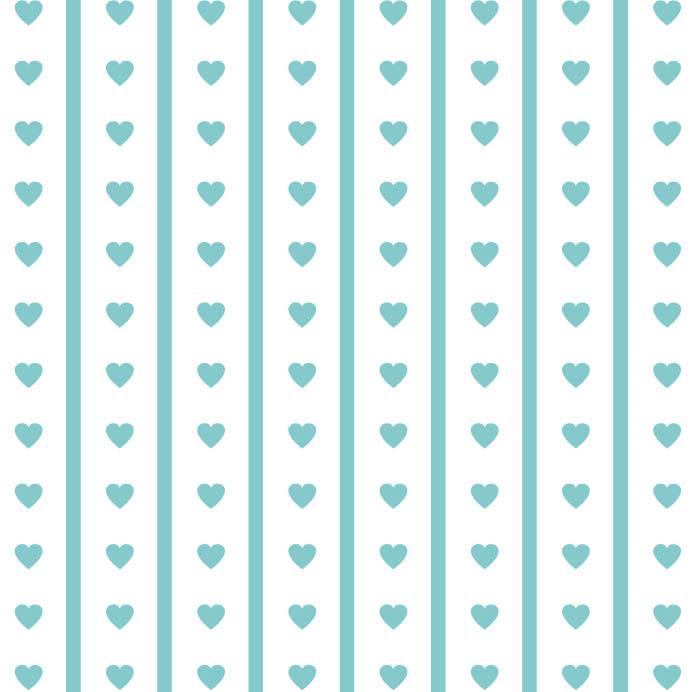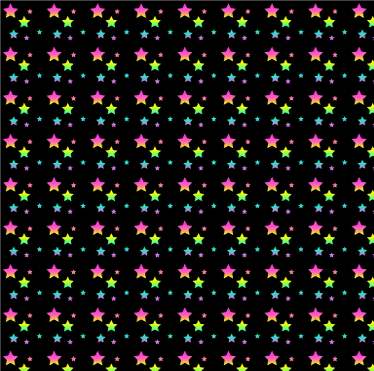 Newspaper Origami


Instead of a newspaper manipulating you with all written nonsense, you can manipulate
the newspaper yourself by releasing ancient japanese folding techniques on it.
Almost all existing origami models have been folded with newspapers too,
we all have a few old newspapers in the house and it's easy to fold large models out
of them: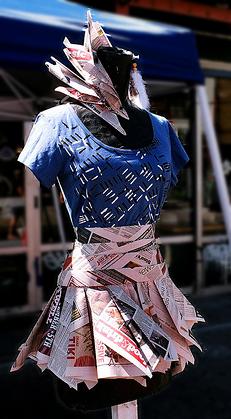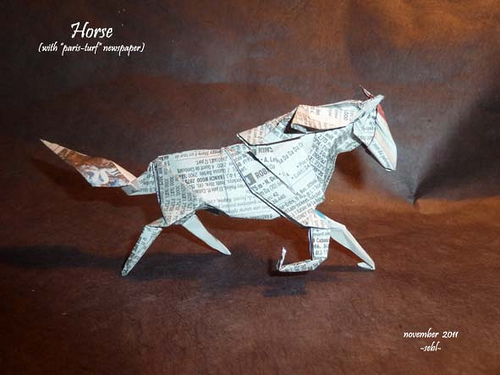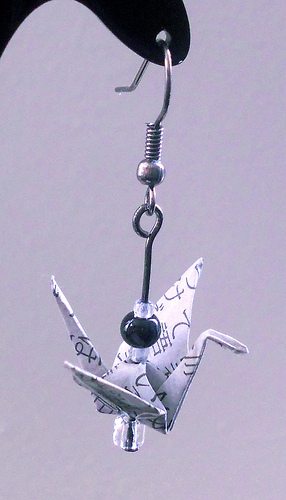 Newspaper skirt Newspaper horse Newspaper dress Newspaper earring
More info More info More info More info

Newspapers can be very handy when you're somewhere and there's nothing else to do,
maybe the others will join you if they see what great stuff you've just created from those
old newspapers...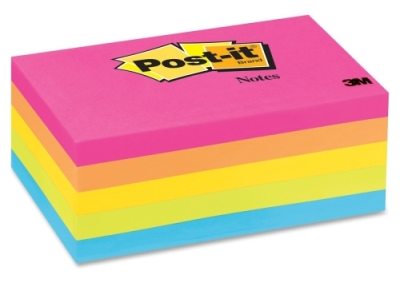 Post-It Sticky Notes

Sticky notes are great for folding cute and easy models.
They come in many different colours, and some people even made books
with sticky note folding instructions only.
Folding with Post It notes is also called office-origami sometimes (for people who have nothing to do at work)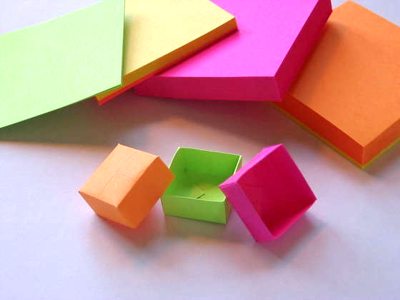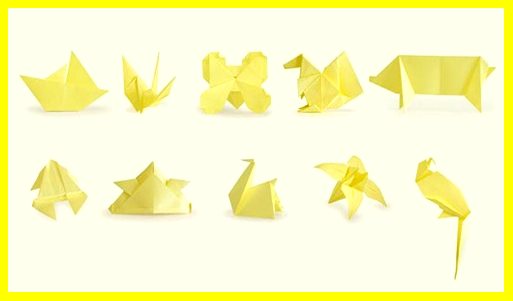 Cute boxes
more info
Sticky note animals
More info





Folding with real Banknotes



Money folding is one of the most popular variations next to folding with 'normal' papers.
Some artists concentrate on money folding only and almost never fold with normal papers.
You might think that it's not possible folding real advanced models with banknotes,
because the papers are much smaller then standard origame paper size, but these are some
models to show this is not the case really: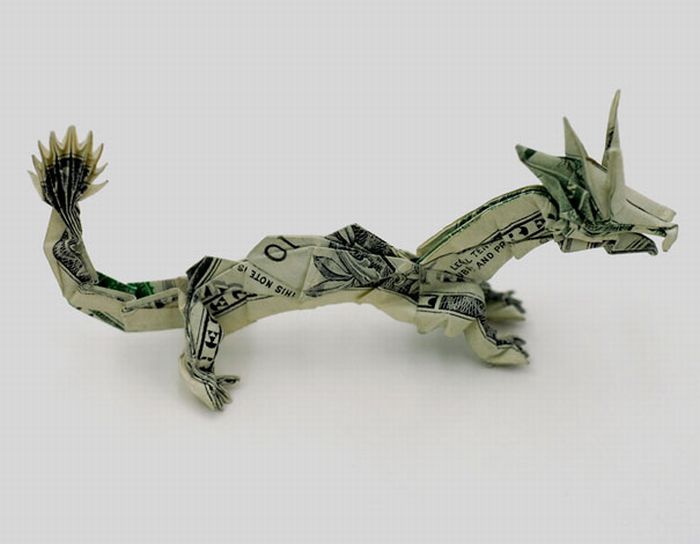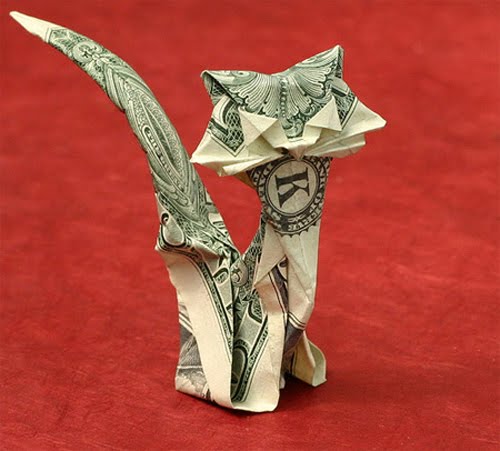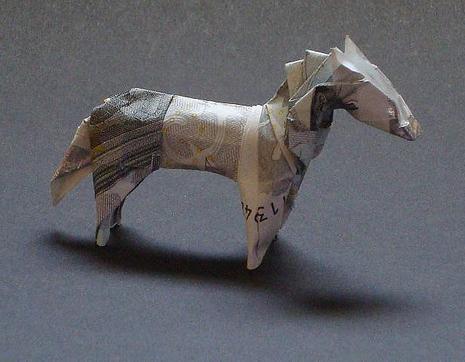 Dragon more info Cat (Roman Diaz) more info Pony (Dominik Meissner) more info

Some artists use the patterns and/or colours on the banknotes to give their models
extra recognisable details: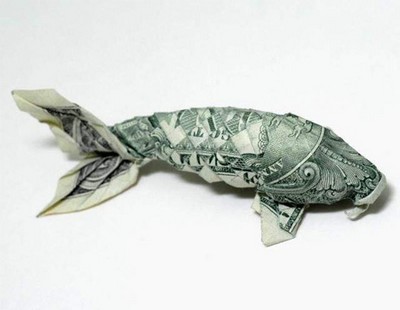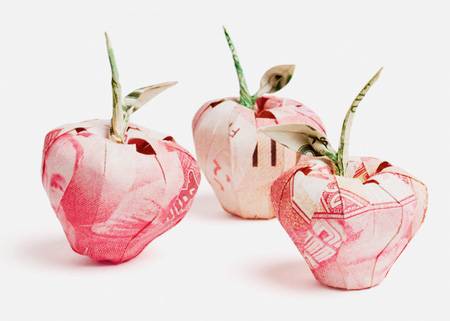 Fish More info Cherries More info



Kawaii Origami Paper

Kawaii papers have very cute and colorful patterns: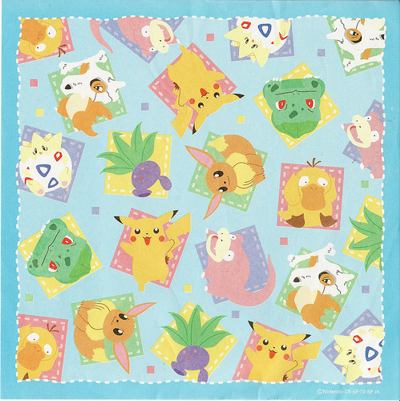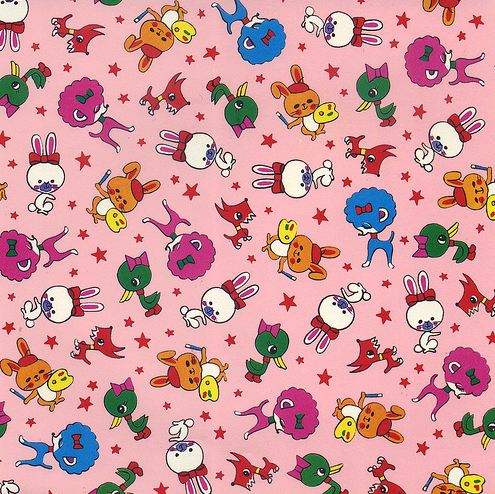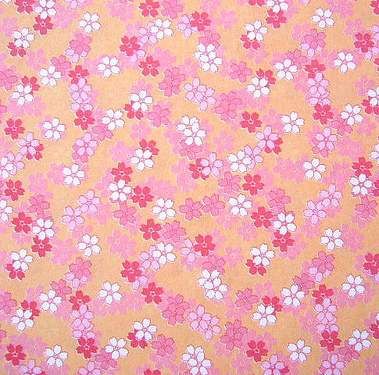 This kind of models are made from kawaii papers: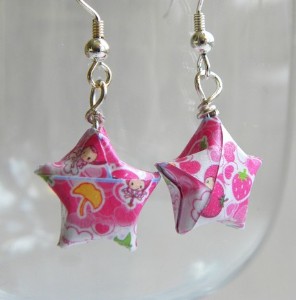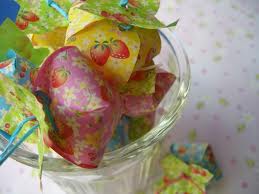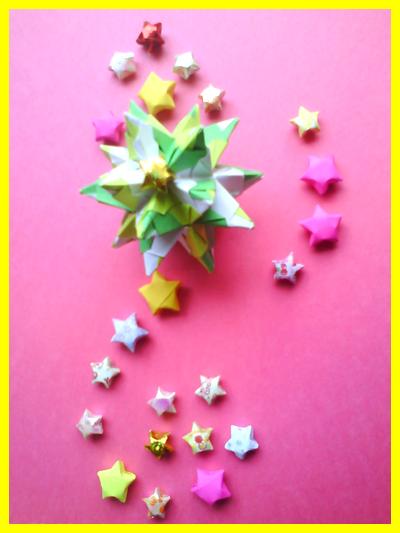 Pink earrings more info Strawberries more info Lucky Stars + Kusudama more info

And a very popular variation is
Kawaii Hello Kitty Origami paper: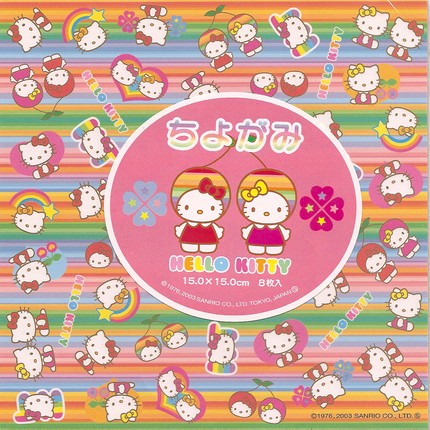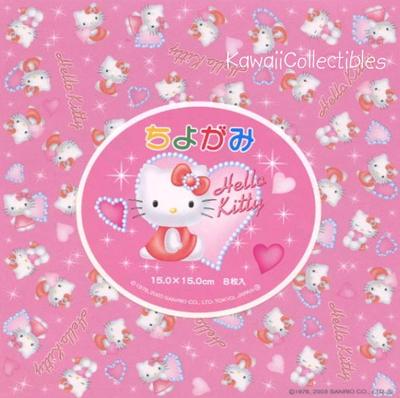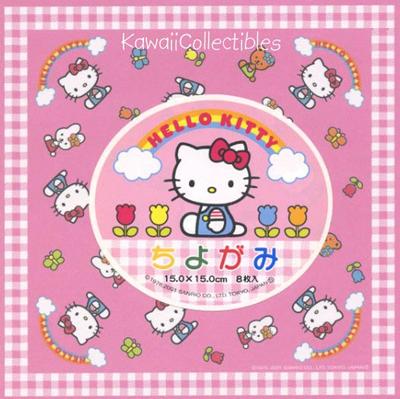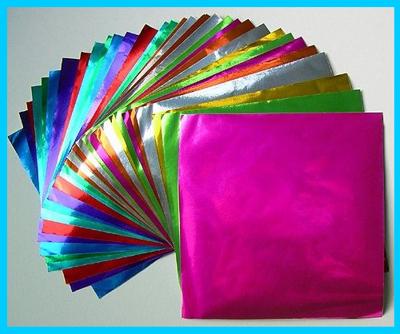 Foil Paper

This paper has shiny foil on one side and the backside is completely white. It's easy
to make very sharp folding lines with these papers and the models get a metallic and
shiny look: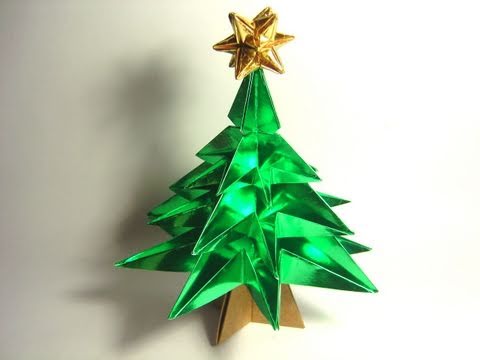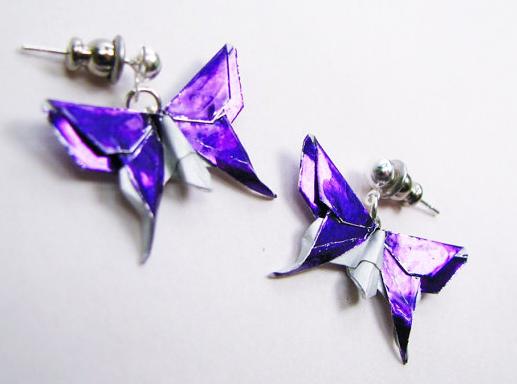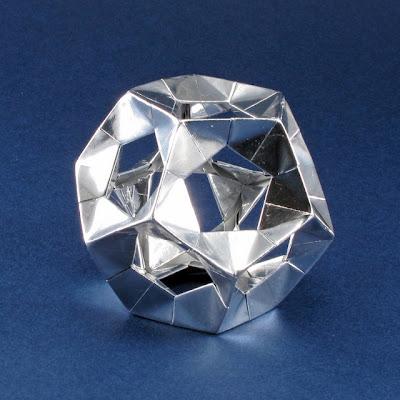 Christmas Tree more info Butterfly earrings more info Modular

Ball

more info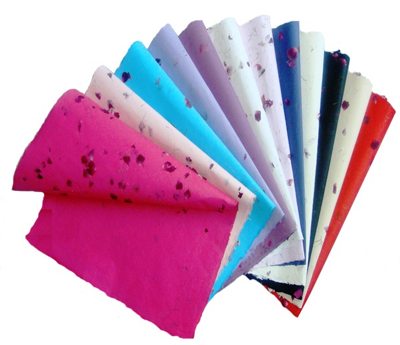 Make paper yourself

If you have plenty of time and really like handwork, you can make your own papers.
Some origami artists do it too, I've never tried it myself, but some papers really look
very cool: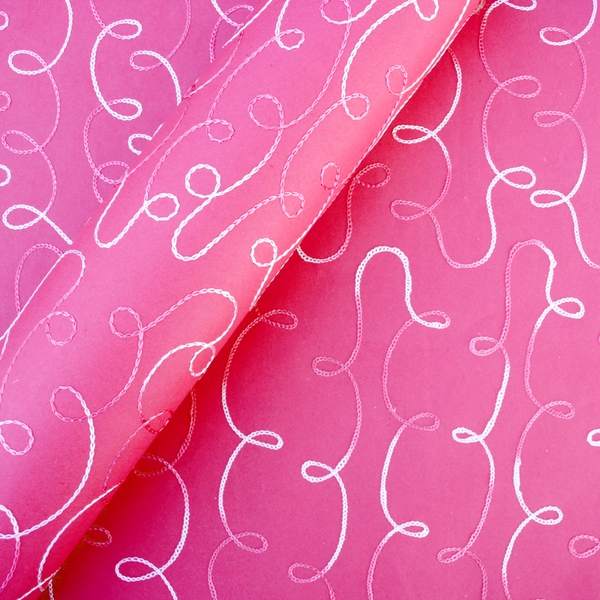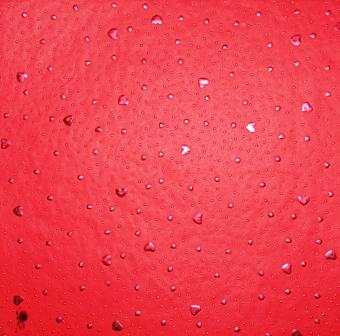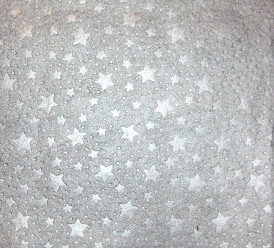 More info here More info here More info here


The internet is filled with articles and instructions for handmade papers, these are
some I found:

Wikipedia - Papermaking

How to make homemade paper




Toilet paper Origami

This is one step to far for me, but if you wanna hide in the toilet for a while, you don't
have to get bored anymore: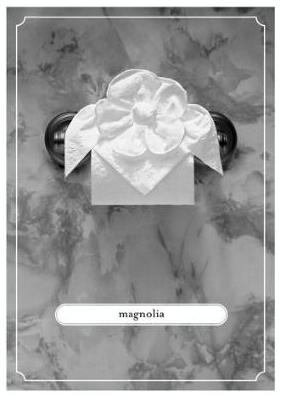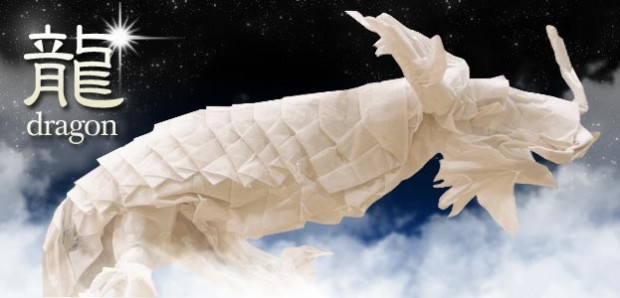 Magnolia More info
Toilet paper dragon More info


Some people even make
toilet-paper (wedding)dresses

Wedding Dress More info




So, almost every type of paper is suitable for folding great models (also: business-cards,
tissue papers, magazines, flyers etc.)
There's always something in reach for people who can't hold their hands still.


click here for archive page PAPER